We live in a fast-paced, mobile world, and one of the most accessible ways we stay connected to it is through our smartphones. Business owners and IT departments recognize this, and are working together to enhance productivity with fast and reliable connectivity between multiple devices. Smartphone manufacturers also understand the need for compatibility between devices, which is one of the reasons companies like Samsung design devices and software to make your phone and computer feel like extensions of each other.
I had a chance to preview the Samsung Note 10+ and spent two days with the device and DeX – Samsung's desktop extender that allows you to use the phone in place of a computer with a keyboard, mouse, and monitor. You can also use DeX to connect your phone to your PC, and your phone applications operate it in a window on your monitor.
During the two days I previewed the Note 10+, I spent five hours without my PC and the rest of my time with the Note 10+ connected to my PC. Both experiences worked, one a little better than the other.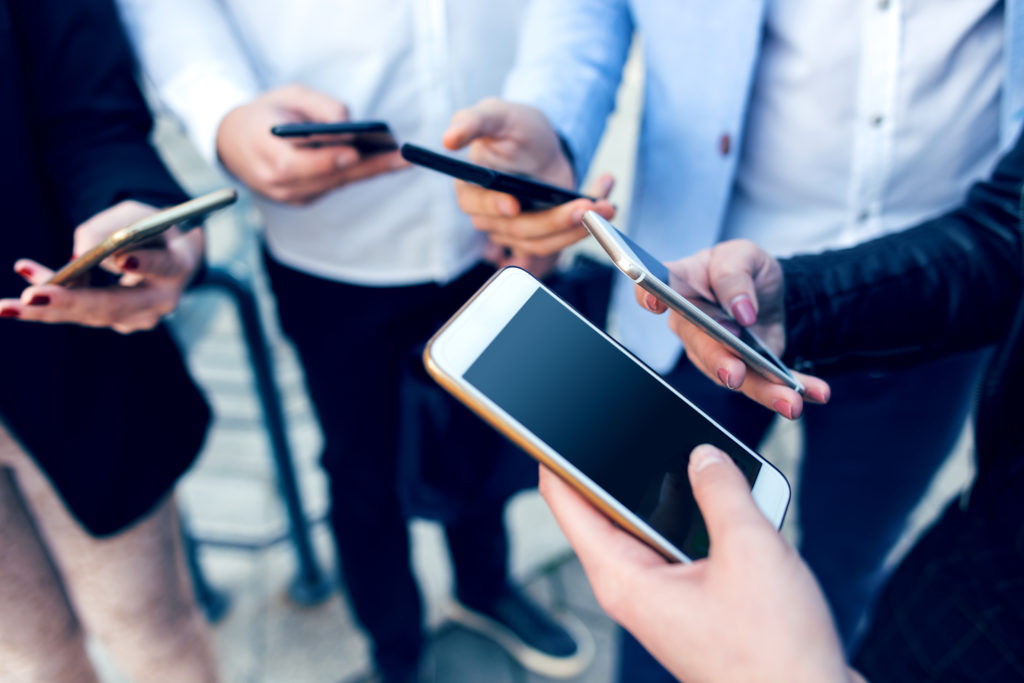 First Impressions
The first thing I noticed about the phone is that it provides a fantastic user experience. It is the flagship of flagships. Samsung spared no expense in its development, and to be honest, I think it's more phone than the average person needs. But that's part of what makes it so great: There is something for everyone.
This phone is attractive. It is reflective and colorful. The display is bright, extremely vivid, and ultra responsive, even with the built-in screen protector. Thin and light, the Note 10+ is a visual and functional treat.
Business Productivity on the Samsung Note 10+
During the two days that I tested the phone, most of my use was in a business setting. The Note 10+ has everything you need for mobile productivity, complete with a battery that lasts all day and charges at super speeds. With the ability to run several applications at once and flip back and forth between them, it gives you almost the same functionality as a computer. Once installed, the Microsoft Office suite works great. It provides access to Outlook and the ability to view and edit Word, Excel, and PowerPoint files. I love the ability to zoom out to make text smaller, fitting entire emails on one screen. It also makes manipulating spreadsheets an easy task, because I can clearly view details as a part of a larger document. The combination of these features make it possible for me to use the phone as a PC substitute in meetings.
DeX
The newest version of Samsung's PC/Mac-to-phone interface makes it effortless to share data between devices and use them simultaneously. If I want to move something from my phone to my PC all I have to do is plug my phone into my computer and drag-and-drop the files. When they are connected, I can answer phone calls, respond to text messages, or perform any other phone function directly from my computer, using the mouse and keyboard to command my phone. (I paired a wireless keyboard and mouse to the phone.) A key element of the Note 10+ and PC integration is that the phone continues to use its own data connection, so I have full access to all applications on my phone while I'm using my corporate PC.
I also used DeX without a PC, and was impressed by the application responsiveness. It was very fast. And setup took only a couple of seconds. I was able to easily manipulate data in spreadsheets, work in multiple documents, and use email and calendar apps. It was a very solid light-weight productivity environment. This could come in handy when I travel for work; if I want to travel light I can hot desk at an office or hotel, and keep data and apps secure on my phone.
Cameras
The cameras on the Note 10+ deserve their own write up. The front-facing camera is so inconspicuous that I forgot it was there. The rear facing camera has an ultra-wide lens that captures more than other phones I've owned. Like most people, I'll use the camera mostly to take photos on family fishing and hiking trips. But with its lightning-fast processor, 16MP camera, and high-quality speakers, the Note 10+ will also be a great tool for mobile video conferencing.
S Pen
The S Pen is also noteworthy. I'm surprised at how much I enjoy the Air Actions that let me wave it like a wand to initiate commands. These include everything from adjusting the volume to skipping tracks and controlling the camera. The S Pen will also be a good tool for presenting PowerPoint decks.
Speed
This phone is fast. The fastest I've used. It runs on Qualcomm's newest mobile processor, the Snapdragon 855, and is 5G compatible. The Note 10+ has 12 gigabytes of RAM, with 256 gigabytes of expandable internal storage. The chip is a 7-nanometer, 64-bit, octa-core processor, and most of us will never need a fraction of the firepower it houses.
With a behemoth like the Note 10+, there are a lot of features that I haven't explored yet, and even more that I likely never will. At present, the full potential of the user applications for the Note 10+ have yet to be seen and I think it's safe to say that Samsung made a phone that will be fun at home, and a workhorse on the job.