The internet has fundamentally changed the way we do business, and it continues to do so as the economy experiences disruption and old models crumble. In this rapidly changing landscape, having fast and dependable internet connectivity is a critical requirement for every business. Whether you are a small business with just two employees or a larger enterprise, as your business needs change you need to assess your unique network needs and adjust accordingly.
When small business owners start researching the best internet solution to meet their requirements, the options are often overwhelming. Is my current internet service still suited to my business' needs? Do I need a single business modem or a more complex Dedicated Internet Access (DIA) delivery? Is my network secure? With the shift to remote work environments, do my employees have the reliable network access they need? Read ahead to help answer these questions and more.
How are business internet offerings different from home internet?
To meet the needs of businesses of diverse sizes and requirements, Internet Service Providers (ISPs) typically offer a range of network services targeted specifically to business customers. These may include basic business internet options, premium options, DIA, and other custom solutions that combine elements of these services with security, WiFi, and other addons. As you shop for business internet, you must balance speed, security, support, efficiency, and cost when selecting the right plan.
This differs from home internet plans, where you'll get "off-the-shelf" products that don't provide prioritized support, highly customizable options, or service level agreements (SLAs) that accompany some business plans.
Internet Options for Businesses
Business Internet
Business Internet services cover your base-level internet needs and typically scale according to factors like speed capabilities, bandwidth limitations (or lack thereof), and speed symmetry. For small to medium-sized businesses, you may consider more basic Business Internet offerings, which can provide a fast, flexible solution that supports everyday business applications like email, video conferencing, cloud applications, and point of sale systems. It can also provide a foundation for long-term growth.
The support model also matters. No matter how reliable your internet is, eventually you are going to need someone to help you troubleshoot a concern. This is where support comes in. As you're comparing internet providers good questions to ask include: Do I have a dedicated local account manager? Will my business account receive priority service over home accounts? Will I work with technicians who specialize and understand small businesses? If a site visit is necessary, is my business prioritized over residential customers?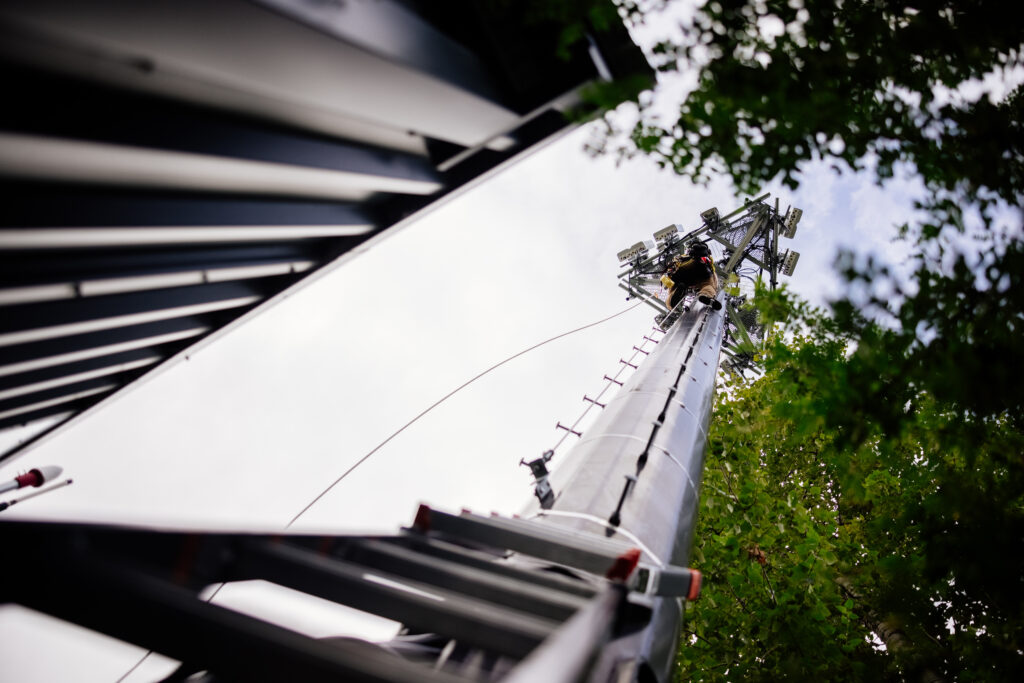 Designing High Availability Networks for Healthcare Providers
It's important to note that no matter how well a standard business internet plan meets your needs, it's typically a best-effort service. This means when there's a disruption to service, your account would be prioritized over residential customers. However, you won't have a contract – often called a Service Level Agreement or SLA – that guarantees uptime. This can be a challenge for small businesses that stop making money if the internet is down. Businesses in industries like food service, retail, and hospitality are especially sensitive to internet disruptions.
Who is business internet for? Small businesses that use videoconferencing and collaboration apps like Teams, Zoom, and Slack. This is also a good choice for businesses that use the internet for email, procurement, research, and morale.
Who may need an upgrade: Businesses that upload extremely large files (for example engineering firms uploading CADD drawings or radiology clinics sending out imaging for review), or businesses that stop making money if the internet goes out for a short time (for example dispatchers, coffee shops, retail stores, and other high-volume service industry providers).
Business Internet Bonus: Service Bundles
One potential benefit of Business Internet plans is that they can be made available as part of a bundle. As you research business internet online, ask about what bundle discounts may be available to help cut costs. For instance, we know that mobile applications for business continue to expand so if you need connected tablets, mobile WiFi, or business mobile lines, consider the convenience and savings of bundling mobile with your internet.
Premium Business Internet Offerings
When your business has grown beyond the capabilities of basic business internet you can find better performance and bandwidth options with a premium plan. Oftentimes these internet plans feature useful upgrades like symmetric speeds (the same upload speed as the download speed), unlimited data, and premium customer support.
Who it's for: Businesses that are more concerned about having symmetric uploads and downloads than lightning-fast data speeds, and who could continue operations in the unlikely event of an internet service disruption. Also for businesses that use more data than most. While business internet plans generally include up to 4 Terabytes of data (even many unlimited plans are capped at 4 Terabytes in their terms and conditions) a truly unlimited plan is important for businesses that need it.
Who may need an upgrade: Businesses that rely on transferring large amounts of data and that cannot afford to risk the effects of an internet service disruption.
Dedicated Internet Access (DIA)
DIA scales to meet the needs of any business because it is a mix of standard features and high levels of customization. It provides features that many businesses see as critical. They include:
Dedicated access: Just like the name implies, with DIA the bandwidth you purchase is exclusively allocated to you. This means you can count on a consistent and reliable internet connection. This is particularly important for businesses that require high-performance internet for critical operations, such as data transfer, video conferencing, cloud applications, and more.
Low Latency: DIA tends to have lower latency compared to Business Internet connections. This is essential for applications that require real-time communication and minimal delays, such as online gaming, video conferencing, and VoIP (Voice over Internet Protocol) calls.
Just like many premium business internet plans, Dedicated Internet Access is symmetrical and unlimited.
Service Level Agreement (SLA): DIA comes with an SLA that guarantees a certain level of performance, uptime, and technical support. SLAs can ensure that the connection meets the needs of your business.
Continuous Monitoring: ISPs can equip you with a customer premise router that allows technicians to remotely monitor and manage data delivery to your premises. In case of an issue, your ISP will notify you and the technical support team will correct the problem.
24/7/365 Customer Support: Business never sleeps. In the event your network experiences a complication, you'll want support on hand, no matter the hour. Local support is often best, especially in technically challenging locations like remote or isolated locations. In these cases, local support mean that technicians or engineers can quickly deploy to resolve issues or supply replacement equipment.
Who it's for: For businesses that rely on a symmetric, low-latency service backed up by service level agreements (SLAs) for availability and performance, DIA is a robust solution.
How do I choose the right internet for my business?
There's a lot to consider and sometimes there is no substitute for talking with a human. Once you've done some research you may want to contact a trusted local account team.
From off-the-shelf products to tailored solutions, GCI owns and operates Alaska's most advanced network and is ready to provide fast, dependable internet connectivity for businesses of all sizes. Contact a business network expert to learn how we can meet your unique network needs.