You've probably heard about 2 gig internet in all its blazing-fast glory and found yourself questioning, is all that speed necessary? The short answer: Yes. Let me explain why.
Much like 2 gig today, when the first installments of fiber and 1 gig speeds started to turn heads in the market, people struggled to wrap their minds around the speed and use cases for such advanced internet capabilities; but that all quickly changed. Understanding evolved as more and more gig-worthy technologies presented themselves, significantly increasing network bandwidth demands. Businesses quickly began to realize the benefits of 1 gig service, like improved performance from communications systems and business-critical applications, which in turn created previously unimaginable operational efficiencies. One gigabit speeds became a staple outside of the office too — and not just in the homes of online gamers but also in those of consumers with a demand for live-streaming entertainment, powering smart home devices, and satisfying work-from-home needs. Things that we didn't even know were possible before 1 gig are now the norm, and its speeds have become the expectation.
This became especially apparent during the early days of the pandemic, when everyone began doing more, virtually: school from home, work from home, increased reliance on in-home entertainment options, regular video calls with family members — the world realized how important fast and reliable connectivity can be. While the speed and capacity (AKA bandwidth) of 1 gig internet made these connections a reality, it also opened a window to the future by demonstrating the power of possibility. When the industry first started turning up 1 gig internet, people weren't sure they needed that level of power but now it's hard to imagine life without it! The same will soon be said of 2 gig internet, which GCI recently introduced to Alaska, well before most major U.S. cities have access to the technology. This network upgrade supports an improved experience — not only for the needs of today but for the needs of the future, which will no doubt continue to require more bandwidth as capabilities progress.
Understanding 2 gig internet
It's important to understand that with any internet service, your full plan speed is delivered to your gateway (which is often a cable modem), then divided and shared among connected devices. This results in data transmission speeds to the end-user/device being reduced with each division. With 2 gig internet, you'll experience an increase in speed and capacity creating the opportunity to make more connections on more devices, with minimal impact to speed — in fact, in most cases, users will connect more devices at faster speeds than they can with their current internet plan. Think of it like opening additional lanes on a crowded highway: more vehicles (devices/users) can access the highway (internet) and the flow of traffic (speed) moves faster due to less congestion.
The speed of 2 gig internet is amazing but the biggest advantage of this technology is really the increased capacity. With 2 gig business internet, more users and devices can access your network at the same time without experiencing delays or slowed speeds — whether that's operating security or point-of-sale systems, video conferencing, running online business applications, or a customer connecting to your WiFi. The same principle applies for home internet; everyone on your network can do what they want at the same time — whether that's downloading large files, playing a video game, video conferencing, or streaming their favorite show — and still enjoy fast speeds, even in a with more advanced devices and heavier internet use.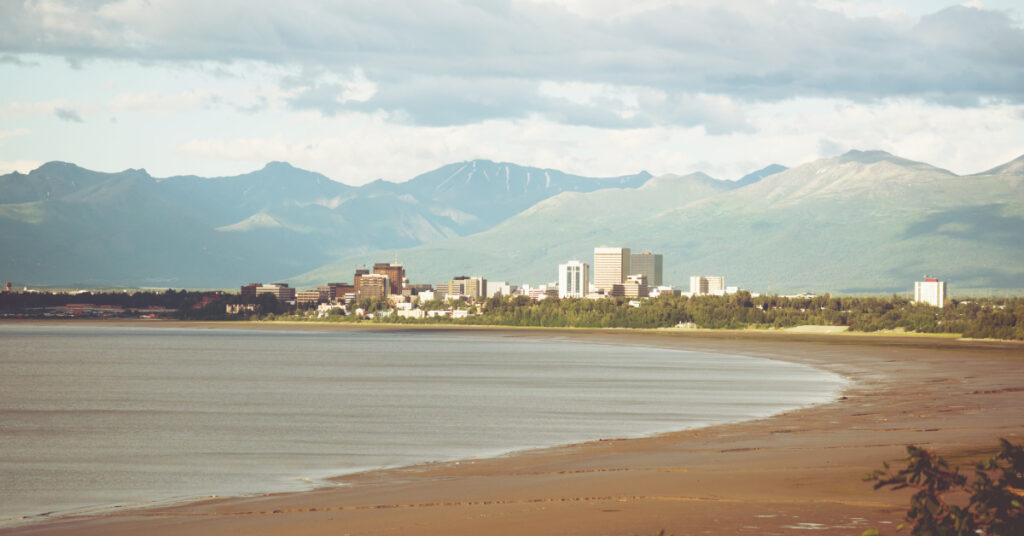 Becoming a Business Leader in Alaska
The benefits of 2 gig business internet
These days, business runs on the internet. From social media marketing to ecommerce to productivity software, the success of most businesses is tied to a quality, reliable network, no matter the business's size. As an increasing number of business applications move online, businesses must invest in more bandwidth to follow suit. Think of all the business-centric applications that used to be locally housed, but which are now online: Microsoft Office, QuickBooks, TurboTax, security systems, document storage — the list goes on! These applications all require bandwidth to facilitate data transfers. You can imagine the additional load this places on your connections, which is why the speed and capacity of 2 gig internet is so transformative. Businesses without fast speeds and the ability to form multiple simultaneous connections are left at a disadvantage, unable to capitalize on the productivity benefits of the speed, convenience, and accuracy of such applications.
There are variables beyond business application speed and bandwidth needs that should be considered when selecting your business internet plan, like the number of connected devices your network needs to accommodate. Using the highway analogy, first, get a feel for how many vehicles you have traveling down the road. Do you run a high number of point-of-sale systems (or do you want to add more)? Is your security system tied to the internet? Could you put better or more security systems in place if you had more bandwidth? Do you need to add more connected devices to your network? If your highway is getting congested, or if you're anticipating more traffic in the future, 2 gig internet may be a good fit for your business. If you decide that 2 gig business internet is right for you, make sure you optimize your equipment for the best 2 gig experience.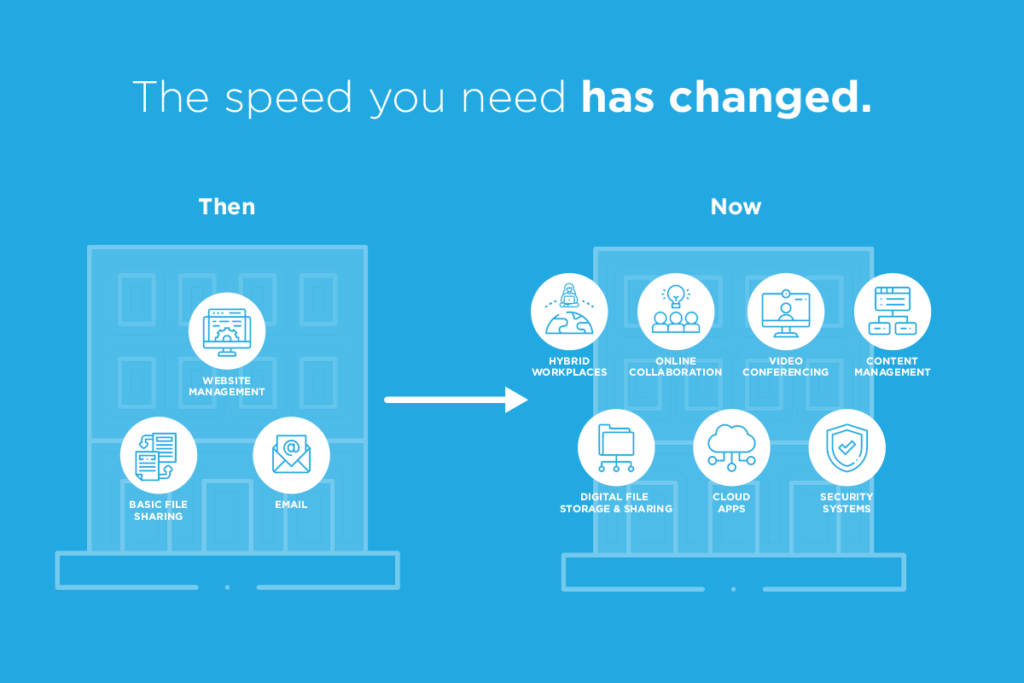 Many small business owners will find that a 2 gig business internet provides the speed, bandwidth, affordability, and efficiency necessary to effectively operate. Others may have some unique requirements that make a premium business internet solution the better option for them. For some businesses, it's more important to have exceptionally fast upload speeds, or that upload and download speeds are symmetrical due to high reliance on large, two-way data transferences. If your business needs include any of the following, consider prioritizing upload speed in your internet plan decision process and opting for a plan that offers symmetry:
Cloud applications
Video conferencing
VoIP phone systems
Online data backup
Remote workforce support via VPN
Consult with your internet service provider to identify your business needs, explore service options, and determine what product is the best solution for your business.
The benefits of 2 gig home internet
When's the last time you stopped to think about the number of internet connections in your home? A new Deloitte survey reported that the number of smart devices in the average U.S. home has more than doubled over the past two years. Now, about 25 such devices exist per household, compared to only 11 in 2019. The capability of home internet has grown to support everything from home security (think Ring, Nest, etc.) to smart home devices like Alexa or Google Home, all while you stream your favorite movies and TV shows in high definition. And that's not all! A growing number of devices entering the market rely on a WiFi connection, such as a Traeger Grill you can control from your phone, live home workout systems like Peloton, and so much more. As these new devices and systems become available, and as the quality of existing platforms improve, consumers will increasingly turn to 2 gig internet to deliver the speed and bandwidth required to reliably power all their connections at the same time.
Looking ahead
The most exciting thing about 2 gig is the innovation it has already begun to inspire. Before 1 gig internet, we had email and chat, basic web browsing, and low-res images and video. Now, we have work from home applications, ultra-HD digital video, immersive web browsing, gaming, virtual reality, online security systems, and more! Stay tuned as GCI continues paving the road to 10 gig internet speeds and watch how the world adapts and innovates once the trail has been broken.