It's not a shocker that Alaska's landlords and property managers have seen a dramatic shift in the everyday technological needs of their residents over the past year and a half. The number of devices per household, as well as the required bandwidth to handle streaming, gaming and video communication were already trending up at a crazy pace. And now, as we move into a new era of flexible work arrangements and online lifestyles, that trend's rising even faster.
To put it simply, high-speed internet is becoming table-stakes for prospective residents looking at amenities lists. Over the next few years, terms like "fiber-connected" and "gigabit-capable" won't sound like they're reserved for luxury, highly upgraded properties; they'll be expected as a basic service by residents across the board. In fact, research indicates that landlord-provided internet is considered a valuable amenity for residents:
4 of 10 tenants would like high-speed internet bundled with their rent. 77% of those would pay higher rent for the convenience of doing so. — Parks Associates
Keeping an amenities list looking sharp is especially important in the state of Alaska. Without the year-round "pool culture" that's central to some properties in other parts of the country, property owners and managers must be creative about finding ways to set themselves apart without investing unnecessarily. Some upscale properties in Alaska may offer game rooms and common gathering areas, which look nice at glance but don't appeal to everyone. Residents are becoming more and more savvy in determining what amenities are worth paying a little extra for, so now isn't the time to cut corners. TV and voice services no longer create much of a unique selling point due to the cord-cutting culture and unlimited calling features of mobile phones. High-speed internet on the other hand, has the likely potential to positively affect every tenant. And because residents have the flexibility to upgrade to faster speeds and more data on a property-provided service, your property's value can receive an upgrade by simply providing a connection to the best service available. So, invest in the best and let the service do the rest!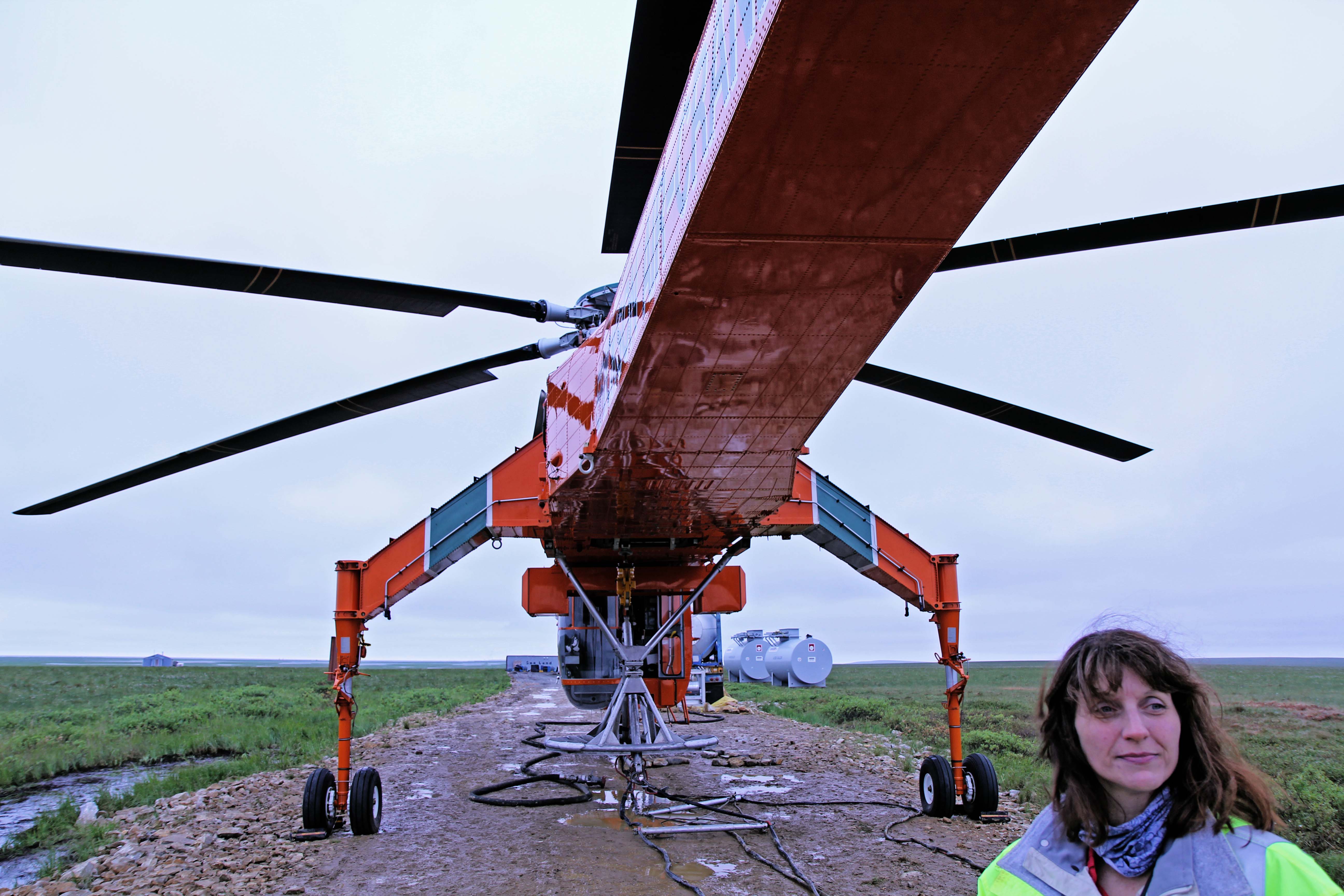 GCI's Rebecca Markley leads team building 800-mile subsea fiber project
So, what options are available for providing internet as a property amenity?
THE "BASIC" OPTION: Set up Wi-Fi access on a single network throughout your buildings, including units and common areas. While this solution may be appealing as a potential quick fix,it's unlikely to seamlessly cover all spaces and meet tenant expectations. It can be expensive to set up and maintain a network that helps ease these concerns — and even so, Wi-Fi networks are subject to slower and less reliable service during peak usage, since all users share the same connection.
THE "SELF-MANAGED" OPTION: Provide each unit with its own connection and manage access yourself. Take control of your property's provided internet by acting as the middleman between the provider and tenant for installation, tech support, billing, and upgrade management.
THE "MANAGED" OPTION: Implement a property-provided internet wholesale arrangement. Equip units with active connections that are immediately accessible when residents move in. Unlike the self-managed option, residents deal directly with the service provider for support needs, so property managers can stay focused on their business goals.
No matter what option speaks loudest to you, the most important consideration is the quality of the internet you provide because as the relationship between home and technology continues to evolve, we can safely predict that high-speed internet will become an amenity Alaskan residents routinely expect from their landlords. Not because it's the latest flashy fad, but because it's a central part of the way they live their lives.