September is National Suicide Prevention Month, a time that reminds us to be kind, to listen to others, and to educate ourselves about the risks and signs associated with suicide. As part of GCI's philanthropic arm GCI Gives, the GCI Suicide Prevention Fund was established in 2016. Since then, it has provided $100,000 annually to support initiatives and organizations dedicated to preventing suicide and offering support to those affected in Alaska. This year, 13 organizations received grants from the fund, representing diverse communities and projects with innovative solutions to address suicide prevention.
Celebrating the success of past recipients
As we welcome the 2023 recipients, we're also celebrating the amazing work our 2022 recipients have accomplished. Some initiatives that had outstanding success in 2022 include the Southeast Regional Resource Center and Gold Star Peak, Inc.
SERRC is a nonprofit organization offering statewide educational services. With the grant from GCI, SERRC implemented mental health first aid (MHFA) training. This evidence-based, international curriculum teaches participants how to recognize and respond to warning signs of mental and substance use disorder and connect individuals to appropriate support. SERRC has offered seven training events, six held in person in Juneau and Anchorage and one virtual event that reached participants in Hoonah and Kake. In total, 101 participants received the training. Of these, 93% completed the seven-hour course to attain certification in MHFA and 90% reported they felt confident they could support others with mental health or substance use challenges.
Educational programs like MHFA help reduce mental health stigma and provide resources to communities across Alaska. Participants' feedback for the program was extremely positive, focusing on the knowledge learned, appreciating the safe space to talk about heavy topics, and feeling better equipped to approach and support individuals in a mental health emergency.
Another 2022 recipient of the GCI Suicide Prevention Fund, Gold Star Peak, Inc., brings together veterans to remember the fallen, get into nature, and connect. Over the grant year, Gold Star Peak served 123 veterans, Gold Star Family members, and active duty and their families. The grant they received from GCI has helped Gold Star Peak partner with a licensed mental health provider and a yoga studio to provide free services to the veterans who participate. The mental health provider joins on the outdoor adventures and offers in-office services, including post-traumatic stress counseling, eye movement desensitization, and reprocessing therapy.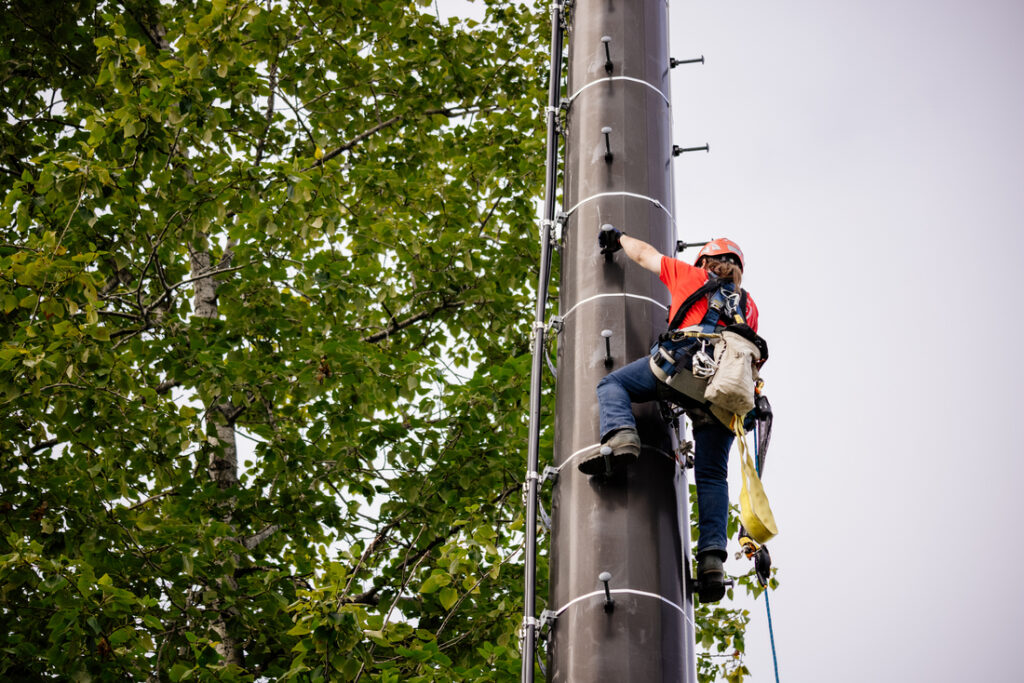 Can't stop, won't stop: GCI brings 5G mobile service to Kodiak, Valdez and Talkeetna
"We can't thank GCI Gives and everybody involved enough because we truly believe this is saving lives," Kirk Alkire from Gold Star Peak shared. "Anything we can do to remove a barrier, whether that's time, money, or someone else's time and money, it's important to strike down barriers. If that's what we can do in our little part, we're happy."
In surveying participants, Gold Star Peak has helped improve participants' quality of life. "It's a snowball effect because people come and feel the difference, and then they invite others to come, which has led to us adding more people to the organization so we can reach more people," Alkire said. Something especially inspiring for Gold Star Peak is having "women warriors" show up, which is recognized as a challenging demographic to reach through veteran programs. Alkire shared how "female veterans are often stay-at-home moms now and find it difficult to take time for themselves. One particular veteran, this was her one hour a week away from the kids that she could come to take care of herself."
Recognizing our 2023 recipients at annual event
We recognized our 2023 recipients this month in our annual GCI Suicide Prevention Fund cohort event. We heard from each recipient about their goals for the next year, GCI ambassador Nick Hanson shared an inspirational moment, and Professor Lisa Wexler gave a keynote address on innovations in suicide prevention for Alaska Native communities.
Professor Lisa Wexler teaches at the University of Michigan and actively works in rural Alaska to build interventions with local communities for suicide prevention and mental wellness promotion. In her keynote, Wexler focused on how suicide prevention must involve culturally aware solutions. She noted that, "families and communities can teach the youth from traditions how to be successful and resilient and tough."
In Wexler's keynote address, she offered actionable takeaways for the fund recipients to implement in their initiatives:
When beginning a program, include communities in the design process or offer space for knowledge to be shared during a program. This way, initiatives are informed both by suicide prevention resources and evidence and cultural and community knowledge.
Offer simple changes that are culturally adapted solutions, such as offering trigger locks or gun lock boxes rather than telling households to not have guns, which is culturally aware of the role of subsistence hunting.
Focus on promoting wellness rather than just crisis intervention. By offering early support, you increase protection for everyone, ultimately reducing the overall risk.
The stories of organizations like SERRC and Gold Star Peak and Professor Wexler's keynote remind us why we continue the GCI Suicide Prevention Fund and why it is imperative to support our local organizations that work every day to improve the lives of Alaskans.