Get ready to game, Alaskans. This year, GCI is excited to host the GCI Northern Lights Invitational esports tournament. With a total prize pool of $20,000, this is Alaska's biggest esports event and it is exclusive to residents. The Northern Lights Invitational will take place virtually across three consecutive Saturdays: January 28, February 4, and February 11. For this event, players can sign up with any group size up to five which means players may sign up by themselves, in small groups or with a full team. Teams will play Counter-Strike: Global Offensive, which features teams of five working together to eliminate other teams or protect or destroy an objective in a first-person tactical shooter style.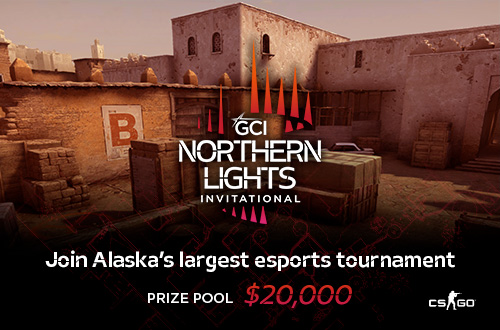 Why esports?
Esports has been rapidly gaining popularity across the world with gamers and viewers of all ages, cultures, and backgrounds. Just like conventional athletics, esports help athletes develop important qualities in sportsmanship, such as leadership, communication, and cooperation. Esports is also inclusive. It's a simple way for players from different backgrounds and geographic areas to interact and connect with one another. And unlike traditional sports where certain physical attributes help a player excel more than others, excelling in esports is about non-physical skills like intellect, leadership, teamwork, and excellent communication in the virtual game.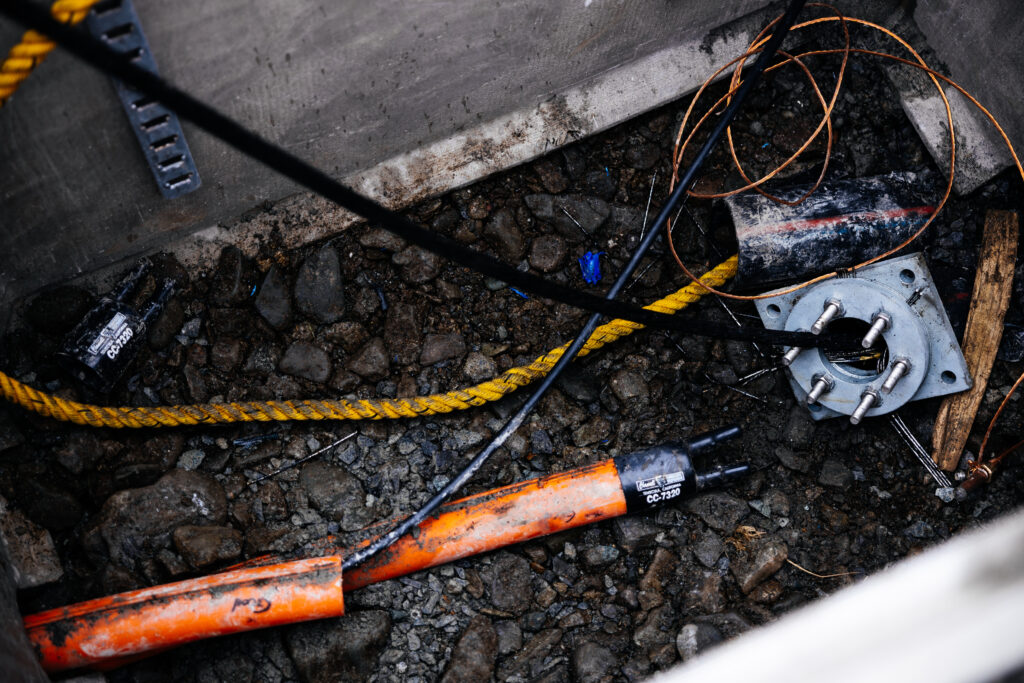 GCI is closing the digital divide with fiber
As esports has become a part of pop culture, we're seeing it embraced in education systems as well. Many high schools and universities are adding esports as an extracurricular activity as it can help develop a well-rounded student and inspire careers in STEM. The National Association of Collegiate Esports (NACE) is the largest member association of varsity esports programs at colleges and universities across the US. NACE has over 170 member schools – including the University of Alaska Fairbanks – 5,000+ student athletes and has helped connect students with $16 million in esports scholarships. And at the high school level in Alaska, esports is a recognized sport by the Alaska School Activities Association. No matter the level, esports help student athletes to do what they love, just like conventional athletics, and provides an opportunity to gain recognition while developing priceless critical thinking and interpersonal skills.
GCI is up for the challenge.
As Alaska's leader of connectivity, GCI is a natural fit because Alaska's most advanced network is designed to deliver the best gaming experience. GCI's Fiber+ network has the capacity to support gamers across the state with internet speeds up to 2 Gbps available to 80% of Alaskans, from Anchorage, Juneau, Fairbanks, Nome, Kotzebue, parts of Unalaska and soon, the entire Aleutian Chain. As the official technology sponsor of the Alaska School Activities Association, GCI is a pioneer in esports support in Alaska, and have even been nominated best gaming ISP by PCMag. GCI also collaborated with the University of Alaska Fairbanks to build the first-ever Alaska Esports Center. This tournament is yet another way that GCI is demonstrating its dedication to the expanding esports community in Alaska.
So, don't forget to tell the gamer in your life about this opportunity. Registration is open until January 20.