With fiber, GCI delivers the same speeds and pricing to urban centers and remote communities
When it comes to internet services, it's often what's called the middle mile of the delivery process that determines how plan speeds and pricing will be set. Different technologies come with their own pros and cons, their own capabilities and limitations, and their own cost of maintenance and upgrades. All of this factors into how the plans and pricing are set. At GCI, we have established a set group of plans for our middle mile technologies.
That means if your community is connected by fiber (like most urban communities and a growing number of rural communities in Alaska), you will have the same plans and pricing as other Alaska communities connected by fiber. Yes, that means even when you live in a small community off the road system, if your community is connected by fiber you are getting the same speeds and prices as customers in cities like Anchorage. It's all part of GCI's Fiber+ advantage.
Last mile and middle mile
For the everyday customer, when we think about internet and connecting to the network, we're often thinking about what's called the last mile. The last mile is how your home or business connects to the broadband provider. This connection might be from a nearby pole to your house or it could be buried. While that is an important step, to have a network to connect into for your home, first there must be a middle mile. And that's how your community connects to the world! In Alaska, there are three main technologies that make up that middle mile — fiber, microwave and satellite.
Our toolbox
From the size and geography of our state to land permitting and climate, it takes a robust toolkit to close the digital divide and meet the connectivity needs of a state like Alaska! With every project, we evaluate every tool in our toolbox to determine whether we can best serve a community with fiber, microwave or satellite technology. Factors such as geography and land permitting (88% of Alaska's land is protected) must be considered.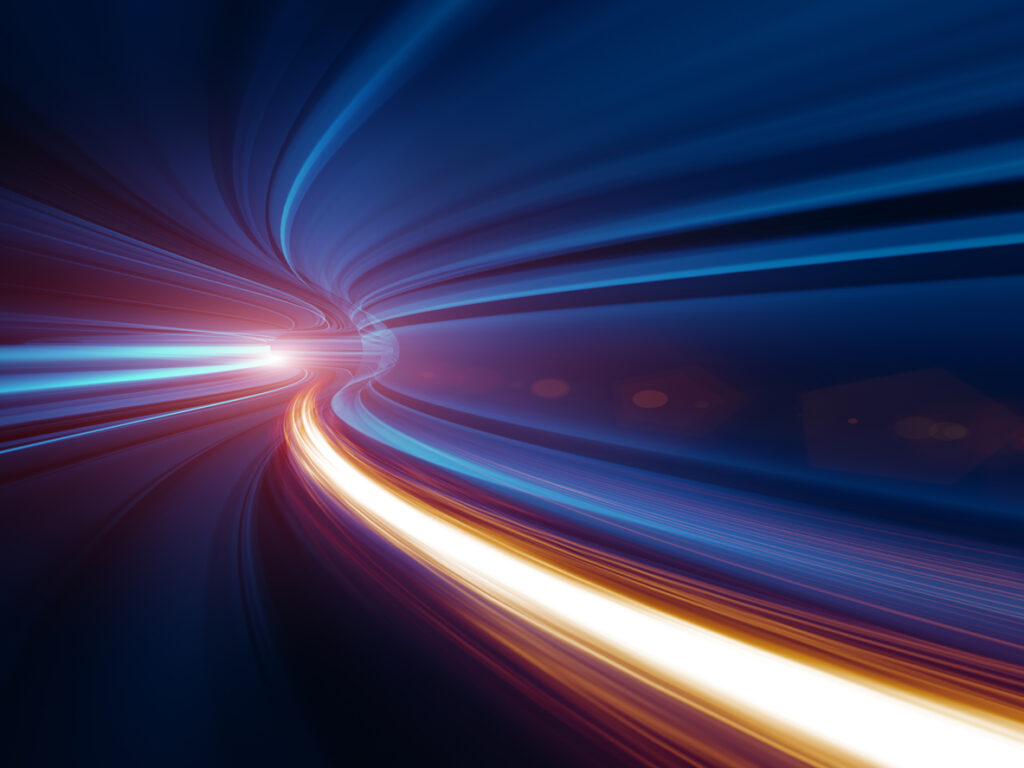 GCI Fiber+: The network of the future, delivered today
Fiber is GCI's preferred method to deliver super-fast speeds and we've worked hard to build out Alaska's largest statewide fiber network over the past 40 years. Today, 80% of Alaskan's have access to GCI's Fiber+ network.
Fiber
The gold standard of connectivity, fiber currently offers the fastest and most reliable connection for the lowest cost.
Microwave
Where fiber isn't an option and for projects that require a smaller footprint to cover large distances, microwave is a great option. Our TERRA microwave network provides access to more than 45,000 Alaskans in 84 rural communities.
Satellite
GCI is Alaska's leading provider of satellite service and is closing the gap in places fiber and microwave cannot yet reach.
Learn more about our middle mile toolbox, the building blocks of connectivity and the role of fiber, and the importance of satellites in Alaska.
Why is fiber the gold standard?
Fiber provides the fastest broadband internet speeds with the greatest capacity — that's why it's the gold standard for broadband connectivity. Fiber is faster (2 gig, that's 2,000 Mbps) and more reliable than any other solution, including low earth orbit (LEO) and geostationary earth orbit (GEO) satellite service and provides the fastest, most reliable service to customers in Alaska, across the nation, and around the world.
GCI builds fiber where other companies can't or won't. Because of that, GCI's fiber reaches some of Alaska's most remote communities including Kodiak, Wrangell, Nome and Kotzebue. How remote are these communities? In some of these communities, you might find more bears than people, and others you can only reach by plane or ferry because they are off the road system.
What happens when GCI connects a community to 2 gig?
When GCI launched its lightning-fast 2 gig internet service in Nome and Kotzebue, things were bound to change. What was unclear, however, is by exactly how much. After introducing fiber-based 2 gig service Nome and Kotzebue in 2021, internet usage in the two communities skyrocketed. At the beginning of 2022, it was up by 560%!
Because fiber delivers the fastest speeds and almost limitless capacity, it's GCI's first choice when geography and technology permit and is a key element of the GCI's rural strategy. In addition to bringing fiber-based 2 gig service to Nome and Kotzebue, GCI is in the midst of two more transformative infrastructure projects to deliver fiber-based connectivity to customers in the Aleutians and Bethel regions. In fact, 2 gig service was just turned up in Unalaska last month!