The Infrastructure and Jobs Act, or IIJA, is a $1.2 trillion piece of legislation designed to strengthen U.S. infrastructure and improve the nation's competitiveness. While the funding is critical for states across the country, the potential for Alaska is significant. As a young state, Alaska missed out on other major infrastructure investments in past history.
I recently sat down with members of Senator Lisa Murkowski's staff, including Chief of Staff Kaleb Froehlich and Legislative Director Annie Hoefler, and Alaska Telecom Association's Executive Director Christine O'Connor, to discuss the IIJA and the once-in-a-lifetime opportunity for Alaska's economy.
Throughout the conversation, it was clear that some of the most impactful opportunities for Alaska were in sustainability, responsible resource development, and workforce development.
Sustainability
As an important global priority, the infrastructure bill outlines key goals in the legislation for U.S. states to upgrade their sustainability practices. Specifically, the bill is geared towards building broadband infrastructure that will last for decades. With a lifespan of up to 50 years, broadband investments will provide communities with the tools they need to communicate, connect and function in the economy for the long term. In addition to funding connectivity, the bill provides for investment in roads, bridges, rail, ferries, ports, airports, energy, water systems.
In addition to broadband enhancements, the legislation will create sustainable transportation options for millions of Americans by modernizing and expanding transit and rail networks across the country. It will replace thousands of transit vehicles with clean, zero-emission vehicles (EVs). In Alaska, the adoption of zero-emission technology for individual cars, school buses and low-emitting ferries will be a critical component in the future of our communities. While we are nowhere near eliminating our dependence on oil and gas, these are critical investments for the future success of Alaska.
Responsible Resource Development
As the co-chair of the AEC Responsible Resource Development Working Group, I collaborate with other business leaders across multiple industries to evaluate the impacts of development and identify ways technology can enable responsible resource development. It was promising to hear a significant part of the infrastructure bill is dedicated to resource development and renewable energy projects. The bill provides for energy infrastructure resiliency and mineral supply chains which are critical for the development of renewable energy technology.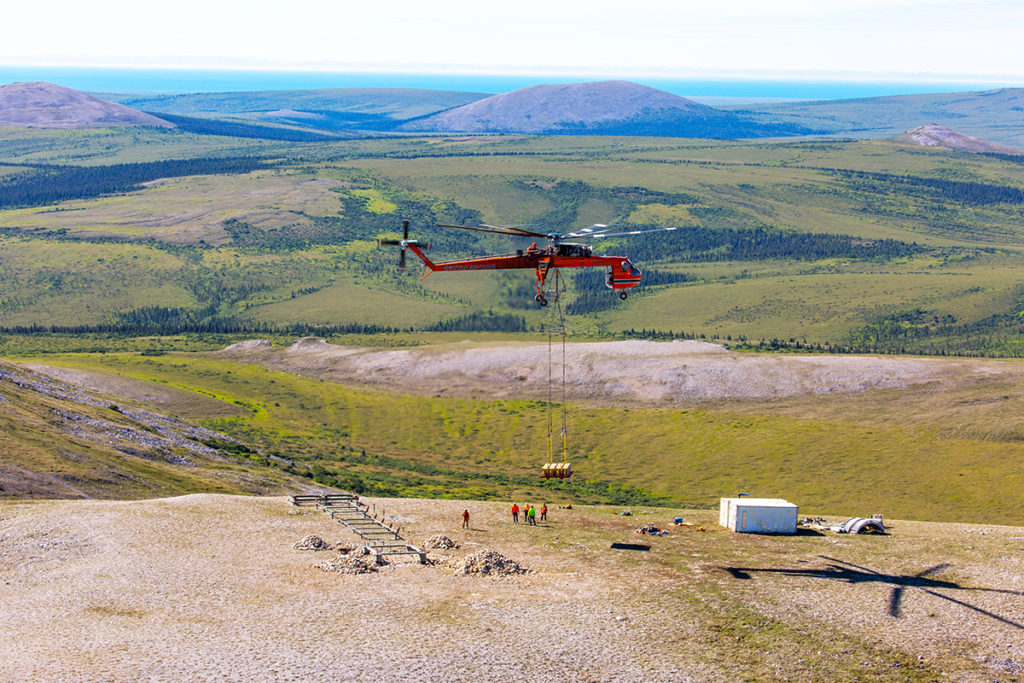 Five years of progress: GCI's Alaska Plan investments increase connectivity in 121 communities
The provisions within the resource section of the bill fully fund The Energy Act, a piece of legislation sponsored by Senator Lisa Murkowski that was passed in 2020. The Energy Act includes $35 billion in funding for energy technologies, including renewables like wind, solar and geothermal, to advanced nuclear technology, carbon reduction research and Carbon Capture, Utilization, and Sequestration (CCUS). These new, innovative technologies will aid with Alaska's energy transition and support our economy's diversification.
Workforce Development
The energy sector is an essential component of the Alaskan economy and accounts for thousands of jobs. To strengthen and grow that sector, the IIJA has allocated specific funding for developing the energy workforce. The legislation provides opportunities to develop and support the responsible resource development workforce with the materials and tools they will need now and in the future.
The bill also outlines workforce development and wildfire training for firefighters, with a specific call-out for village fire crews based on incredible preparation, crisis response and firefighting in rural Alaska. The need for additional workforce training to support the many projects that will come to Alaska is daunting, but it is very exciting to have the ability to fund major projects for the next several years fueling Alaska's economy and building sustainability and resiliency in the state.
The Next Step Forward
There are many exciting projects that will receive funding from the IIJA, and we are anxiously waiting to watch it all unfold. While there are still questions about the workforce provisions in the IIJA and how energy provisions will be implemented, Alaska is focused on looking forward to the future and improving the state's infrastructure to support economic growth for decades to come.
The funding is being released through many different federal agencies and the funds will need to be applied for as grants. Senator Murkowski's office is hosting a symposium with all the agencies on April 11, from 10 am -4 pm, at the Dena'ina Civic and Convention Center. Those interested in attending can RSVP by emailing events@murkowski.senate.gov or by registering here.