It is a dynamic time in Alaska. Since the pandemic started, Alaska has experienced dramatic changes that have affected our ability to communicate, connect and work with one another. Now in 2022, substantial amounts of federal money for connectivity infrastructure projects are coming in. Rural Alaska, so often caught in the digital divide, will be on a path to have access to connectivity speeds that rival some cities in the Lower48. But with workforce shortages nationwide and locally in Alaska, who will build these projects? While there will surely be challenges in navigating these complex opportunities and in the logistics of completing projects, the opportunities for rural Alaska are transformational. 
Government Funding Connectivity Projects 
Alaska is preparing to receive billions of dollars in government funding from legislation and federal initiatives to build communications infrastructure. The Infrastructure Investment and Jobs Act (IIJA), Alaska's House Bill 363, NTIA grants and others will support connectivity projects to expand and deploy broadband in rural Alaska. Investing in connectivity for our most remote and hard to reach communities will increase equity and enhance the state's infrastructure and growth for decades.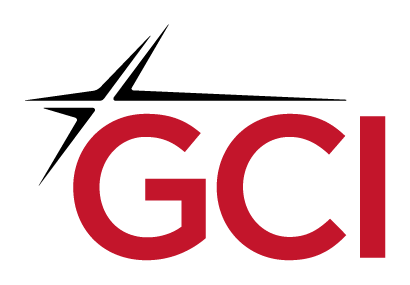 Join us for a conversation with GCI's CEO Ron Duncan
Increasing Workforce Challenges
The government funding and additional private investment will kickstart many more connectivity projects in Alaska, requiring companies to employ a skilled workforce to compete. Unfortunately, these companies will face the looming workforce shortage affecting all industry sectors throughout the country. In Alaska, the workforce shortage is a troubling sign for our economy that's otherwise showing reasons for optimism. Even with the improved tourism season this year and the federal initiatives to support economic growth, successfully delivering connectivity across the state will require building up a trained workforce. 
GCI Understands AK Know How
GCI's mission is to bring state-of-the-art communication services to everyone in the state. We know first-hand how to tackle big connectivity infrastructure projects throughout all parts of Alaska. These projects are not for the faint of heart. They require complex permitting, logistics for remote locations, planning around limited build seasons, and ongoing maintenance and operation expertise.
Learn More About the Opportunities in Alaska 
On Tuesday, September 13th, from 12 p.m. to 1 p.m., hear from GCI CEO Ron Duncan, with GCI VP of Business Sales Lori Davey, for a 1:1 conversation to discuss how GCI and Alaska will navigate the changes during this time of influx in the state. The conversation will cover the current and future broadband projects in Alaska and how GCI plays a role in this effort to deliver connectivity. If you are interested, you can register here.