This spring, GCI is embarking on a new endeavor to bring Alaskan business leaders and subject matter experts together in conversation. Uncharted: An Alaska Technology Forum explores how technology can unlock new opportunities and solve the challenges faced by today's businesses. This series of live webinars and podcasts will allow us to dive deep into the biggest topics in technology and share knowledge accrued from experience. Each virtual forum will be hosted by a different subject matter expert in the field and feature several expert guests from across Alaska and its business sectors.
Our first Uncharted: An Alaska Technology Forum event will focus on infrastructure. Three major sources of federal funding converged over the last few years to reshape Alaska's broadband connectivity landscape. The Infrastructure Investment and Jobs Act (IIJA) of 2021 established the Broadband Equity, Access, and Deployment (BEAD) Program, a national program providing $42.45 billion for high-speed internet deployment in all 50 states and U.S. territories. IIJA also provided $2 billion for the National Telecommunications and Information Administration (NTIA)'s Tribal Broadband Connectivity Program. To date, the Tribal Broadband Connectivity Program has awarded more than $386 million in grants in Alaska. Together, these programs are funding broadband buildouts in almost every region of the state.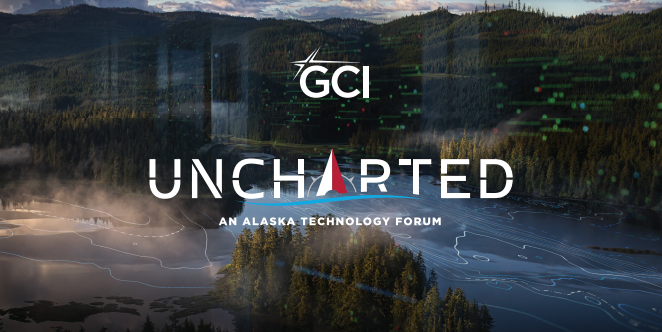 Want to learn how broadband infrastructure is transforming business in Alaska?
I will lead a conversation about how this once-in-a-lifetime federal infrastructure funding will transform Alaska and its businesses. My guests will include Christine O'Connor, Executive Director of the Alaska Telecom Association; Rick Hansen, Vice President of New Ventures at SGV International; and RC Woodson, Senior VP and CIO of Bristol Bay Native Corporation. Together, we will discuss how the funding is currently being implemented and the changes people can expect to see in the years to come.
Join us virtually on Tuesday, May 9, from 12:00 – 12:45 p.m. for a panel conversation about the influx in federal funding and the future of Alaskan broadband connectivity. During this live event, attendees will have an opportunity to ask our esteemed panelists additional questions about this funding and what it means for our great state. You can register for the webinar here.
Future webinars in the Uncharted: An Alaska Technology Forum event series will be announced at a later date. Stay tuned for additional information in the coming months.