Being a good neighbor manifests in many ways but extending a hand and giving others hope through a difficult time embodies this sentiment perfectly. At GCI, we are committed to suicide prevention in Alaska through our partners.
In 2021, GCI awarded suicide prevention grants to 14 organizations totaling $114,000 in contributions. Among these organizations is Gold Star Peak, Inc. The organization is dedicated to serving veterans, active-duty members, and families of fallen service members who have died in combat, including those who have died from suicide. Gold Star Peak works to connect those families and veterans with nature while also honoring and remembering the fallen and never forgetting the sacrifices those families have endured.
In addition, they also promote a day of self-care to the community's active-duty service members, Gold Star Families, and veterans. 2021 has been Gold Star Peak's most successful year yet. They served 574 active-duty service members, veterans, and Gold Star Families on 24 adventures in Chugach State Park. Gold Star Peak, Inc. President and Founder Kirk Alkire shared some of the most memorable and impactful moments from the past year. When he helped guide a large group of survivors up Gold Star Peak, near Eklutna Lake just north of Anchorage, one that came to mind.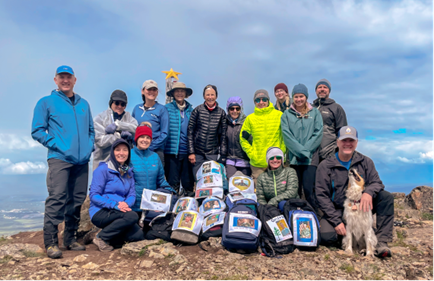 "Two mothers on the climb had both lost their active-duty military sons to suicide. One asked our permission to yell her son's name as loud as she could at various spots along the trail to the summit. Of course, we said yes," said Alkire. "We all had chills come over us as we stood back and watched this mother emotionally cry out her son's name. Once we reached the summit, she yelled his name one final time. Then she broke down, and the second mother grabbed her and hugged her while the two cried out loud. Their cries carried across the summit, leaving us all speechless. Most of us, being combat veterans ourselves, broke down as well."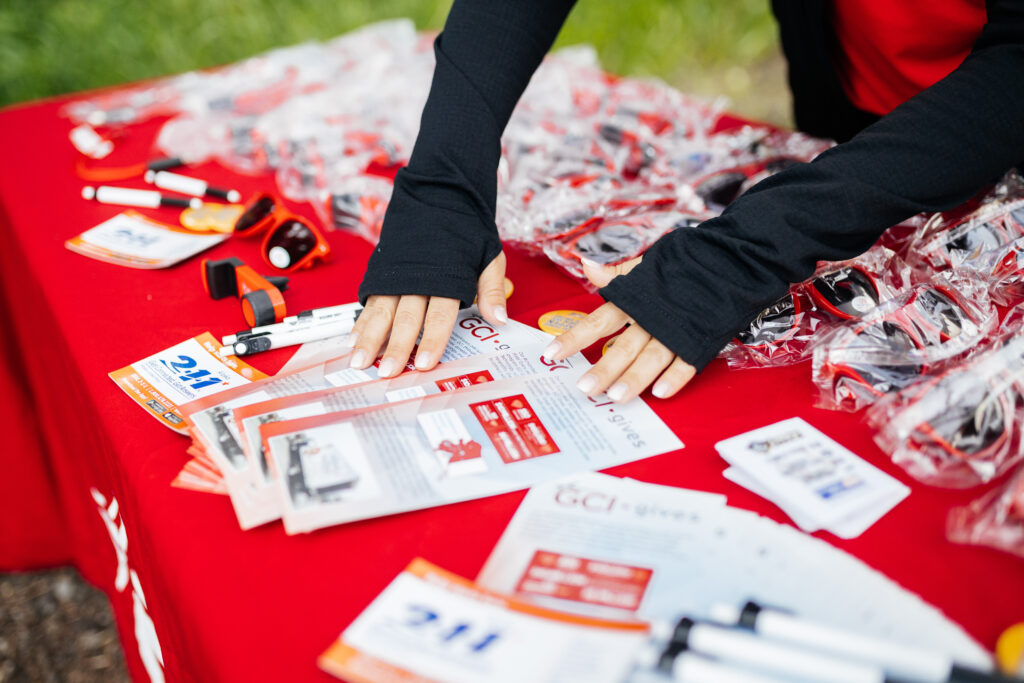 Nonprofits around Alaska encouraged to apply for 2022 Suicide Prevention Grant program
"In doing this, it not only greatly helped her reach the summit by honoring her son in her own special way, but it also impacted our team leaders, veterans in a way that gave us all incredible amounts of hope and motivation to continue serving those grieving from the loss of a loved one to suicide."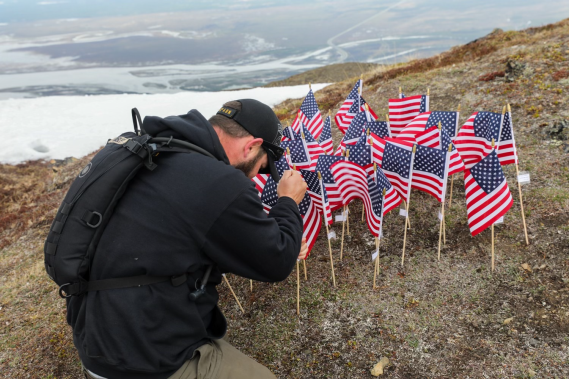 The GCI Suicide Prevention Grant program is established to support organizations that work to prevent suicide in Alaska. With the overwhelming emotions and negative stigma surrounding suicide, programs like Gold Star Peak provide a sense of hope to continue fighting to prevent suicide and support survivors with compassion. We are grateful for all our suicide prevention grant partners and the work they do to shine a light of hope in a dark place.
The 2022 GCI Suicide Prevention Grant is open from May 4-June 15, 2022. To learn more and apply, please visit the grant application portal.
If you or someone you know is struggling with suicide, please reach out to the National Suicide Prevention hotline at 800-273-8255.