An Interview with Chris Mace, Vice President & Chief Engineer of GCI Network Services
Delivering high speed internet and wireless service across the Last Frontier can be a challenge. But GCI has a secret weapon: Chief Engineer and VP of Network Services Chris Mace and his talented, determined team of connectivity experts. We sat down with Chris recently to learn more about what it takes to connect consumers in some of the most remote communities in the nation and his vision for rolling out some of the first 2GIG service in nation later this year.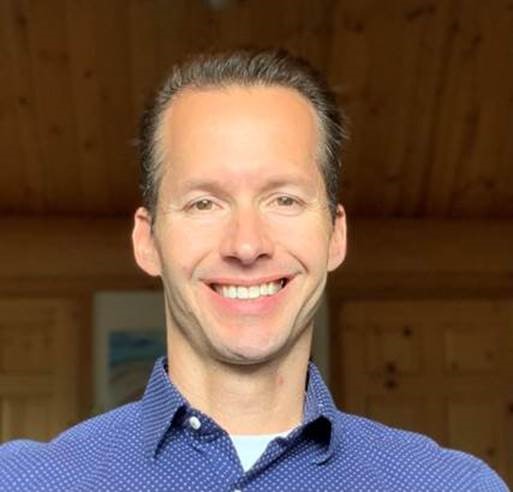 Fiber seems like the go-to choice for delivering internet and other connectivity services. Why?
When it comes to building out high-speed, high-quality, high-capacity, low-latency networks, fiber is the gold standard. Extending fiber deeper into the network has and will continue to be part of our long-term investment strategy as it has the capability to provide the fastest and most capable broadband service to our customers. Its nearly limitless capacity enabled Alaska's progression to 1 gig internet speeds and will support the advancement to 2 gig, 10 gig and beyond. Fiber not only supports the services GCI offers today, but also serves as the platform for transformational changes in the future.
Fiber is designed as a 25 year+ network asset and we use installation techniques like cable armoring, undergrounding and physical diversity that make it the simplest to maintain and provides the highest reliability service to our customers.
Fiber seems like a simple solution, but, in reality, building a successful network in Alaska is incredibly complex. Can you describe your approach?
If you look at the network as a set of building blocks you can begin to create a technology and deployment roadmap to build and operate Alaska's connectivity infrastructure. GCI has invested millions of dollars and decades investing in a set of building block technologies that are used to deliver internet, video, voice and messaging services. Each foundational element builds on the next with the ultimate goal of delivering end-to-end high speed/high-capacity services to our homes, businesses and mobile devices. End-to-end fiber best achieves this goal and enables GCI to extend the full capability of our internet, video and voice services to our customers. 
I think of our network in four primary segments – core, long haul, middle mile and last mile where technology building blocks are thoughtfully assembled to enable broadband service delivery.
Core
The first block: "core," is the piece that connects Alaska to the internet through a variety of pathways and consists of high capacity and highly available connections to our internet peering and transit partners. All internet services rely on these connections to be available at all times with the capacity needed for all traffic. That requires us to have interconnects to multiple providers and we've done that in Chicago, Portland, Seattle and we'll also bring San Jose online later this year. Multiple locations and multiple partners create the redundancy necessary to provide continuous service in the event of a core outage. Because these interconnects are fiber, we have been able to upgrade from 1G to 10G to 100G interconnects as traffic demand continues to increase at a record pace.
Long Haul
The next building block is "long haul," which consists of high capacity and high availability fiber systems that are designed to bring data traffic from the L48 to Alaska. GCI has deployed over 5,000 miles of undersea fiber systems to Seattle and Portland that are engineered to accommodate all traffic without congestion. These networks are built in a ring configuration that creates redundancy between Alaska and our Core locations, so services remain available in the unlikely event of a long haul outage.
As our customers' capacity needs grow, our systems can scale in order to meet that need because we made the investment in fiber. In the late 90s, GCI's first fiber system, AU-East, was deployed with 2.5 Gbps of effective capacity. Think about that now. We have that deployed to businesses today. Because we made the investment in fiber, that system has been able to be upgraded to scale to over 1Tbps in order to keep up with the demand of consumer and business services.
Middle Mile
The next building block is what's called "middle mile." While there are multiple technologies that serve as middle mile, which spans from the long haul block to individual communities, if we have the opportunity as a state, we want to continue extending that unlimited capacity fiber from the internet as far as we can. That means extending beyond the road systems: Fairbanks, Juneau, Kenai, Anchorage, Mat-Su. That means pushing those fiber networks deeper.
The AU-Aleutians Fiber Project is a perfect example as we extend our fiber network from Kodiak down the Aleutian Chain in order to extend the full capability of internet, and our wireless and video platforms to the region. We're doing the same thing in Nome and Kotzebue, where we will provide the same internet and wireless services as we provide in Anchorage.
Last Mile
The last building block is the access network, bringing the service into people's homes or businesses. So, investing in fiber, in the access network, is required to be able to provide end-to-end connectivity from your home or your handset all the way into the core. For example, in the AU-Aleutians Project we had several access technologies to consider when connecting to the middle mile fiber that we are building along the Aleutian Chain. When we looked at it, we evaluated not only the needs for today, but also the needs of tomorrow and the only solution for us was fiber. It allowed us to grow from 1 gig, to 10 gig, and beyond.
It's pretty remarkable that GCI, this scrappy Alaska-born provider, will soon be one of the first companies in the nation to launch 2 gig service. How does GCI stay ahead of the curve and why is that important?
From a statewide perspective, we are continuously working to upgrade speed, capacity and performance of the access network. We're expanding 1 gig service to Nome and Kotzebue, but we're not done. The need for bandwidth doesn't stop at 1 gig or even 2 gig internet speeds, which is why GCI is on a path to 10 gig. That network growth will support existing and emerging technologies and even some that haven't thought about yet.
The primary drivers for growth today are that we want to be able to work from home, we want to be able to do schooling from home, we want access to the cloud, we want our 4K video, we want our 8K video, and we want everybody in the house to be able to use the internet without thinking about wondering if they have enough speed or capacity. We just want it to work. That's the experience that 1 gig, 2 gig, and beyond will provide.
Fiber = 100x faster + unlimited data for Nome and Kotzebue
The network is a platform for innovation; things that can transform the way that we work and play. Building in the capacity, the speed, and the performance is all part of our investment strategy to get from 1 gig, to 2 gig, to 10 gig in the access network.
To leverage fiber-optic connectivity from end to end – long haul, middle mile, and last mile – we can bring cutting-edge connectivity to more Alaskans than ever before. And with the help of local businesses, consumers, Alaska Native Corporations, tribal organizations, and many more combined with new sources of federal support, we have a once-in-a-generation investment opportunity that can bring change to the state that isn't merely incremental in nature, but truly transformational.