While Alaska is making national headlines as a leader in COVID-19 vaccinations per capita, the pandemic is far from over with new strains of the virus circulating, leaving the future uncertain. Businesses across Alaska are left wondering what to do next. I moderated a webinar last week on this topic as we heard from business leaders in Alaska that are grappling with this very question. Do you push for a return to normalcy and bring employees back full time? Do you stay remote until the virus cases are at zero? Or adapt a hybrid model? We surveyed our webinar attendees and found that, while the majority of participants are currently working remote (54%), most expect that their organization will adopt a hybrid model in the next three months (42%) or plan a full return to the office (21%).
While life at the office will likely never be the same, below are a few themes that our panelists discussed.
As our one of panelists Brigham McCown said, "there is no one size fits all model."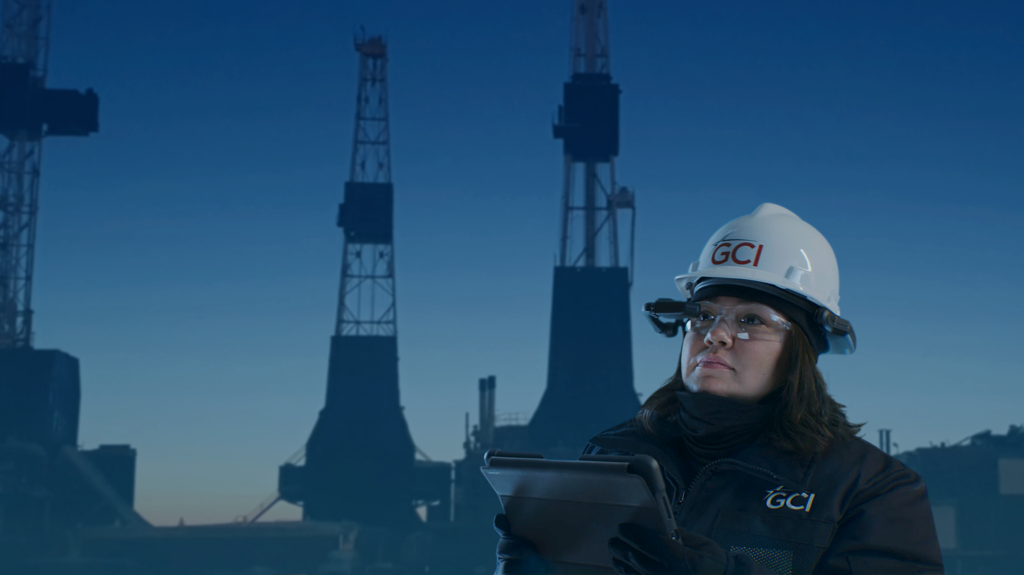 The Oil Field of The Future
Culture and a Distributed Workforce
Working from home provides a lot of benefits for both employees and employers, so it is not surprising that many organizations are looking for an opportunity to keep that flexibility.
Three-quarters of GCI's employees are currently working from home and a survey of employees revealed that the majority are interested in continuing a distributed workforce. While organizations like GCI and Alaska USA plan to adopt a hybrid model moving forward, managing a distributed workforce comes with a new set of challenges that businesses must navigate. For example, many employees are struggling with "zoom fatigue", managing work/life balance and are concerned about company culture.
Another consideration for management is how to lead a distributed workforce. Leaders within many organizations will need to adapt to keep remote employees engaged when others are together.
While Alaska USA plans to offer work from home as an option, it does not plan to allow work from anywhere. This will allow business continuity in the event of an outage. If employees are close to areas of operation, they can come into the office and leverage the bank infrastructure if needed.
Essential Workers & Reconfigured Spaces
Unfortunately, flexibility is not an option for all businesses. Many jobs across Alaska must be performed in an office or out in the field. Alyeska Pipeline employs many essential workers with positions that cannot be accommodated from home. Throughout the pandemic the organization has made accommodations to improve safety for employees that must be in the office and has adapted its office space to support social distancing.
As the pandemic begins to subside and restrictions begin to ease, Alyeska is encouraging employees that are not high risk to return to the office. Many of the webinar attendees surveyed said their organization was considering a number of measures for a return to the office including:
Mandating masks
Reconfiguring offices
Enhanced cleaning
Rotating schedules
Temperature checks and enhanced HVAC/air purifiers.
Very few of those surveyed said their organization would require vaccinations, but all of our panelists said their organizations were supporting and encouraging the vaccine.
Jobseekers Hungry to Work, but Missing In-Person Interaction
From a job-seeker perspective, prospective employees are hungry to find work, but the virtual environment is proving difficult. With virtual job fairs and zoom interviews, job-seekers are missing the in-person interaction to sell themselves. While some job seekers are looking for flexibility in their next job, Debbie Miller at TDL Staffing said that employees just want to work and some even want the office environment. TDL Staffing is trying to accommodate clients by providing a safe workspace.
While all organizations have different considerations and requirements, it is clear that the business community in Alaska will continue to learn from each other.