It was a little less than two years ago that GCI teamed up with the University of Alaska Fairbanks to open the new Alaska Esports Center. In the short time since the center opened, there have been big advances in internet gig speeds. Back in 2021, the center opened with 2 gig speeds. In early October 2023, the network connectivity was turned up, with 5 gig speeds coming this fall. The increased speeds give the UAF Esports Team a competitive edge as they compete in games like Overwatch and League of Legends.
"Every millisecond counts in online gameplay, and when it comes to streaming large amounts of data, your connection is only as good as the network you're operating on," said GCI Director of Business Marketing Jessica Taft. "GCI is committed to delivering best-in-class speed and reliability to Alaska."
The bump in speeds is all part of a larger 10-year partnership between GCI and UAF that will bring Alaska's esports teams to the next level. Esports has been growing exponentially in the past few years. According to the National Association of Collegiate Esports, 240 schools offer an esports team with more than 5,000 student athletes competing. The sport has also taken off with the rise in streaming services like Twitch. More than 31 million people visit the live streaming service each day that caters to live video game streaming and broadcasts of esports competitions.
To test out the increased speeds, the UAF Esports Team gathered in early October 2023 for an online competition. The competition took place in the expanded section of the Alaska Esports Center — a space specifically set aside for team competitions. In addition to its speedy internet, the center also boasts consoles for team and individual gaming. But the center is not just for competitive gamers.
With its location in the UAF Wood Center and oversight from the Center for Student Engagement, it also serves as a place where students can find community and expand their experience on campus. The center also has support from UAF Student Affairs and the School of Management to complement academic offerings centered around the business of esports.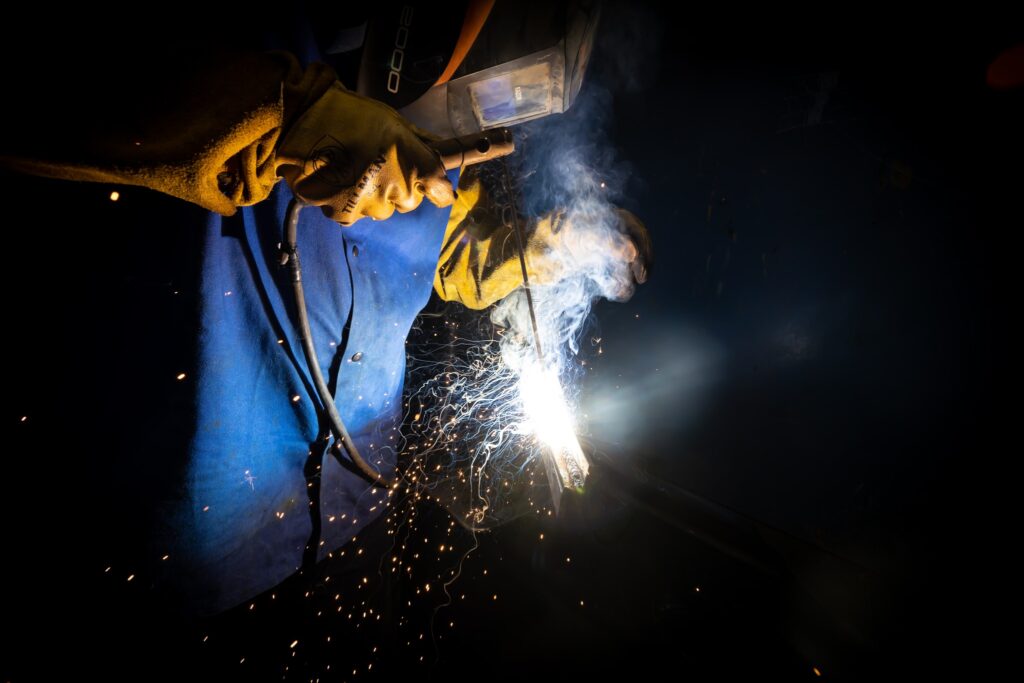 Furthering education in Alaska
Even furthering its investment with the University of Alaska Foundation, GCI also created the UAF Official GCI Esports Scholarship. Each year, two, $5,000 scholarships will be offered, and the scholarships can be renewable for up to four years giving the recipients that extra financial security throughout their college career. Applications for the scholarships are open until November 5, 2023. To apply, fill out the online application.
"I encourage all members of the UAF Esports team to apply for this scholarship," said GCI Senior Manager of Contributions and Events Tiffany Vassar. "By partnering with organizations like the University of Alaska and investing in projects, like the Alaska Esports Center, that align with our core values, we are building a brighter and more connected future for all Alaskans."
GCI's commitment to esports isn't just centered in Fairbanks. Earlier this year, GCI hosted the first annual Northern Lights Invitational Tournament where 62 teams competed for $20,000 in prize money. Participants could also choose between donating $10 to USO Alaska or the Alaska Esports Center. GCI made the donations on each participant's behalf totaling $2,580.
GCI Gives recently granted Suicide Prevention funds to the American Legion Jack Henry Post 1 that they will use to collaborate with local gaming communities, veteran organizations, and mental health professionals to create a comprehensive program that combines gaming events, peer support, and mental health resources. With its commitment to making sure the top gamers in Alaska don't lose a millisecond of competitive edge because of lagging internet speeds, and helping shoulder the financial burden for college students, GCI is showing it's far from "game over" in the esports journey.