GCI is committed to supporting Alaska organizations dedicated to transforming students' lives and empowering them to reach their full potential. Three of GCI's partners — Alaska EXCEL, Alaska Resource Education (ARE), and Arctic Education Foundation (AEF) — are making significant impacts by providing invaluable educational experiences, opening doors to opportunities, and nurturing the talents and aspirations of Alaska's youth. We want to acknowledge the remarkable work of these organizations and how they are shaping a brighter future for students across the state.
Striving for educational excellence
Alaska EXCEL is on a mission to empower and uplift rural youth and young adults throughout rural/remote Alaska. By offering supplemental academic, career, and technical education intensives, EXCEL provides invaluable opportunities for students to bridge the gap between education and the workforce. With programs serving students in 13 rural school districts across Alaska, including as far south as Kashunamiut and Lower Kuskokwim School District, to the northern-most district, North Slope Borough School District, EXCEL opens doors to approximately 900 student opportunities each year.
By offering high school credit toward graduation, dual college credit in specialized programs, and industry recognized certifications, EXCEL equips students with the knowledge and skills necessary for their future. Whether they choose to pursue post-secondary training or enter the workforce directly, EXCEL guides students toward a successful transition, unlocking their full potential and profoundly impacting their educational journeys.
To get involved with EXCEL, you can explore their volunteer opportunities or contribute to their programs and initiatives to support and empower Alaska's rural students.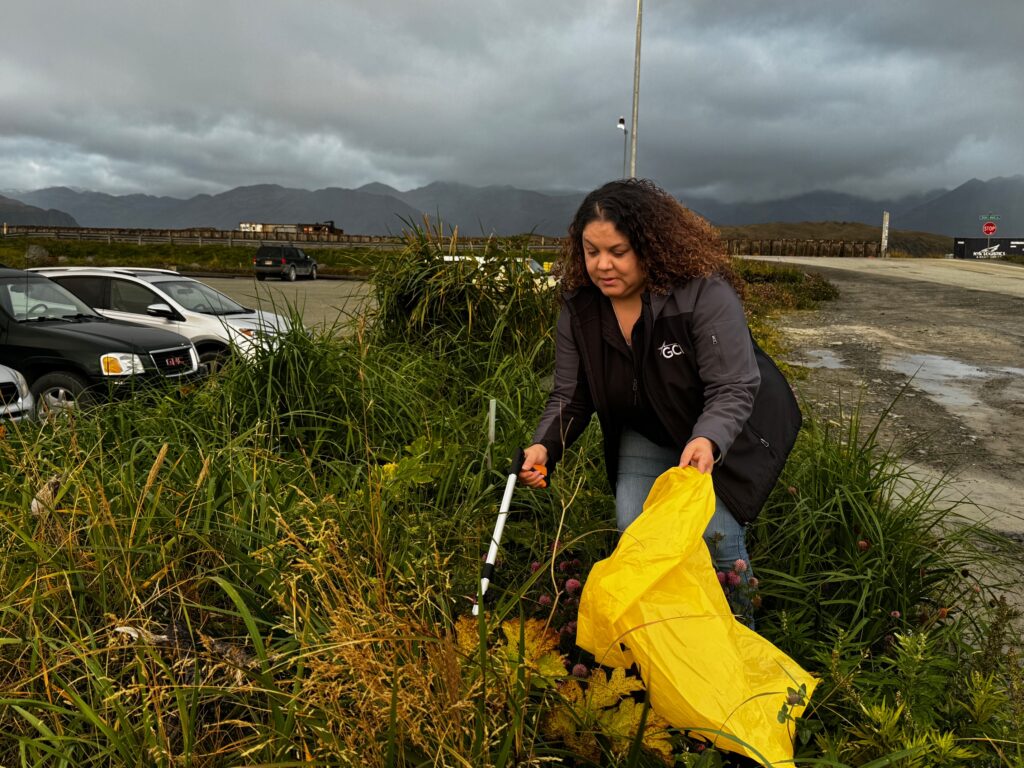 Building stronger communities through Alaska nonprofit volunteering
Resourceful experiences with Alaska Resource Education
ARE is committed to providing students of all ages and backgrounds engaging educational experiences centered around Alaska's abundant natural resources. Through its statewide initiatives, ARE ensures students receive a comprehensive and relevant education aligned with academic standards. Programs like Rockstars ignite passion and deepen grade and middle school students' understanding of mining and energy. High school students benefit from attending industry events, gaining firsthand knowledge about Alaska's resources and potential career paths.
ARE's collaborations with organizations like Girl Scouts of Alaska encourage learning about natural resources and provide opportunities for personal growth and skill development. Their Powerful Opportunities for Women in Resources programs also empower young women, showcasing career possibilities and nurturing leadership potential. By broadening horizons, inspiring curiosity, and promoting innovation, ARE positively impacts students, equipping them with the knowledge, skills, and confidence to shape a prosperous future for themselves and Alaska. ARE welcomes individuals passionate about education and preserving Alaska's resources to get involved by volunteering, supporting their programs, or becoming advocates of their initiatives.
Achieving aspirations with Arctic Education Foundation
AEF is dedicated to transforming the lives of Iñupiat students, ensuring that financial constraints do not hinder their pursuit of higher education. AEF awards scholarships, providing financial assistance to deserving students. In 2022, AEF awarded $2.5 million in scholarships, benefiting 510 students and empowering them to pursue their educational goals. Beyond financial aid, AEF's Eileen Panigeo MacLean House offers a supportive community environment for students transitioning from rural areas to academic life in Fairbanks.
AEF's commitment extends to preserving and transmitting Iñupiat history and culture through its cultural education programs. By exploring traditional knowledge, subsistence practices, art, and language, AEF helps students form a strong sense of identity and connection to their heritage. With unwavering dedication, AEF empowers students, strengthens communities, and shapes a brighter future for generations to come.
If you are interested in making a difference with AEF, you can explore their opportunities to volunteer, donate to their scholarship fund, or contribute to their cultural education programs. Alaska EXCEL, ARE, and AEF are beacons of hope and inspiration for students across Alaska. Through their meaningful efforts, these organizations provide educational experiences, support, and opportunities, unlocking the potential of Alaska's youth. From bridging the gap between education and the workforce to nurturing cultural identity and providing financial assistance, Alaska EXCEL, ARE, and AEF are instrumental in shaping a prosperous future for students and the state. GCI is proud to partner with these organizations dedicated to educating and helping Alaska's future leaders.