5G has been one of the biggest technology stories of 2020 — but why? When the first mobile 5G network was turned up in 2018, usage was limited to a select group of business customers, and consumers did not have access to 5G services. Fast-forward to 2020, when carriers across the U.S., including GCI and T-Mobile, began rolling out both standalone and non-standalone 5G networks to consumers. This revolutionary and evolutionary technology is already changing business as we know it.
What 5G Means for Businesses Today
We are only just beginning to realize the benefits of the first wave of 5G deployment. Today, we can experience 4K video on 5G-compatible devices, enable remote quality inspections with the combination of drones and the distributed workforce, and collaborate dynamically across a wide variety of applications, including potential combination with virtual reality (VR) and augmented reality (AR) tools. Moving forward, the possibilities will only expand as we combine 5G with AI, automation, machine learning, Industrial IoT and other advanced technologies.
How 5G Could Impact Rural Communities
All signs point to 5G being a potential game-changer for rural communities, especially where it comes to reducing infrastructure and maximizing efficiency with high level cloud computing. In addition to increasing coverage in remote locations where residents have historically lacked technical expertise, 5G has the potential to better connect organizations and employees in rural areas. Imagine widespread, cost-effective use of service assurance and resource orchestration. Imagine installing remote cameras and sensors that enable you to get automated data analysis insights as well as instant access into an emergency situation 45 minutes away from the nearest first responder.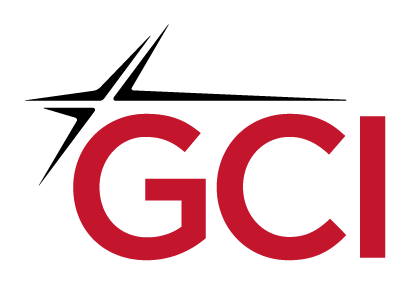 Will you join us at our upcoming webinar?
The Future of 5G for Businesses
Whether businesses operate in urban centers or in remote locations, 5G will have a dramatic impact on companies in virtually every industry. For example, 5G enables industrial inspections of assets for damage that can be accomplished with a drone showing real time 4K streaming video and using AI algorithms for analyzing images. In healthcare, a 5G network could enable widespread use of smart devices to provide real-time monitoring and telemetry better enabling remote care and enabling people to stay out of hospitals and nursing homes, while in education 5G will provide better broadband services to the home to support distance learning and close the digital divide exacerbated by COVID-19. And this is just the beginning for 5G. In the years to come, we will see even more exciting uses cases that open up new opportunities and revolutionize business as we know it.
Want to Learn More About 5G?
GCI is hosting a webinar on October 15 at 12 PM (AKDT) that will explore how 5G is opening up new opportunities for businesses and provide some specific use cases. I'll be joined by Bill Chotiner, Vice President and Chief Technology Officer at Ericsson North America; Jae Shin, Owner, KPB Architects; Cory Baggen, VP Samson Tug and Barge; Josh Lonn, Vice President of Wireless Products at GCI, who recently wrote about his role in rolling out 5G in Anchorage; and Steve Noble, Vice President, DOWL. The speakers will share how their businesses are preparing for the future of 5G. You can register here.