Organizations across Alaska are navigating the new normal of a remote workforce, which has put huge pressure on both personal and business networks. At GCI, we work with a lot of businesses impacted by COVID-19, and in my role as VP of the commercial sales team I've observed many creative ways that organizations and individuals are figuring out this unprecedented situation.
Unprecedented Demand for Internet
Our customers' needs have quickly transformed overnight. Companies with extensive use of video conferencing in and out of their network have found that using a commodity level service like a cable modem/DSL with asymmetric upload/download speeds does not meet their needs at a grand scale. These companies are choosing to upgrade to dedicated internet access (DIA) with symmetrical speeds and unlimited data. We have been working to prioritize business customers with urgent DIA requests.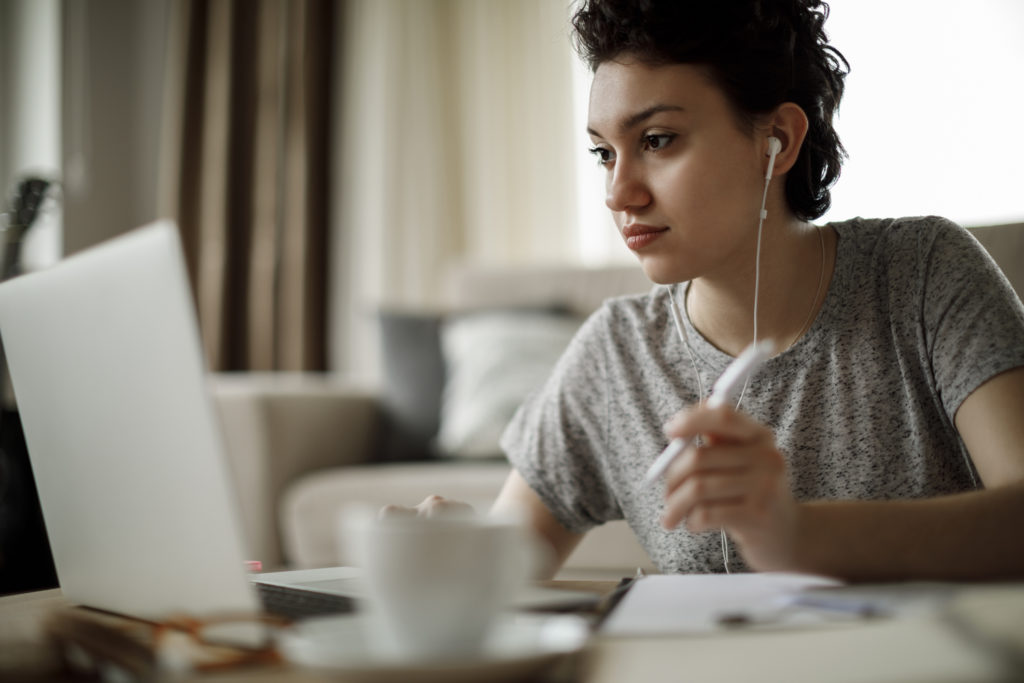 Looking to Connect With Customers?
The rapid shift in Internet needs has had a huge impact on business networks. Many companies have had to double and triple the bandwidth to accommodate this. As parents navigate working from home and ensuring their children have access to distance education, greater bandwidth is being consumed from home, as well as the commercial network. This puts strain on families who don't have enough bandwidth or data to support all work, education and entertainment needs at once and who need to upgrade plans to avoid paying overages. GCI has been offering free internet to homes without GCI services and free short-term upgrades to all current GCI residential customers.
Staying Connected
We've also observed organizations trying to forward office phones to home and needing to upgrade the number of trunk lines they have in order to support it. When your customers are trying to contact you for work essential to their continued success, your responsiveness is more important now than ever. Since many of us don't have home landlines anymore, cellphones are now more than ever a primary means of connecting with employees, colleagues and customers. Apps such as Microsoft Teams, Zoom and Facetime help to keep us connected visually as well.
Increased Security Concerns with Remote Workers
Most businesses were not designed for the cybersecurity strains of a totally remote workforce. Business networks were designed for a majority to be working from the office and primarily using the internet to reach websites and cloud-based applications. The internal traffic was on a separate intranet network that stayed within the company walls. This kept internal information safe from the rest of the world. Now organizations are utilizing VPNs to connect into the office using both home and business internet.
While we adapt and contend with this ever-changing health crisis, it's important to remember that there are hackers that will take advantage of network vulnerabilities as more and more organizations become reliant on VPN technology. We have been contacted by several Alaskan businesses to assist with potential security breaches, ransomware attacks and other security-related concerns. As security postures evolve during this time and as business networks quickly adjust to meet these remote access needs, we're working overtime to assist our customers and fulfill their urgent requests remotely.
Virtual Customer Support
We have also seen an increased interest in virtual remote assistance technology for customer support, inspections and field technicians. These "smart glasses" and other virtual assistance hardware allow field technicians to have a broader range of responsibilities. By having access to direct, high-level expertise while in the field, technicians benefit from direct oversight by the assisting engineer. It also allows for technical support in homes and remote communities without the need to have a technician or engineer enter the home, where there could be an infected individual, or place the residents in harm's way.
Remote desktop support is in higher demand now as workers set up home offices with their work equipment. Our experience has shown that GCI's Remote Management Services can help solve more than 85% of the technical needs through virtual remote assistance.
What GCI Is Doing to Help
With work from home orders extended, we're helping Alaskans prepare for the possibility that long-term remote work may be our new normal. GCI has stepped up to help ease the burden on parents attempting to work from home while also raising children and ensuring they receive a quality education. We're offering free basic internet and free upgrades on cable modems. Additionally, the company has increased bandwidth in the Sullivan Arena to support Beans Café staff, security and medical workers who are operating a homeless shelter during the pandemic. We hope this will help ensure Alaskans have the resources they need to stay safe and healthy in the months to come.