Many companies across the globe are considering one question as the world enters the third year of living with COVID-19: is returning to the office best? Understanding the solution to the distributed workforce question is not one-size-fits-all, and one of Alaska's largest companies, GCI, turned to its nearly 2,000 employees to guide the company's decision in late 2021. After analyzing feedback from employees, one thing is clear: remote work is working.
Prior to the pandemic, GCI was very much an "in-the-office" company, with just over 5% of its employees working remotely. But once the full force of COVID-19 hit Alaska in March 2020, GCI made an abrupt about-face with its workforce strategy, allowing most employees to work from home. Today, 70% of GCI employees are remote work eligible.
"When GCI first made the decision to send many its employees to work from home, it was a complete learning experience for all involved," said GCI Chief Human Resource Officer Joe Wahl. "We needed to adapt to new ways of working, communicating, collaborating, and managing without traditional office and meeting spaces. It was an experiment, but it didn't take long to see that it was working well, and that GCI could continue to be a successful company with a distributed workforce."
As the company transitioned from a temporary, pandemic-induced solution to a long-term distributed workforce, company leadership reached out for input from employees about their work-from-home experience. Of the GCI employees eligible to work remotely, 81% reported their preference was to keep working from home full time with occasional visits to the office.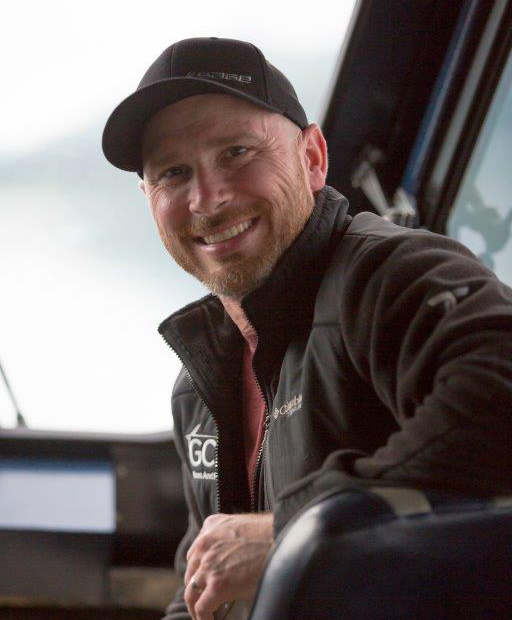 GCI's Jeremiah Johnson and his team of dedicated techs are ready to support fiber-optic connectivity in the Aleutians
"What we found is that the majority of employees really liked working from home and wanted to continue to do so. No commute, less money spent on going out to lunch, more time with family, and better work-life balance makes for a much happier workforce, and that's an all-around win for everyone," said Wahl. "A distributed workforce model also allows GCI employees to work from places other than Alaska. That means our current employees can opt to move to the Lower 48 and continue to work for GCI. It also greatly expands the talent pool from which we can hire, especially when it comes to some of the highly specialized positions that are difficult to fill locally."
Due to the physical nature of some of GCI's business, an all-remote workforce model was not feasible. Rather, the company is opting for a "remote first for remote eligible" strategy in which working remotely is the default mode of work for most employees, most of the time, while the company maintains a physical office.
"When we asked for feedback from employees about how the current work-from-home situation was going, the one thing many seemed to miss about being in person was the social aspect – those watercooler conversations, if you will," said Vice President of GCI Corporate Finance Bryony Ruby, a leader of the company's distributed workforce program. "That coupled with GCI's need to maintain physical infrastructure like retail stores and network equipment, means we will keep some office space for those times we need, or just want, to meet in person. For our remote employees, however, it's not going to be the same office they left more than two years ago. For most, time in the office will be the exception and not the rule."
While the pandemic may have adjusted GCI's operations, things have not slowed for the technology company. GCI is dedicated to connecting all Alaskans and closing the digital divide. In the last 40 years, GCI has invested more than $4 billion in its statewide network, providing access to service to 97% of Alaskans and the company continues to invest in new projects and network upgrades every year.