You've probably heard the term "LEO," but what does it mean? Low Earth Orbit satellites are the latest addition to the satellite technology landscape. For remote regions, such as rural Alaska, satellites have long played a critical role in delivering quality communications services. For decades, GCI has delivered services using GEO satellite technology, providing rural Alaska's school districts with reliable satellite services. Recently, the emergence of LEOs has generated attention and anticipation for satellites. LEOs promise to provide better performance, including lower latency, higher bandwidth, and better coverage.
So, what are GEO and LEO satellites, and how do they compare to each other and other satellites?
What Are Geostationary (GEO) Satellites?
Traditional communications satellites are in geostationary orbit at an altitude of approximately 22,300 miles above the Earth's equator. The GEO satellite orbits at the same speed as the Earth is turning and appears to be always at a fixed point in the sky. Satellite dishes on the ground point to the GEO satellite in orbit, which can receive data from dishes across a large area. The latency (the time delay when data is transmitted between satellites and Earth stations or dishes on the ground) is around 250ms for GEO satellites.
Alaska's vast distances, rugged landscape, and extreme climate make wireless services and high-speed connectivity both a necessity and a challenge. In remote communities, GEO satellites have been helping people for over 35 years. In addition to weather forecasting, satellite radio and television transmissions, satellite connectivity is used for data and Internet connections. GCI's GEO satellites provide support for the state's businesses, healthcare facilities, and schools. With satellite, GCI's education customers have access to the educational tools and resources they need in the digital age.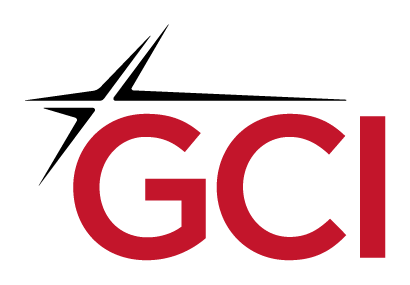 Join us at our next installment of the Ask Me Anything webinar series
What Are Low Earth Orbit (LEO) Satellites?
Low Earth Orbit or LEO satellites operate from an altitude of about 155 to 1,250 miles above the Earth's surface. A LEO constellation can range from hundreds to thousands of satellites. Compared to GEO satellites, LEOs are much closer to Earth, resulting in lower latency because the data has less distance to travel. LEO latency averages around 7ms compared to 250ms for GEOs.
LEO providers are currently beta testing services in Alaska. In the next few years, several companies aim to launch thousands of LEO satellites around the globe, bringing with them the potential to deliver high-speed Internet with speeds that rival fiber.
Other Satellite Options
While GEO satellites are commonly used throughout Alaska, other types are used outside of Alaska. For example, medium Earth orbit (MEO) and highly elliptical orbit (HEO) satellites.
MEOs are non-geostationary, orbiting at altitudes between LEOs and GEOs, commonly at 12,500 miles. These satellites are primarily used for the navigation networks (GPS and Glonass), but they can be used by communication companies for hybrid network deployments.
HEOs orbit 22,200 miles above Earth in an elliptical orbit that stretches over the Arctic. These satellites allow ground stations to maintain connections due to their ability to remain at high altitudes for longer periods of time.
Learn More About Satellite Connectivity
On Thursday, February 3, from 12:00 p.m. to 1:00 p.m. (AK), the GCI Education team will host the final Ask Me Anything event. The focus will be on satellite connectivity for schools and districts in Alaska. The event will feature guests Paloma Hawn, GCI's Senior Manager of Complex Delivery Engineering, and Billy Wailand, GCI's Senior VP of Corporate Development. I will moderate the discussion and draw questions from the audience. I look forward to seeing you there!