Last month, the Federal Communications Commission (FCC) issued an order establishing the Emergency Connectivity Fund. This fund was designed to help close the homework gap that left an estimated 15 million public school students in the U.S. without home access to the Internet or a connected device. The order itself is an almost 100-page document, so we wanted to provide a quick breakdown of the key takeaways from it for any schools or libraries considering applying for funding.
Who can apply?
Every school and library eligible under the E-rate Program can apply for the fund. Those already participating in E-rate will recognize Universal Service Administrative Company (USAC), the administrative service appointed by the FCC to manage the Emergency Connectivity Fund. USAC has been directed to use forms and processes from the E-rate process for the new fund. Applicants will file a Form 471 after selecting a vendor.
When will the first application window open?
Any day now. This first application window will fund purchases made between July 1, 2021, and June 30, 2022. If there is funding left over after the first round, a second application window will open to fund purchases made during the pandemic, from March 1, 2020, to June 30, 2021. Note there is no guarantee that any funding will be left over from the first round to open the second. If you are interested in applying, apply as soon as possible in the first round. Funding will be provided to applicants in descending order based on their discount rate for e-rate services. In other words, funding will be allocated to districts and libraries with a 90% discount before those with an 80% discount.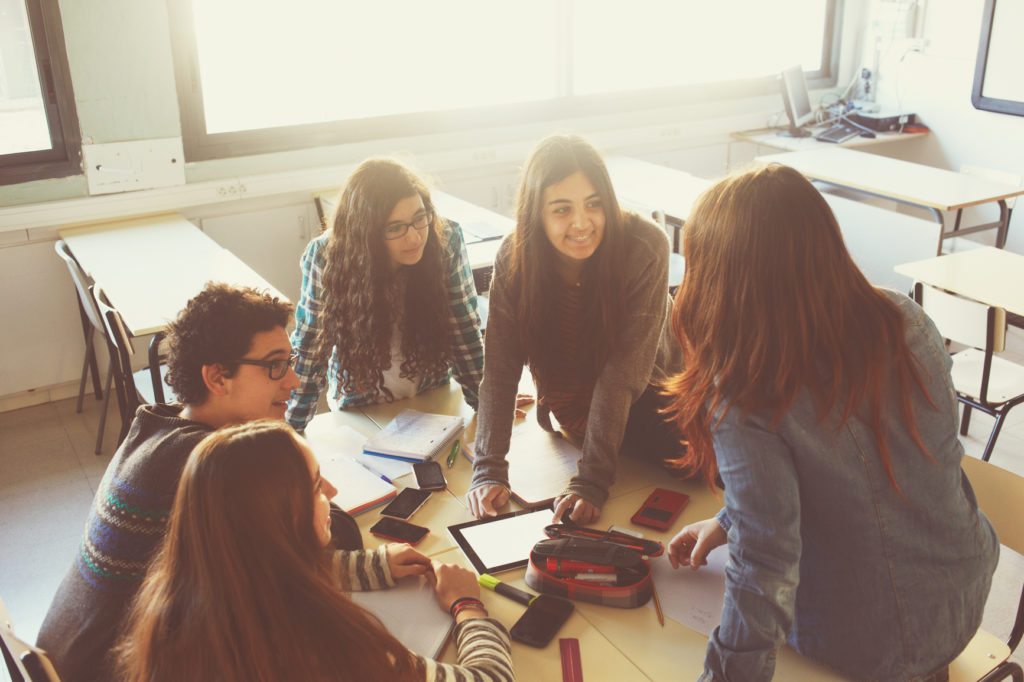 Mentoring Alaska's youth and future engineers
What services and equipment are eligible?
Eligible services include commercially available services providing a fixed or mobile broadband Internet access connection for off-campus usage. End users may be students, teachers, school staff, or library patrons that would otherwise lack connectivity sufficient for distance learning activities. Services are not limited by location but are expected to be delivered to the home in most cases. There are no minimum standards for speed, usage, or latency, but the service must be sufficient to provide connectivity for educational or library services. Installation, activation, and configuration costs, as well as taxes and fees, are eligible and covered at 100%. However, CIPA and cybersecurity services are not. Neither can funds be used to finance dark fiber or construction of new networks, unless the applicant can prove that there are no commercially available services in the region.
Eligible equipment includes Wi-Fi hotspots, modems (including air-cards), routers, devices that combine modems and routers, and select connected devices. Laptops and tablets are eligible, but mobile phones, smartphones, and desktop computers are not. Necessary components, such as cords and chargers, are also eligible. Applicants may apply for a maximum of $400 in funding per connected device and $250 in funding per Wi-Fi hotspot.
How can GCI help?
We believe some of our education solutions may be eligible for this funding. During the early days of the pandemic, GCI deployed a solution called Local Access to provide connectivity between the school and home. A Dedicated Internet Access service can be added to this solution to make it eligible for these funds. Local Access leverages the same delivery technologies called out as eligible under this order including; cable modems, DSL, and wireless. GCI along with other providers offer a number of direct to home Internet services throughout Alaska that would be eligible, and we are happy to help you find the right solution.
To learn more about GCI's solutions or how we might help, reach out to me, Jason Tomberlin, at jtomberlin@gci.com or Bryce Coryell at bcoryell@gci.com. All Alaskan schools and libraries are welcome to contact us about the Emergency Connectivity Fund, regardless of whether or not they are current GCI customers. We are happy to share information or provide advice to those considering applying. The window for application will be fairly short, and we want all eligible schools and libraries to have the opportunity to benefit from this fund.