In today's rapidly changing world, STEM fields have become more crucial than ever. Careers in science, technology, engineering, and math are a driving force. Experts in the fields drive development of new technology, discover scientific breakthroughs, and implement innovative solutions that tackle global challenges. The GCI Scholarship Program provides opportunities for the next generation of Alaskans. Applications are open through March 15, 2023. If you know a high school senior in Alaska who is considering a STEM field in college, please encourage them to apply.
In honor of the 2023 application season, we want to highlight past recipients who are making a difference and reaching their goals through the GCI Scholarship Program.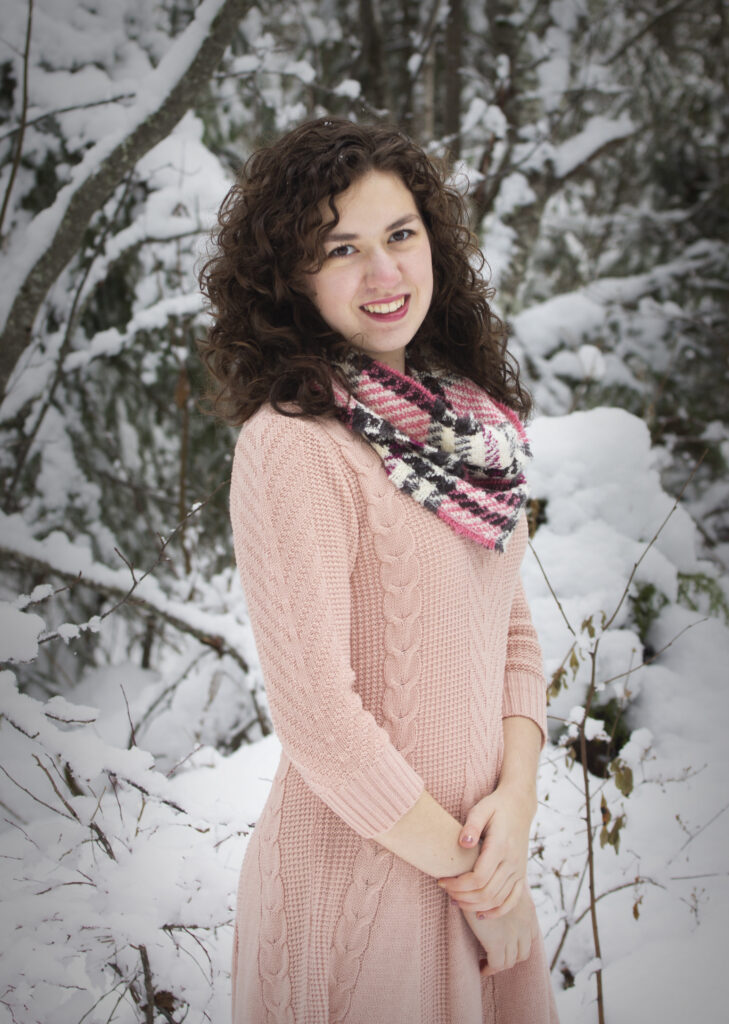 Lydia Adriesen, Haines
University of Alaska Fairbanks
This scholarship has been so impactful for my college experience so far. With your generosity, I have been able to focus my time and effort on my studies. I do not have to worry about affording the cost of my degree. The University of Alaska Fairbanks offers so many opportunities for me, especially considering my degree of mechanical engineering and interest in sustainable energy and climate change. I am grateful that I am able to attend UAF and be a recipient of the GCI Scholarship.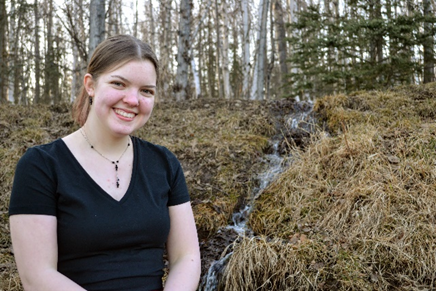 Linnaea Gossard, Cooper Landing
University of Alaska Anchorage
Receiving the 2021 GCI Scholarship enabled me to attend the University of Alaska Anchorage, to pursue a degree in journalism. I would not have been able to afford college if not for the help of this scholarship. Even though I have been saving up for college for years, it's not cheap to further your education after high school. I am very appreciative to have received this scholarship and look forward to my upcoming years in college.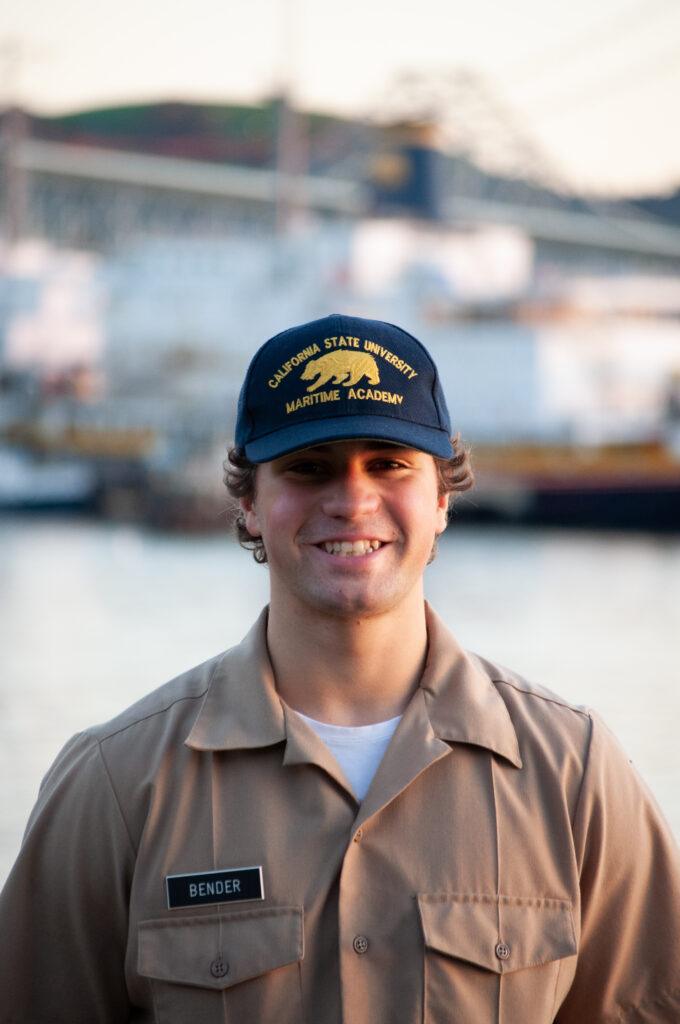 Dylan Bender, Eagle River
California State University Maritime Academy
This scholarship has helped me pursue my goals by allowing me to focus on my education. As I continue to sea this summer and into next semester, I am very thankful for the support you have shown me. I am loving school here; this is truly my passion. I am certain this would not be possible for me without your support. Your generosity means so much to me and I will strive to give my best effort to ensure that your investment in me yields the highest return for our state. This scholarship truly makes a huge difference in my future here at Cal Maritime but also gives me a step ahead in my future in Alaska.
---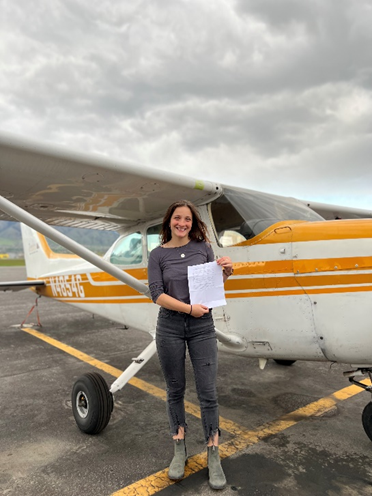 Lucy Hankins, Seward
Utah State University
As a first-generation college student, my education represents more than just me – it is a representation of both my hard work and my parents' dedication. Flight school is my childhood dream and having the financial support to attend Utah State University has substantially lessened the burden and stress of tuition costs.
---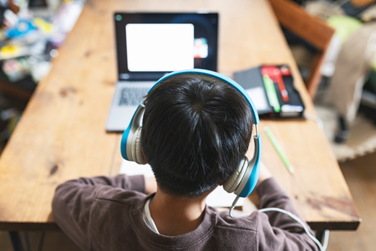 10 Questions Rural School Districts Should Ask Network Providers
---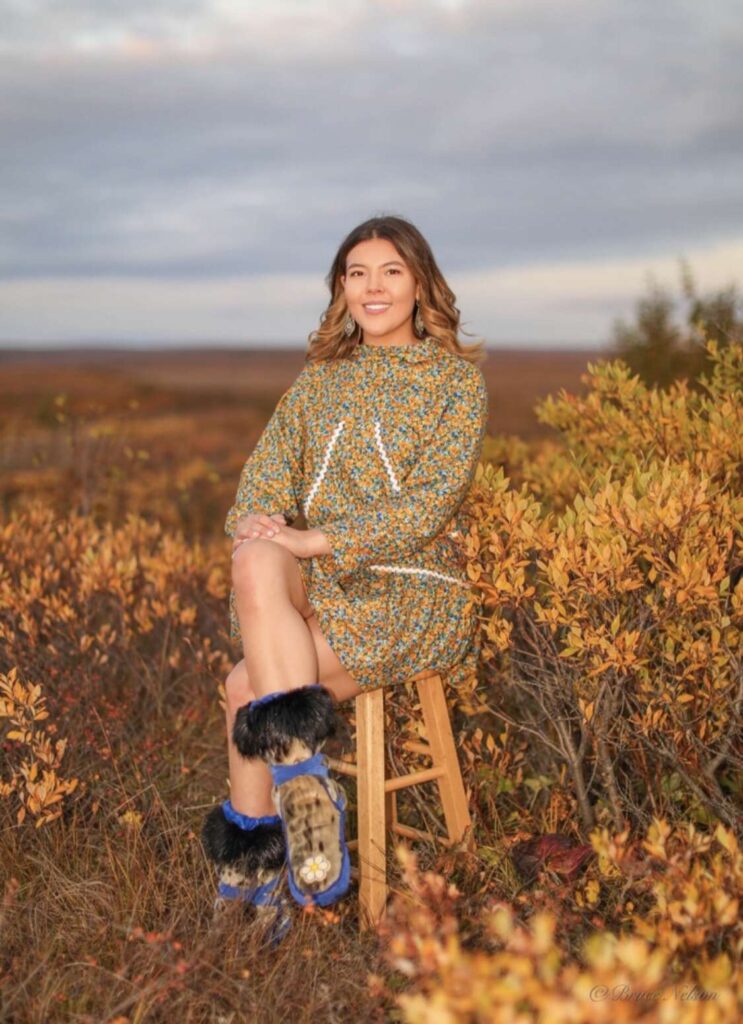 Jessalyn Swanson, Kotzebue
Washington State University
One of the biggest challenges that I have faced this year, is paying for tuition, and figuring out how to attend school and not take any student loans. The biggest problem was that I do not qualify for FASFA, but my parents do not make enough money to pay for tuition. Once I found out how much tuition was for the college I wanted to attend, I became very stressed. My parents have always told me, college isn't cheap, and you must apply to as much scholarships as you can to be able to attend. Because of this, I worked for countless months, applying to hundreds of scholarships, to be able to attend school at very little cost to my family. In the end It worked out well, and my parents have very few college payments to make, but they still have some, so I continue to apply for scholarships, so I can assure that my family will no longer have to worry about these payments. I am currently attending Washington State University with a major in Biology (Pre-Med). My goals after graduation are to attend medical school to become a pediatrician or a family doctor, so I can go back to my hometown and provide care to my community. Scholarships like the GCI scholarship have helped me reach my goal of attending college, and put me one step closer to becoming a doctor.
---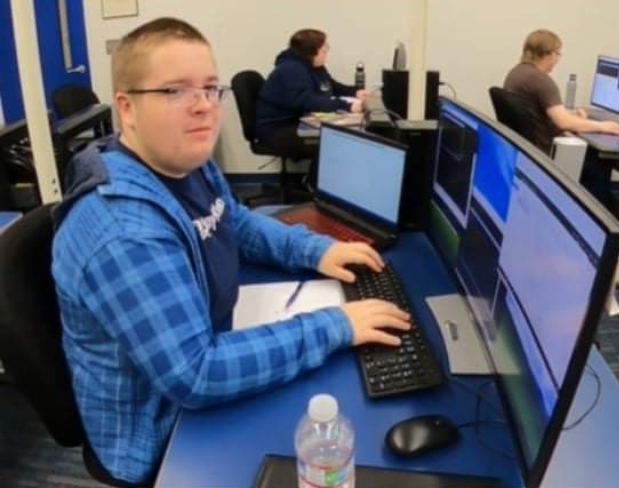 Glen Babcock, King Cove
Alaska Vocational Technical Center The GCI
This scholarship helped me achieve my goals on entering the technology field and to become a network tech. I was very enthusiastic when I was selected for the scholarship. The scholarship helped me pay for my way through AVTEC.
---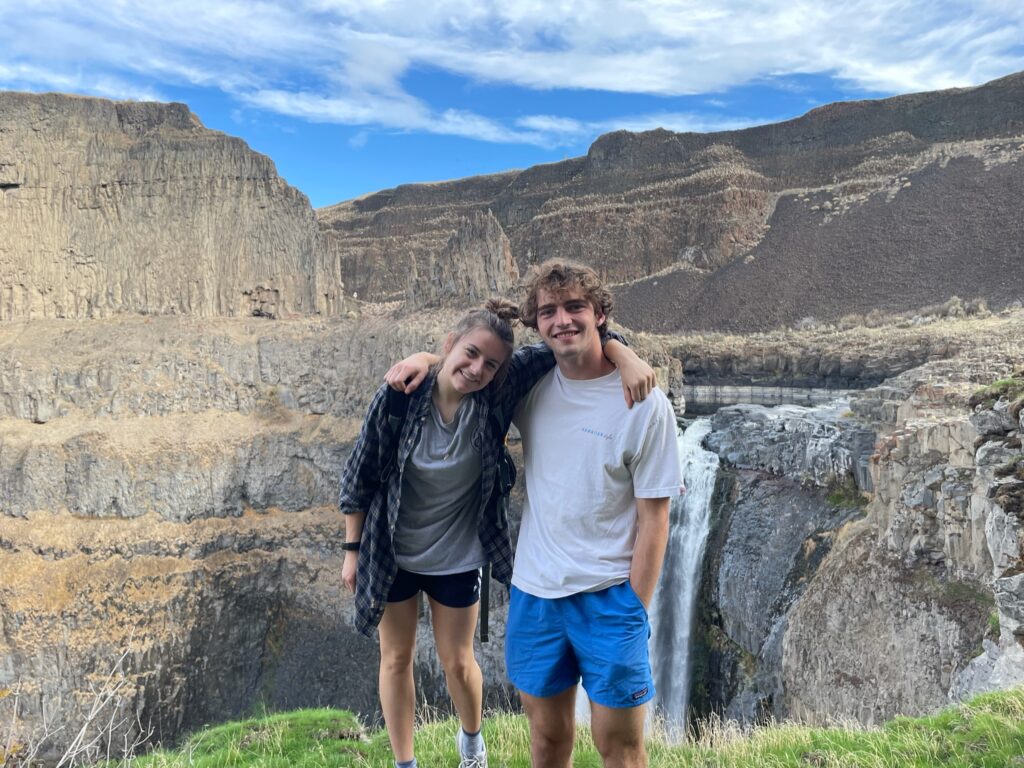 Kiana Potter, Juneau
Whitman College
With the help of this scholarship, I was able to attend my first year of school at Whitman College. The support from the 2021 GCI Scholarship contributed to the overall expenses of school. It allows me to avoid taking out loans for my first year of school. This past semester of school I was taking 18 credits, doing two work-study jobs, and a member of the women's basketball team. The additional support from the GCI Scholarship Fund was invaluable.
---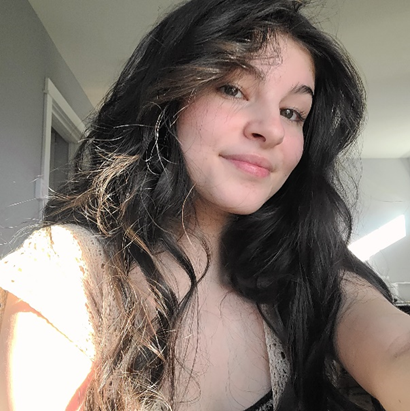 Nina Holman, Ketchikan
University of Alaska Southeast
In all honesty, I wouldn't have been able to attend college if it weren't for the assistance of this scholarship and the many other local scholarships that I applied for. Financial aid and scholarships quite frankly carried me through my first year of college since graduation in 2021. I couldn't be more grateful. Every little bit counts, helping me not only afford tuition and textbook costs, but assisting me in my personal life while I study full time.
---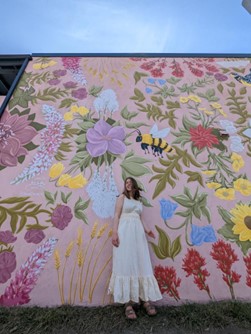 Maggie Ludwig, Wasilla
Montana State University
As a result of the generosity of the GCI Scholarship, I was able to enjoy my freshman year of college without the added stress of financial uncertainty. I did not need to work full-time during the academic year in order to maintain my enrollment. This enabled me to devote more time to my studies. I earned recognition on Montana State University's Dean's List, secured both a research position and an internship, and thrived in my difficult pre-med and honors courses. Ultimately, I believe that this scholarship gave me more opportunities to focus on my education and on retaining what I learned. I greatly appreciate all of your support!
---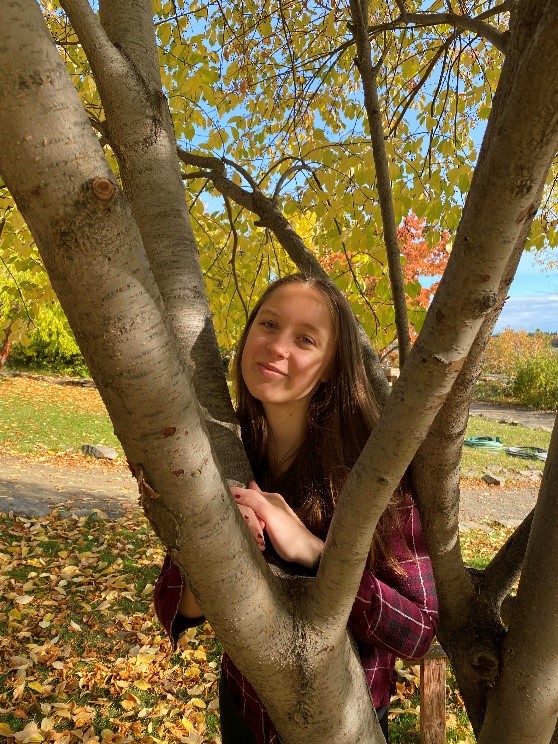 Aleutia Peters, Unalaska
University of Alaska Fairbanks
Being awarded this scholarship helped pay for my education so I could pursue my future career. Without funds such as these, I would not be able to attend college due to the high cost. The generous donation from the Alaska Community Foundation has allowed me to get started on my degree, as well as meet new people and make lifelong connections. I thought that classes in college would be the most difficult part of attending a university, but in reality, it is figuring out how to pay for all the fees associated with it. This donation helped me begin my secondary education and gave me hope for a bright future.
---
Chariety Moler, Kake
University of Alaska Fairbanks
This scholarship gave me the necessary resources needed to put my focus and hard work into my studies. Without it, I imagine that my semester would have been significantly more difficult. When I first moved to Fairbanks, I faced a lot of struggles that I was not prepared for, and it was laborious to adapt to. To name a few, I had to adjust to being surrounded by strangers every day in comparison to the small, family-orientated village that I grew up in. The buildings on campus were larger than any I've ever been exposed to. Each building containing a comprehensive system for students to guide themselves through. Since I didn't have to stress about finances in addition to these drastic life-changes, I was able to seek the proper aid and guidance to fully adjust to living on-campus at the University of Alaska Fairbanks, which in turn allowed be to perform better in my classes. I am so grateful that this scholarship allowed me the ability to make this change as seamless as it could be.
---
Luke Wulvik, Dillingham
Colorado School of Mines
This scholarship granted a stress relief knowing that some of the money required for my college education has been paid for. Without this scholarship, the money would have to come out of my own pocket further leading to a more stressful college experience. It goes without saying that the funds provided by this scholarship have positively impacted my pursuit of education.
The accomplishments and determination of the past GCI Scholarship recipients serve as an inspiration and reminder for the 2023 applicants. The application period closes March 15, 2023 and we encourage all eligible students to consider applying.