YER TERN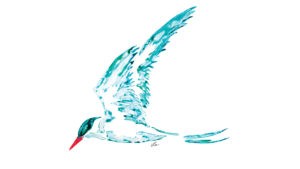 Gentle answers tern away wrath, but harsh words tern up anger. Something to consider when it's yer tern to speak.
---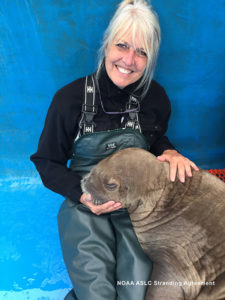 Widely known and respected artist V Rae shares details about her philanthropic passions and the inspiration behind her latest piece, Yer Tern (pictured above), commissioned by GCI. Download it for free, for use as a wallpaper on your mobile device or desktop monitor.
Your partnership with GCI evolved from a shared commitment to serving our local community. Tell me a bit about how that relationship originated.
I'm on the Providence Foundation board with Kate [Slyker, GCI Chief Marketing Officer] and I've never been part of an organization that is more uplifting and impactful. Our focus is currently on Alaska Cares, a program that helps children who've experienced trauma from abuse by providing child-centered and compassionate care. It is an amazing program that has such a positive effect on the community. GCI is also close to the cause and often purchases auction items to contribute to the program, like a butterfly I painted and donated to the foundation to raise funds for Alaska Cares. GCI now has a small gallery of my work that was donated by me and purchased by them, all to support local initiatives and improve our communities. GCI makes such an impact with their giving and it's been wonderful to work with them.
We thoroughly enjoy working with you as well! You and GCI share other commonalities in your philanthropic endeavors. Can you share details about some of those?
We are both advocates of the AIaska SeaLife Center and the Alaska Zoo. I am honored to be the artist-in-residence at both places and to spread awareness about each organization's work to rehabilitate and protect injured and displaced wildlife, giving them a chance to live full and enjoyable lives. I get to be up close and personal with my subjects, and my prints are sold in the gift shops. A portion of the proceeds go to support the organizations' efforts. One of the ways GCI supports the SeaLife Center and the Alaska Zoo is through distance learning programs. GCI helps by providing the connectivity and equipment needed to deliver live, educational content across the globe. I love that I get to meet people from all over the world and expose them to the valuable work each of these organizations is doing.
Your most recent painting, Yer Tern, is a stunning portrait. What was the inspiration behind this piece?
The arctic tern's remarkable migration pattern reminded me of the way GCI connects Alaska and ties the state to the outside world. That, and these arctic doves elicit a sense of peace and joy, a perfect combination for the holidays!
You seem so at ease with wildlife. How do you stay connected to your subjects?
In addition to being the artist-in-residence at the SeaLife Center and the Alaska Zoo, where I get the delightful experience of interacting directly with animals, I live near a salmon stream on the outskirts of Anchorage where nature thrives! It's wonderful! My husband and I bought a fixer-upper along the hillside on the edge of Potter's Marsh, with a beautiful view overlooking the water. Animals visit me all the time.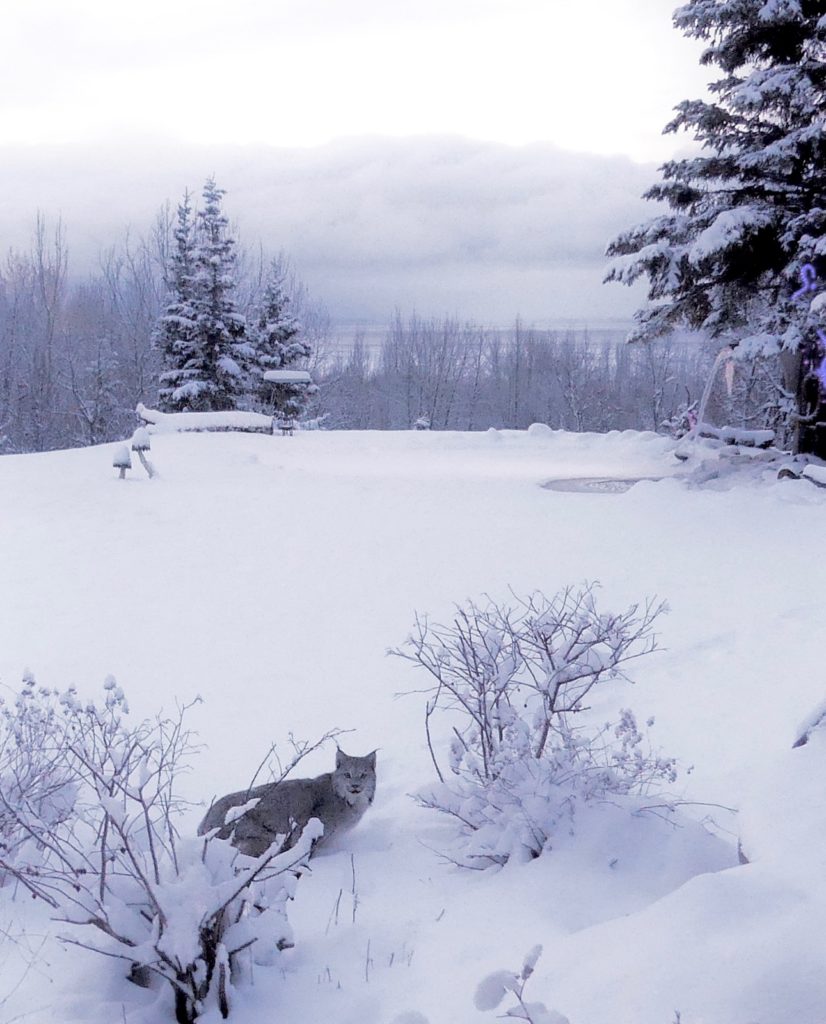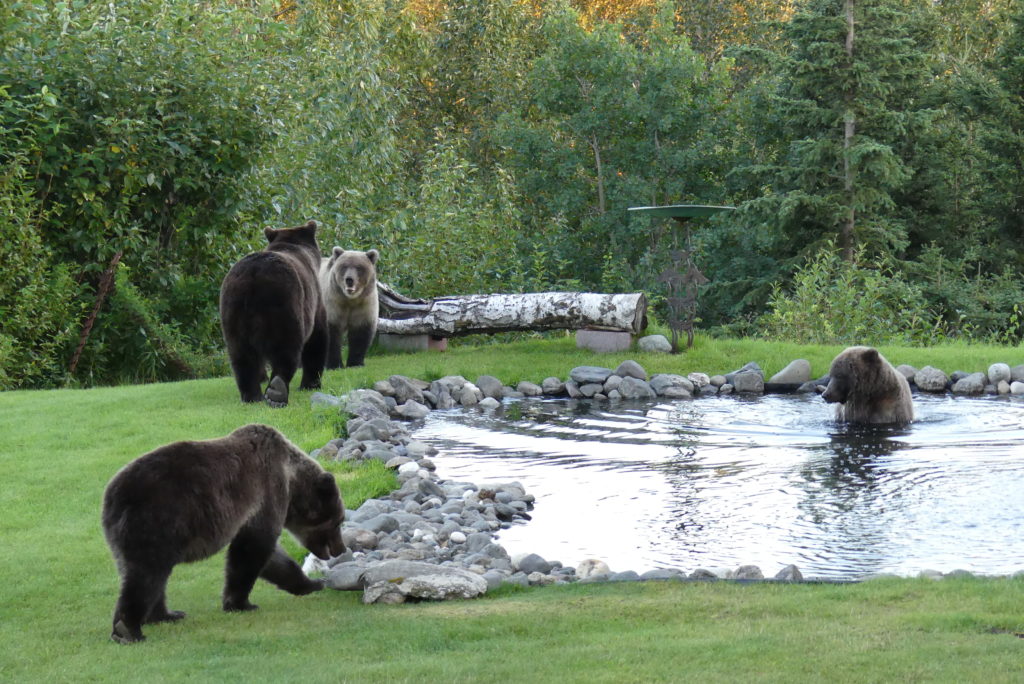 What is something you would like people to know about your mind's eye?
I love negative space. The notion nothing becomes something only the mind can untangle tickles my conundrum bone.
---
V is an artist, no doubt, and her view of the world is painted through the lens of someone who sees it in vibrant color. To view her full gallery, visit V's website at vraeart.com.