How long have you been at GCI? Can you tell me a little more about your career and role in the company?
I started at GCI in 2015. The company was looking for someone who had expertise in land use, real estate, and municipal government law, and that was exactly what I had been doing in private practice. At the time, for a variety of reasons, I was looking to make a move to an in-house position.
I came to GCI for an attorney role but was relatively quickly charged with assembling and leading a comprehensive environmental permitting, compliance, and land use team, pulling from different corners of the company. I loved the role, but in 2017 I was offered the opportunity to join the mayor's office as the Municipal Attorney. It was a dream job of mine, so I accepted. I served the mayor's team from the fall of 2017 until February 2020 when I came back to GCI. I was here for five weeks before we transitioned to work from home; it was definitely a different transition than I had expected!
In my current role as Senior Vice President, Law and Corporate Advocacy and General Counsel, I have ultimate responsibility for the company's legal, regulatory, corporate compliance, government relations, community relations, and communications functions. It's an interesting assembly. I tell my team that, collectively, "We are the conscience and the voice of GCI."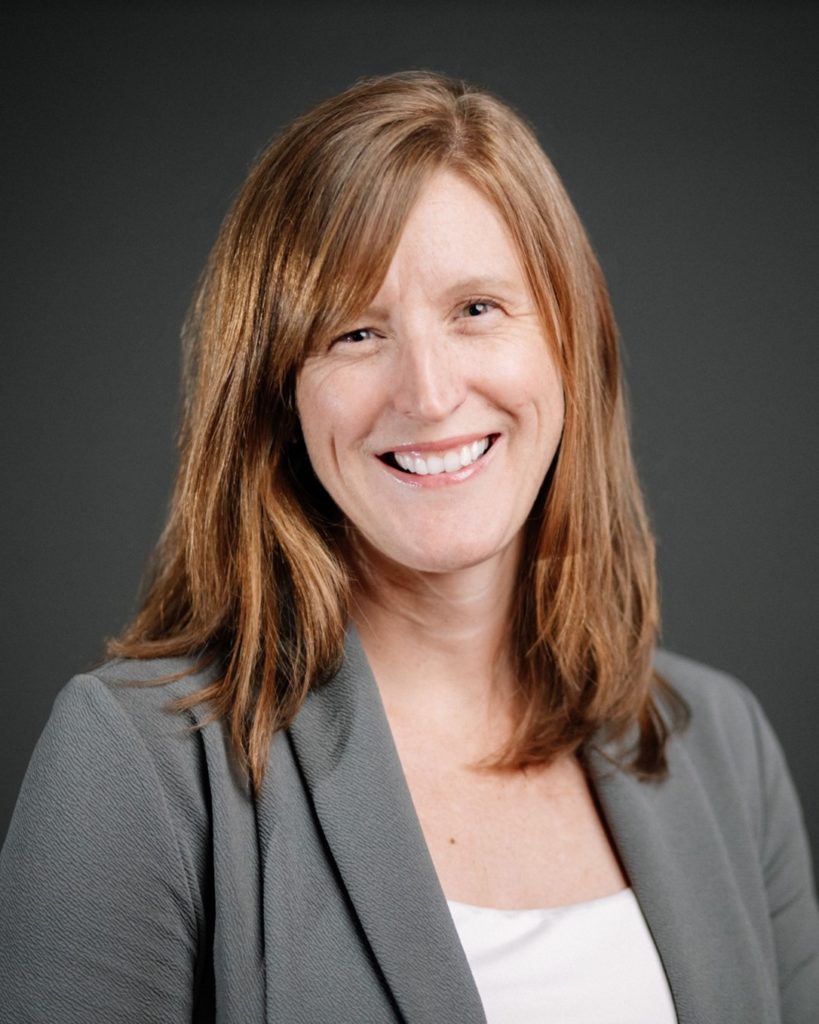 What made you choose your career?
There are a couple of different answers to that question. In the end, I chose law because it appealed to a variety of things that I like: logic, writing, a career that involves interaction with the public, and policy. But honestly, I struggled to figure out what I wanted to do. I took five years off after my undergraduate degree and did a variety of different things. I was a travel writer, a middle school teacher, a political organizer for a presidential campaign, and then I worked for a residential community for abused and neglected boys in the mountains in New Hampshire. I also worked at Dartmouth College with undergraduates on community service programming. I really took time to try and figure out what the right fit was.
I resisted the law for a long time, but it came together for me when I realized that so many people whose lifepaths I admired had been trained in the law, and that it was such a good fit for the cross-section of elements I wanted in a career.
I've been practicing since 2009 and really enjoy it. I like serving as an advocate and using argument as a tool to reach the best answer to a dispute. I like putting together deals that effectively balance the needs of the parties involved. I like feeling like I understand how the world really works because I can read law and understand how the structure of the rules defines how we operate. I get to think big picture and consider what kind of advocacy efforts we want to engage in and how we work within the rules as a company.
If you could pick one highlight from your career, what would it be and why?
I would call out the sale of Municipal Light and Power. I led the project at the municipality. It wasn't something that you'd automatically pick out as a flashy policy victory, but it was something that had a profound and positive impact on the Municipality of Anchorage.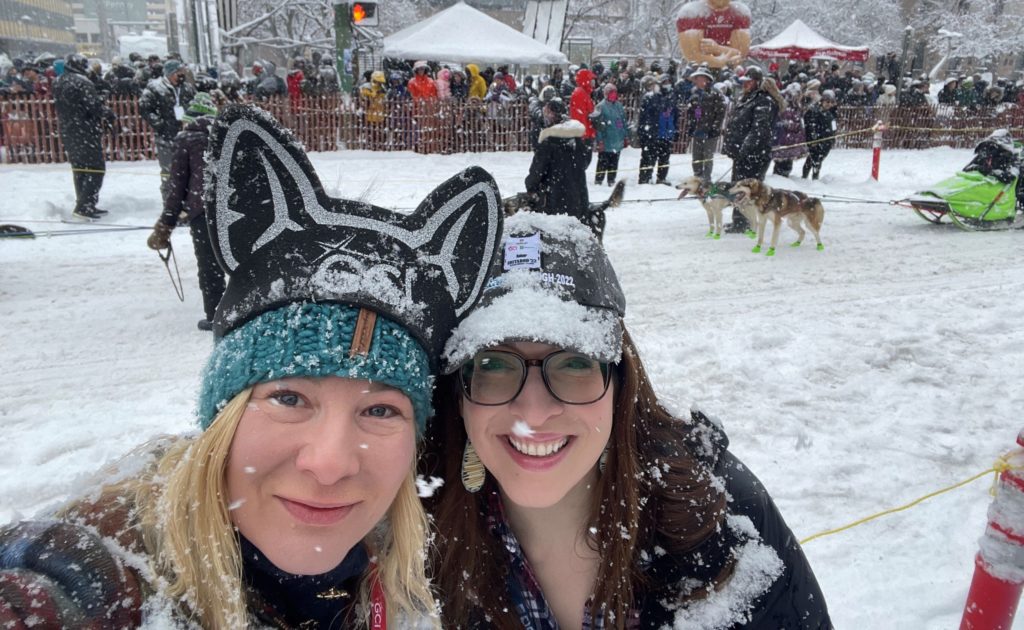 Alaskan Women of the Iditarod
What sets you apart from others in your profession?
I've had a career that has had a unique breadth in terms of the types of issues and challenges that I've been accountable for as a leader. At GCI, we operate a very complicated company that's regulated by multiple bodies. We sell an assortment of different types of services that all come with their own set of restraints and requirements.
Being the Chief Legal Officer for the municipality was similar — I had a wide variety of things that I was responsible for. And then everything, in both circumstances, has had a unique Alaska flavor.
What advice would you give young women who are interested in your field?
I would tell them to be confident that you can bring your authentic self to the career and find a space where you can be effective. The law needs all different kinds of skillsets. Being a lawyer does not need to involve changing yourself or bending to a single stereotypical standard.
I grew up with the idea that people who are successful at practicing the law must be aggressive, argumentative, and domineering to get things done — all traits which are stereotypically more "masculine" (not to say they aren't traits which many women also possess). I have a skillset that does not necessarily align with this idea. I'm good at communication, collaboration, and structured compromise, and I think those are the things that make me great as a lawyer.
Is there a female leader, past or present, who inspires you?
I want to call out my admiration for Elizabeth Cady Stanton. We all think of her for her leadership in the abolition movement and the fight for women's suffrage, but I also think of her as this prototype of a woman who was an extraordinary advocate, but also an invested and joyful mother.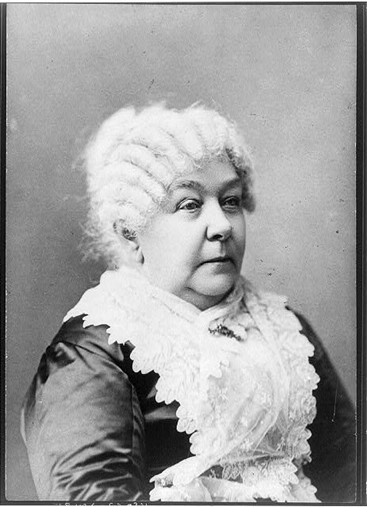 My favorite story about her is she used to fly a flag in front of her house every time she had a baby in an era when childbirth was hidden away. I love the idea of her celebrating being a mother while leaning hard into her advocacy work.
It's important to me because it's something I try to embrace in my own career. I have three children, and if anything, I think being a mother makes me a better lawyer, and a better manager. I try to bring my family into who I am at work and to make a space for all my employees — men and women — to do the same. I want to encourage all of us at GCI to be whole people in the workplace.