Indigenous Peoples Day is a day of recognition and celebration that acknowledges the rich cultural heritage and contributions of Indigenous communities in North America. It was initiated as a counterpoint to Columbus Day, aimed at honoring and respecting the history, resilience, and enduring presence of Indigenous peoples, while also raising awareness about the injustices they have historically faced. At GCI, an internal Indigenous Business Resource Group set out to plan and coordinate a thoughtful celebration that reflected the true meaning of the day.
The Indigenous BRG formed in late 2022 after an employee survey revealed interest in having a space where Indigenous people and allies could come together in the workplace. The Indigenous BRG is an inclusive group that meets regularly and contributes to companywide initiatives like cultural workshops open to all employees through a partnership with the Alaska Native Heritage Center. These workshops have a direct impact on much of the GCI staff which travels to or works in rural Alaska.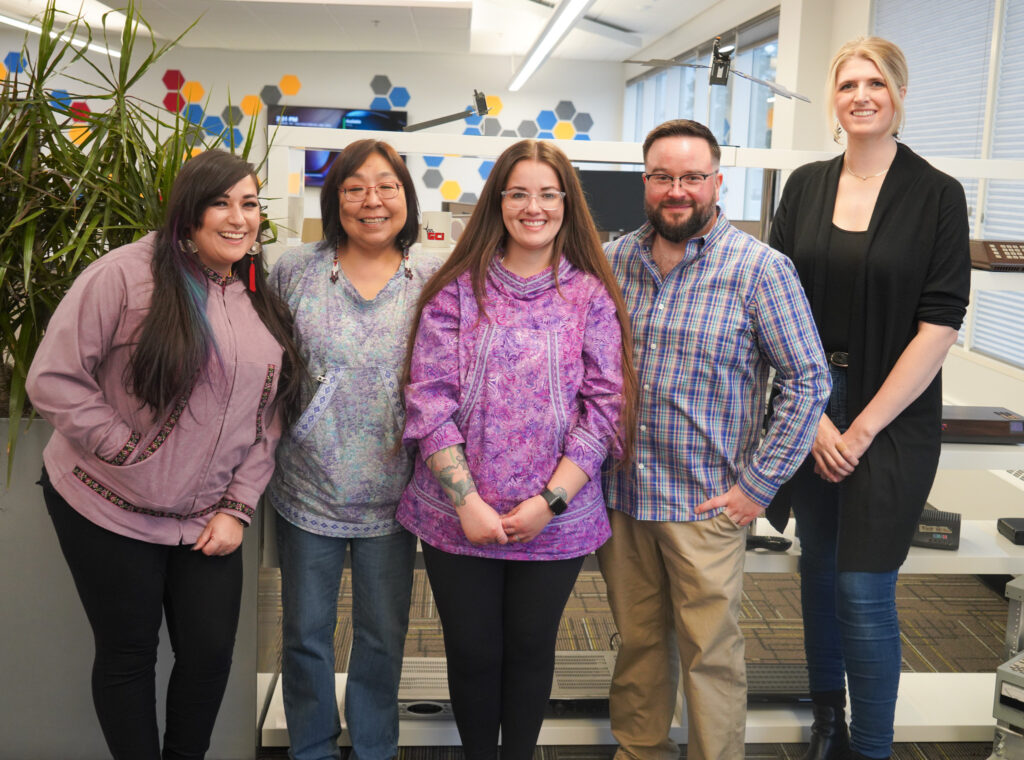 For Indigenous Peoples Day this year, the BRG put together a company-wide celebration. In ideating how to make the event stand out and have a real impact, the group decided to bring in Indigenous artists to set up tables to sell various types of art to the employees in attendance, host the King Island Dancers for a dance and song performance, and invite experienced storytellers to educate employees about the importance of culture. Employees also enjoyed culturally inspired food and drinks during the event.
BRG member Ellen Joseph shared a charming anecdote about how the idea for the event first came about. "Somebody said we should have lunch, and that's how it started."
From the initial idea to the logistical planning and preparation, member Crystal Jackson said, "We kept saying, 'Why not. Let's do something new.'"
GCI President and Chief Operating Officer Greg Chapados spoke to the importance of Diversity, Equity, and Inclusion efforts in the workplace and specifically at GCI. "The goal here is: One, we want to close the digital divide. But two, we want to make sure that the digital divide doesn't prevent rural Alaska from reaching out to the world."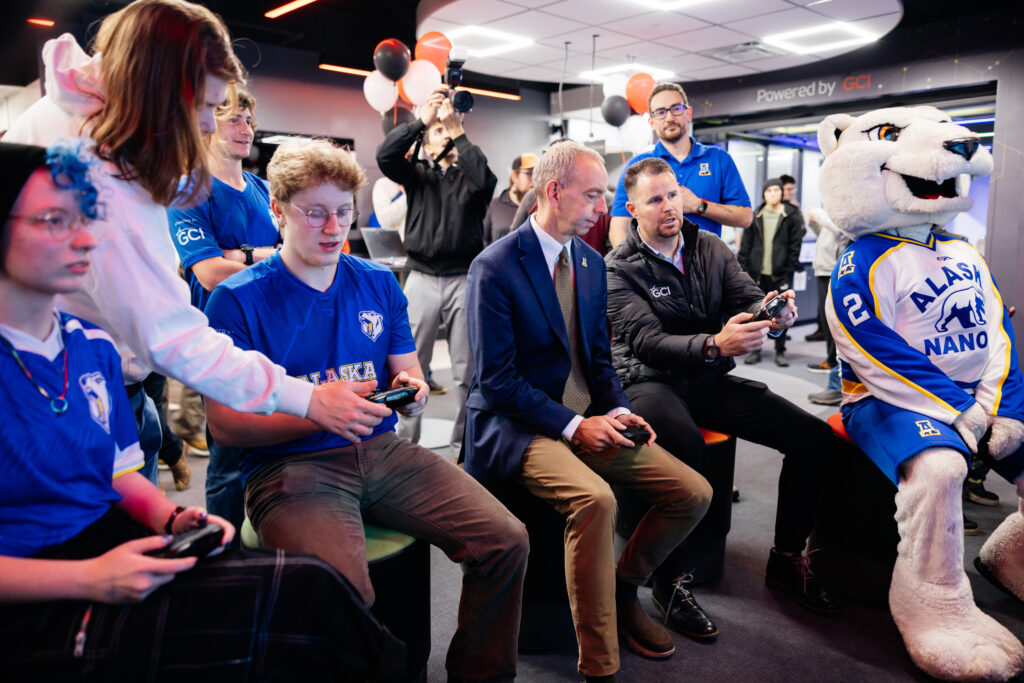 UAF Esports Teams get competitive edge
GCI Director of Rural Affairs Jen Nelson, who grew up in King Cove, led the storytelling panel. Other panelists included George Alexi, from Eek, who has been with GCI since 1986 and Dorothy Savage Joseph, from Holy Cross, mother to GCI employee Ellen Joseph. They all spoke about their experiences growing up in rural Alaska, subsistence, and what it means to pass on their culture to future generations.
Dorothy shared a heartwarming thanks to GCI as well as words of wisdom for how to interact with Indigenous people to close the panel. "As an elder, I'm so proud of GCI for doing this event for people, for educating people on our culture. I think it's important for everyone to understand about the native cultures and about the people. I say, treat everyone the same way, and talk to them like you do to everybody else, and things will be fine. Treat people how you want to be treated."
In reflecting on the success of the event, members shared more about the group and why the BRG and events like this are so important.
Sarah Stever, chair of the BRG, shared "We're in a distributed workforce world and meeting people is hard and one of the things our employees crave is networking opportunities and getting to know one another. Through the BRG, I've met more employees than I ever have, people who I would not typically work with or some that I have started working with now because of the BRG."
Regarding lessons learned, BRG vice chair Derrick Mells said, "The BRG is still new. We're actively learning what works and what doesn't." As they continue learning, Derrick hopes that GCI could serve as a model for other organizations, particularly those not inherently tied to Indigenous causes. He believes that GCI can set an example for other companies and inspire more diverse representation.
The BRG's discussions delve into the complexities of identity and cultural backgrounds, aiming to promote inclusivity and challenge traditional narratives. Crystal stressed the importance of decolonizing our interactions and changing the way we share stories and humanize ourselves at work. "Whatever your walk of life or whatever your lived experience is, it's important to talk about identities and cultural identities and what role culture plays on us today, no matter who you are."
Sarah says that the BRG is not just for Indigenous employees but for allies as well. "When you step up and help, you're taking that hardship off the Indigenous person who's trying to educate others. You're helping even if you're not the expert.
BRG member Andrea Witte, who has traveled extensively in rural Alaska as a non-Indigenous person, underscored the importance of education and community engagement in understanding and appreciating Indigenous cultures. She highlighted the role allies play in this mission. "Allies have a responsibility to educate others around them and continue to learn themselves and listen." The Indigenous Peoples Day celebration with the BRG is a shining example of their mission in action. Moving forward, the BRG hopes to foster more connections within GCI and the greater community around diversity, education, and awareness. We look forward to seeing how the BRG will continue to develop over the coming years.