Anchorage has the potential to become the hub of Arctic Innovation. This was one of the many themes from the Arctic Encounter Symposium earlier this month, where I was lucky enough to host industry representatives for a panel discussion titled Capital and Connectivity in the Arctic. For the first time in two years, we were able to gather in person to listen and engage in exciting conversations about the future of the Arctic.
The panel featured Ambassador Tiina Jortikka-Laitinen, the Ambassador for Arctic Issues (Economic), Ministry of Foreign Affairs (Finland); including Hugh Short, Co-Founder, Chairman & CEO, Pt Capital; Robert Gillam, Chief Executive and Chief Investment Officer, McKinley Management; Mads Qvist Frederiksen, Director of the Arctic Economic Council; and Dr. Tasha Reid Hippolyte, Deputy Assistant Secretary for Trade, U.S. Department of Homeland Security. We had a lively discussion about the crossover of technology, connectivity and capital in the Arctic.
The past two years have changed how the group looks at connectivity and technology, specifically in connecting our rural communities, bolstering economic growth, and working together with governments to expand access to connectivity across the region.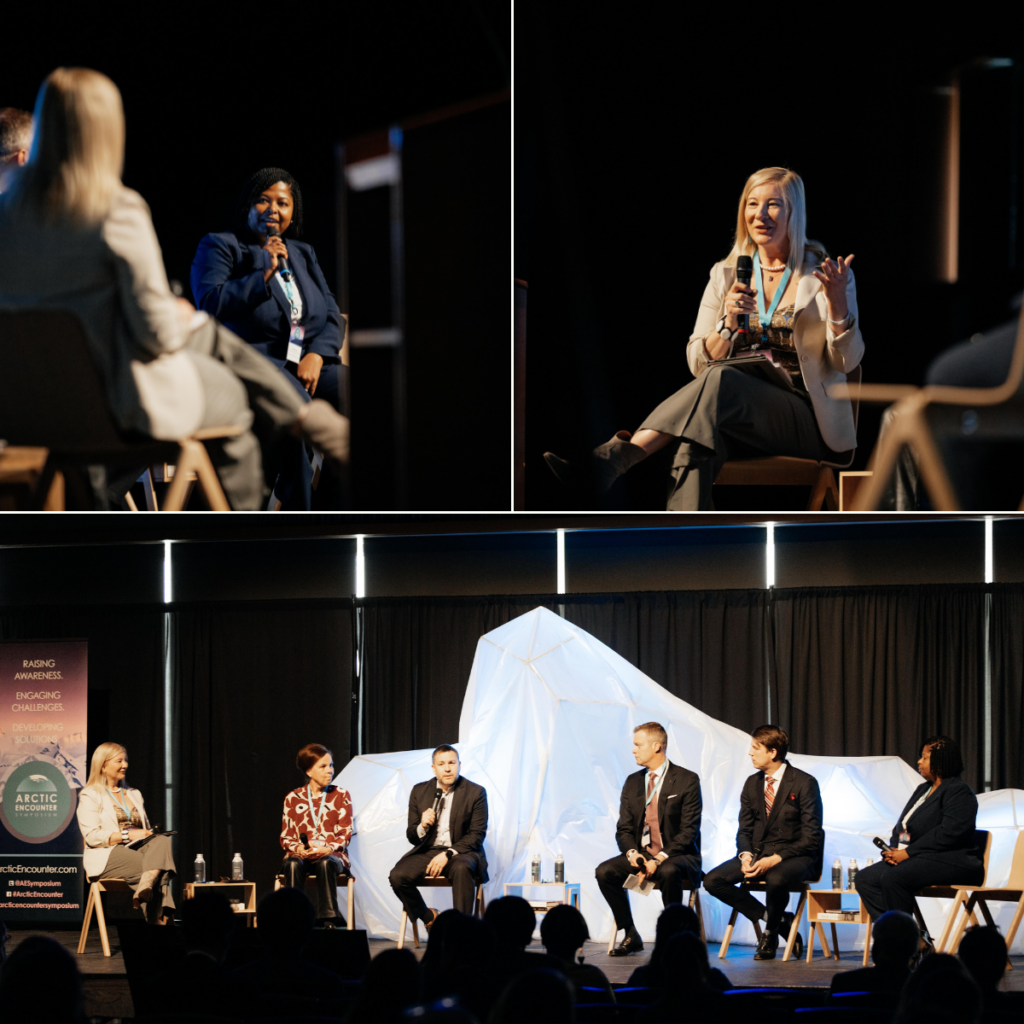 Delivering Connectivity
To attract investment and economic development, the Arctic must first establish connectivity. One of the major initiatives helping to enable that change in the U.S. is the Infrastructure and Jobs Act. Investing in connectivity will support our new way of life – the hybrid approach to work. Increased connectivity will allow more people to work for large companies while residing in a rural area or village.
Finland has done a great job of attracting talent back to its country with its high levels of connectivity throughout the country, allowing workers to live in rural areas and enjoy the wilderness. For Alaska, we must take the opportunity to support innovation through capital and connectivity and emulate what Finland has experienced since the pandemic.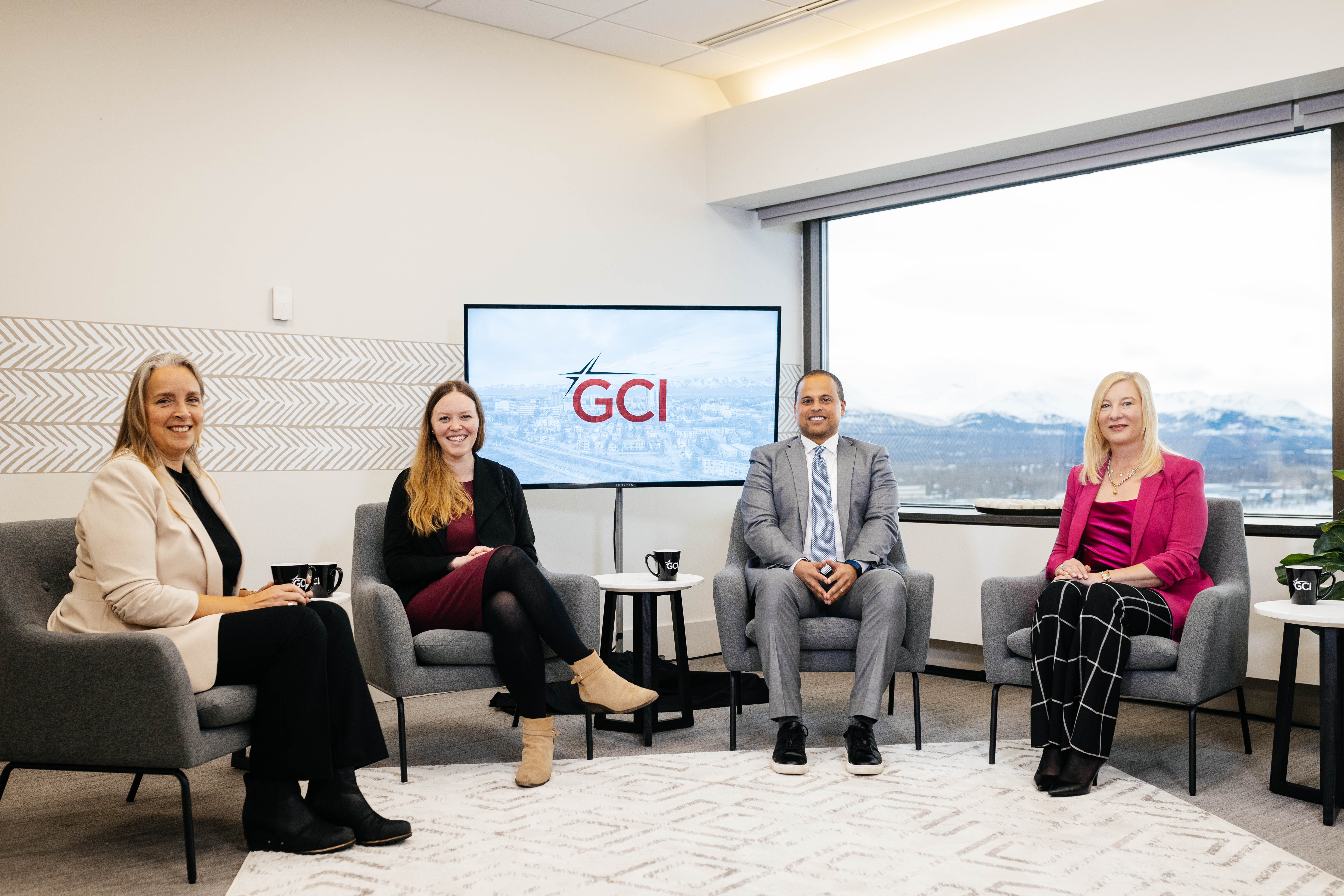 Investing in Infrastructure to Last for Decades
Providing Healthcare
While the pandemic changed the way we work, it also changed how we receive healthcare, specifically mental healthcare. Before Covid, mental health providers in remote villages were often someone you knew or were related to. This created a reluctance to seek mental healthcare and a lack of privacy among the rural populations. With the increase in access to connectivity, residents in rural communities can now be more comfortable speaking with doctors remotely, which has opened the opportunity to gain excellent mental healthcare from a practitioner anywhere.
Investing Locally
Alaska has several unique attributes that make for ideal investment opportunities, including natural resources, import and export locations, and infrastructure, but in order to secure the capital, we must invest in our own communities. For example, venture capital partners want to join projects they know have a local presence to manage and support the company during the entirety of the project. -. McKinley Management is investing in Peter Pan Seafoods, which has a significant location in King Cove. GCI will be bringing fiber to that community in 2024, and this will support communication from King Cove to Anchorage to improve operations and increase efficient communications for the project.
Working Together
Public-private partnerships continue to drive investment in the Arctic, but we need more to remain competitive on a global scale and spur more capital in the region. As the Arctic continues to change and open up, connectivity and growth are important aspects of protecting and advancing U.S. security and economic interests.
Engaging at the community level is also critical, including voicing and discussing local and tribal challenges to understand the circumstances that rural communities face to grow economically. When developing policies and addressing local challenges with local solutions; connectivity plays an essential role for governments to engage in two-way dialogue.
Continuing Conversations
Capital and connectivity are intertwined throughout our discussions. Capital follows connectivity and provides the economic opportunities that will sustain the Arctic into the future. Whether in broadband access, transportation infrastructure, or project finance, the Arctic region presents unique challenges and opportunities for building the necessary foundations of a globalized economy.