Frances DeBlare is one of GCI's trailblazing project managers working hard to close the digital divide in Alaska. She is currently running multiple projects, and her coworkers say she is innovative when it comes to figuring out how to get projects done in rural markets. Not only that, but she is team player, hard worker, very organized and is driven to keep on task and on schedule.
We recently sat down with Frances to get to know her a little better. Keep reading to learn what it takes to manage infrastructure projects in Alaska.
How long have you worked at GCI and what is your role?
I've been at GCI for three years. I'm a project manager in Network Services and I deal with a lot of wireless upgrades like LTE and 5G. It's an ever-changing, ever-evolving technology. That's what I love about it, there's always something newer, better, faster; and I get to help deliver that to Alaskans. It stays interesting!
How did you start working in telecommunications?
Telecom was a major transition from anything I've done before in my life. I spent 12 years in the military as a diesel mechanic, so most of my experience before GCI was diesel and power related.
Where I was before, I was at a point where progressing in my career meant moving out of state, and I didn't want to leave Alaska. I saw a position open at GCI, so I applied. There was a massive learning curve jumping over into telecom, but the team at GCI is so knowledgeable and always happy to share their experience to help others learn.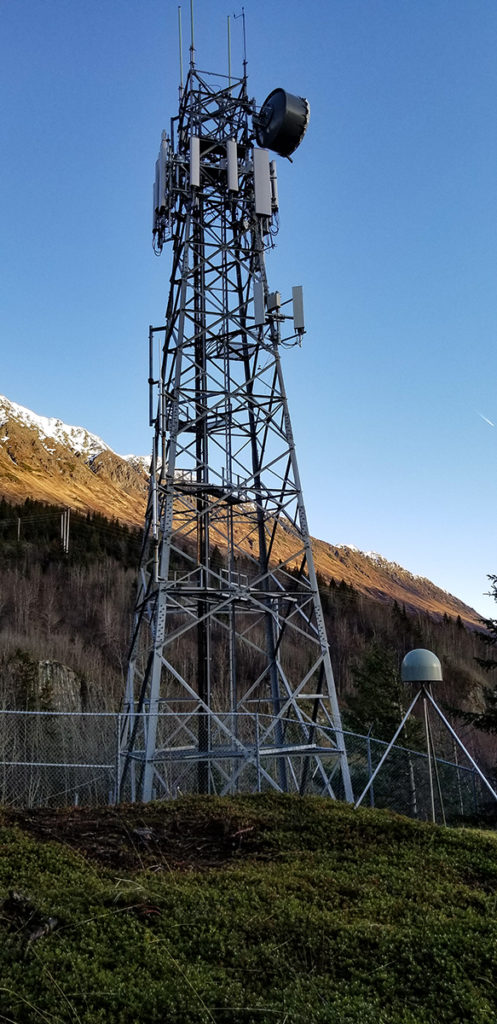 What does your average day look like?
We like to joke that project managers herd cats. I'm currently working on multiple projects. I'm working on projects that are delivering LTE to rural villages and I'm working on 5G urban deployments. Day to day I'm working with multiple engineers and team members that may or may not overlap, and some have higher priority projects that they are working on. So, it's about constant communication about what needs to get done, when can we get it done, and managing deliverables and expectations. Part of my role is also making sure leadership is informed on how we're progressing to make sure we're all on the same page and our projects are moving forward so we can keep connecting Alaska.
It's constant logistics, whether it's personnel time or coordinating physical materials, working with contractors, or making sure we have access when we need it to cell sites and facilities — it all boils down to communication and collaboration.
When you're working in more remote communities in Alaska, are logistical challenges more difficult?
Getting people and equipment, especially large, heavy equipment, out to rural places that you may or may not have easy access to, requires a lot of planning. You have to talk to local employees and contractors who are familiar with the area to find out who flies out there and what their capacities are. Sometimes we have a whole cell site worth of equipment, and a tower, and everything else that needs to be shipped for a project, we know it's not going to happen in a day. It's going to be multiple weeks of preparation.
Can you tell me more about the NushTel project you're working on?
Yes, this project is a capacity swap project with NushTel, which basically means we provide fiber out to Levelock and they provide microwave capacity from there to Dillingham; it's a significant increase to what was out there now. We took five sites in Dillingham that had UMTS, which is 3G, and we turned up LTE. We took four sites in rural villages near Dillingham, two of which we're finishing up this year, and we took them from 2G and brought it up to UMTS (faster voice and data) & LTE (faster internet, music, and audio) which is a massive improvement. The responses we've gotten from that has been great, our local stores are getting compliments and our contractors are reaching out to tell us how much the improvement has been.
Do you have any mentors at GCI?
My current supervisor, Todd. He has taught me a lot. And Rebecca Markley, just watching her leadership and the projects she's managed, learning from her experiences, especially her experience leading TERRA, has helped me on my projects now. What I've learned is that even though I am not an engineer, and I don't know everything, if I can pay attention and take good notes and ask a lot of questions, I can rely on the people who do have the right information and that collaboration helps us all be successful.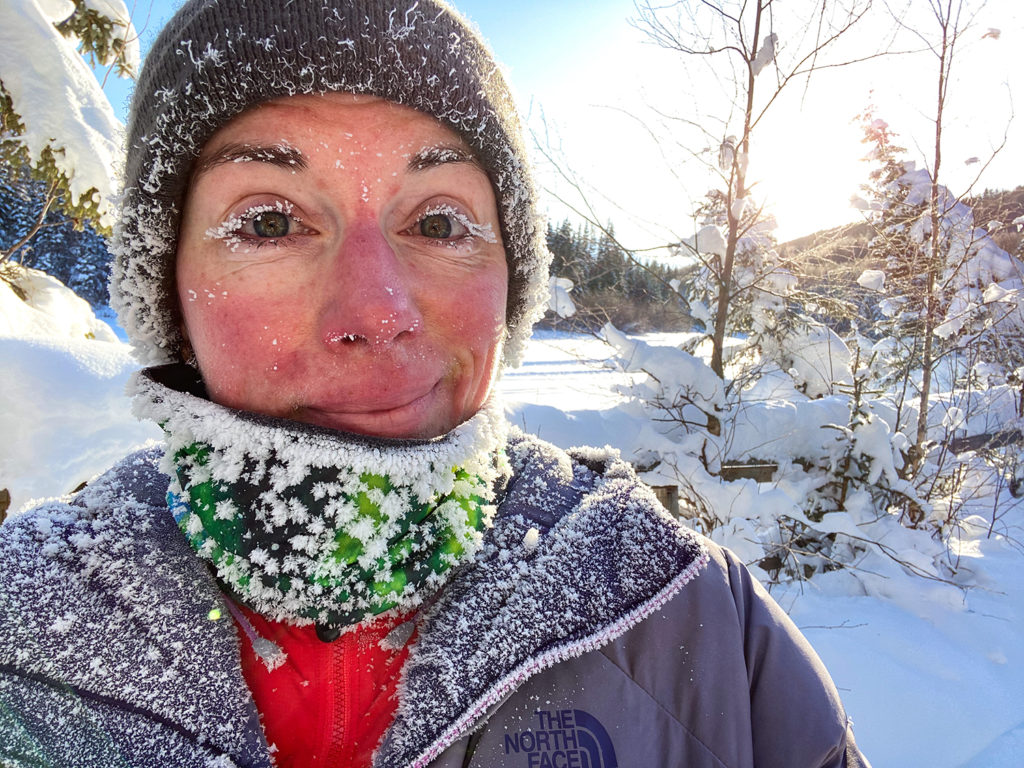 You are leading some major projects. Do you have any advice for other women interested in project management?
It's learning and dedication and not being afraid to not know something and not being afraid to ask questions. Make sure you continue to ask and learn and grow. Even on very simple projects, try to keep learning. And then communication and collaboration. To be successful you must understand how different people receive information and how you can give and get information.
As women, we tend to feel the pressure to put our jobs ahead of everything, even family or kids, our own health, and that if we don't, we will never succeed and will never be equals to our male counterparts or possibly be looked down on for an advancement opportunity because of domestic distractions. I have been fortunate for most of my working life to have had good supervisors and managers that recognized my worth and abilities and have helped me propel my career to where I am now, but I know others have not been as lucky. GCI has been by far the best company I have worked for in that respect. Do not be afraid to have a life and take your time off when you need it, go on vacation. I set firm work/life balance expectations and encourage my teams to do the same. We work to live and what is life in Alaska if not outdoors?
When you're making these upgrades, you're helping close the digital divide. Can you talk about that?
My projects are just that. It gives people the ability to send a text message when they're riding in a car on the Richardson or Parks Highway. It's making everything more accessible. It's making being in rural Alaska more accessible, and safer.
Tell us more about you!
I'm originally from Silicon Valley, California. I joined the military as soon as I turned 18 and when I left the military in 2014, I moved to Anchorage. I was stationed here once, and I just love Alaska. I love the outdoors, I'm huge into backpacking and I mountain bike constantly. I have three dogs, a wife and a son and we all love getting out and exploring. I enjoy working for GCI. It's a diverse workplace, it's extremely supportive and the leadership team is great at talking to employees about interests and career goals and recognizing merit. It's a great place to work.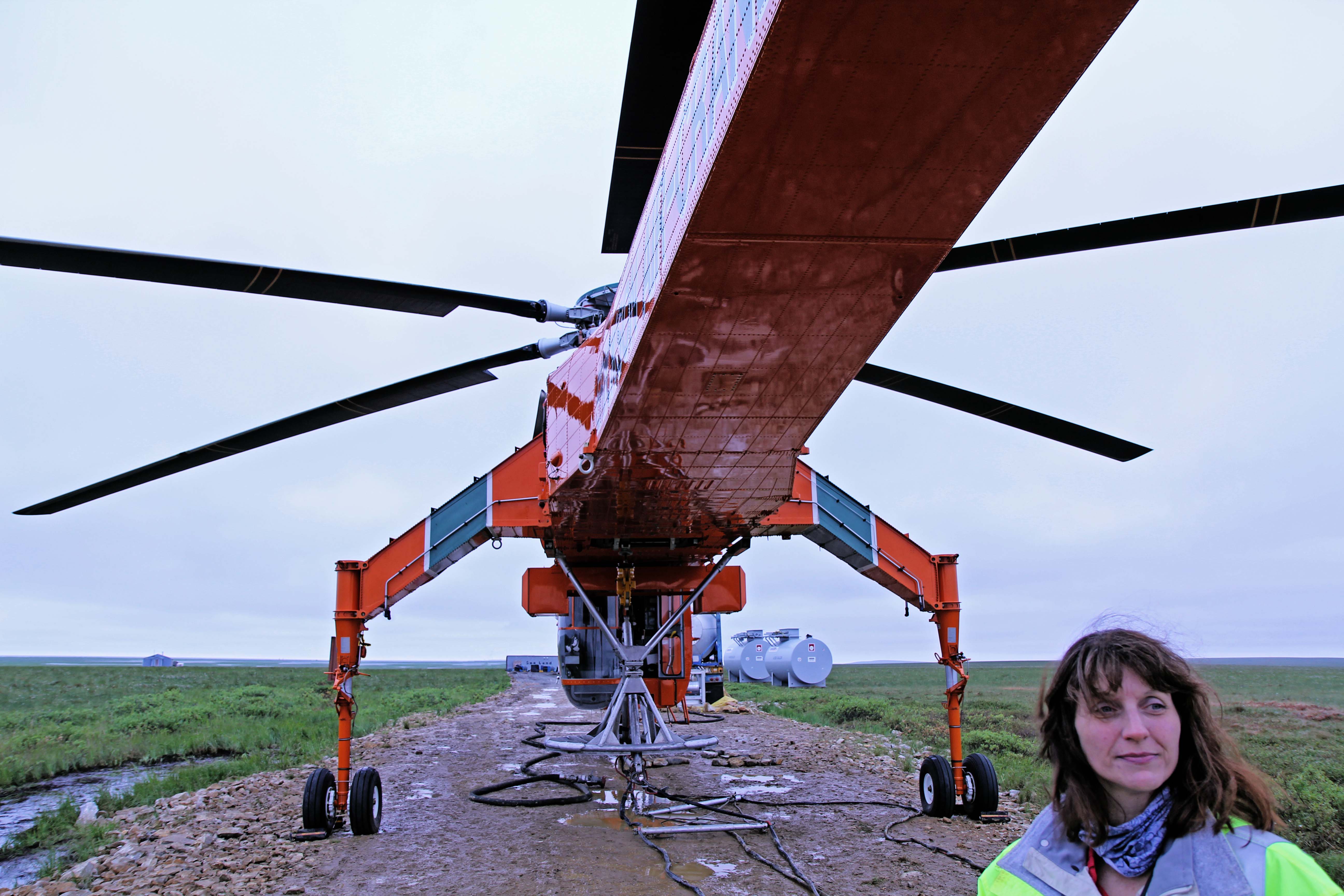 GCI's Rebecca Markley leads team building 800-mile subsea fiber project