It's been nearly a year since the start of the pandemic. Most of us have settled nicely into our routines of a relaxed dress code, lunch at home and no commute, while others long for whiteboards and water cooler talk. With a COVID-19 vaccine currently being distributed across Alaska and a new administration focused on eradicating the virus, many businesses are starting to consider what a return to traditional work might look like.
But before you dust off your business attire, gas up your car and dig up your office keys, there are many factors organizations must consider when crafting their return-to-work plans.
Work Environments
Will your business go back to all in-person work, stay fully virtual, or land somewhere in-between? It's a complicated question that is unique for each business. Many Alaskans have adapted to long-term remote work, so transitioning back to in-person may be more challenging. Employees have enjoyed the flexibility of working remotely during the pandemic, so business owners will need to consider what flexibility or new perks to offer (if any) when bringing employees back.
Some industries have pleasantly discovered that their employees were just as productive, if not more so, working remotely and may be contemplating permanent work-from-home plans to reduce the cost of expenses like office space. While others have made do with remote operations, but are predicated on in-person interaction with customers. While several employers in certain industries have made it the rule to work from home indefinitely, it makes it harder for those employers who want to return to the offices to compete for the workers who want the ultimate flexibility.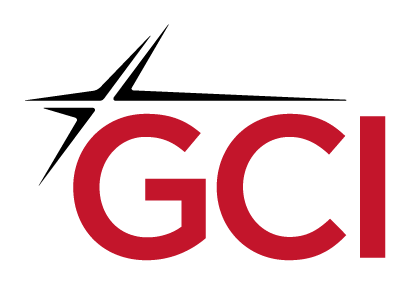 Will you join us at our upcoming webinar?
Vaccine & Health Protocols
Two vaccines are being distributed currently and a third is closely behind. According to a New York Times article, Alaska is ahead of the country in getting folks vaccinated with 11.1% having had at least one shot as of January 26th. Due to the different stages of who is eligible to be vaccinated, employees are likely to get vaccinated at different times in the same workgroup, meaning it could be months before the entire staff is vaccinated.
Additionally, companies may be considering the impact of a mandatory vaccination policy or incentives to employees to encourage getting vaccinated with additional paid time off or gift cards. Regardless of vaccination status, any business considering in-person operations will likely need to navigate continued health screening and sanitation practices to prevent the spread of COVID-19 as outlined by the CDC.
Security Management
Last year, I hosted a webinar on security management challenges to consider with a remote workforce. Cybersecurity continues to be a big concern for businesses and as employees return to work or adopt a hybrid model, organizations will need to consider things like home WiFi, virtual private networks, teleconferencing software and ransomware and phishing attacks as part of their standard security management and continued cybersecurity training program.
I'll be hosting a webinar on February 18 at 12 PM (AKST) with Alaska business leaders from a variety of industries to discuss what they are considering as Alaska starts to open up. While there are still many questions, we can expect some changes from our new work style to stay and others to go out the window post-COVID.
Brad Spees, Vice President and Operating Group Manager of GCI Business
Brigham McCown, President, Alyeska Pipeline Service Company
Geoff Lundfelt, President and CEO, Alaska USA
Debbi Miller, Operations Manager, TDL Staffing
You can register here: https://zoom.us/webinar/register/1216117064011/WN_1VPMOuGlT5KaZVqFL8afcg