Modern healthcare has some of the highest stakes of any industry on the planet. In few sectors does the life or death of a customer depend so directly on the quality of services provided and the technology supporting those services. It stands to reason, then, that healthcare providers would require the highest availability telecommunications of any industry. That means deploying Wide Area Networks (WAN) and Internet connectivity with redundancy, resiliency, and high availability in mind.
High availability is even more important now, with the rise of medical software, cloud solutions, and connected devices. Electronic health records (EHRs), teleradiology and remote imaging, telepharmacy, wearable devices, and other modern solutions all require connectivity. Without it, healthcare practitioners cannot save lives or do their jobs effectively. Healthcare providers today are working with telecommunications carriers to ensure they have the high availability services needed to deliver exceptional care.
In this blog series, we will explore how to protect the availability of critical healthcare services, design networks for healthcare providers, integrate telehealth services into a solution suite, and address unique use cases for network technologies supporting healthcare services.
How Telecommunications Carriers Can Help Healthcare Providers
Telecommunications carriers need to understand what network characteristics are most critical when supporting modern healthcare. When designing a healthcare network, engineers should focus on the following characteristics:
Service Availability: This is the most critical of all the performance characteristics because it directly correlates to the uptime experienced by health organizations. Today, uptime is often expected to be 99.95% or greater. To achieve this, downtime needs to be minimized by carefully planning network upgrades during off hours, when outages would have the least impact. Network engineers designing for high availability need to focus on the entire network from end to end, reduce single points of failure, and take into account the reliability of all deployed equipment. In a future blog, we will dive into the technical aspects of designing for high availability.
Redundancy: One can build on service availability by designing for redundancy. If a primary service goes down, even for a few minutes, health organizations need failover options available. For example, if a terrestrial fiber connection experiences an outage, a backup satellite service can provide coverage while technicians work to get the primary service restored. This additional layer of reliability will take a solution to the next level and provide even greater protections for critical healthcare services in the community.
Diversity: Enhancing service availability and redundancy with diversity is the gold standard. All three elements are important, but the third must be included to achieve the highest levels of reliability. It requires the use of multiple transport technologies or pathways to accomplish a greater level of network protection. For example, two redundant services running in the same conduit along a road could result in a construction crew accidentally causing a total outage by cutting a fiber line. This can be avoided by contracting multiple services that differ in transport technology, physical path and/or operating carrier. Each type of diversity provides benefits that can make the services complementary to each other and increase availability to a particular facility. This will ensure that, in the event of a catastrophic failure on one path, backup services will always be available.
Power Infrastructure: An oft overlooked element of network performance is the ready availability of power. For healthcare providers, a power outage could mean the inability to use life-saving equipment. To mitigate that risk, many healthcare facilities today have deployed or are installing on-premises battery backups and generators for network equipment. In some cases, healthcare providers are deploying on-site satellite equipment that relies on the healthcare provider's power supply to maintain connectivity, removing any reliance on local power and other facilities.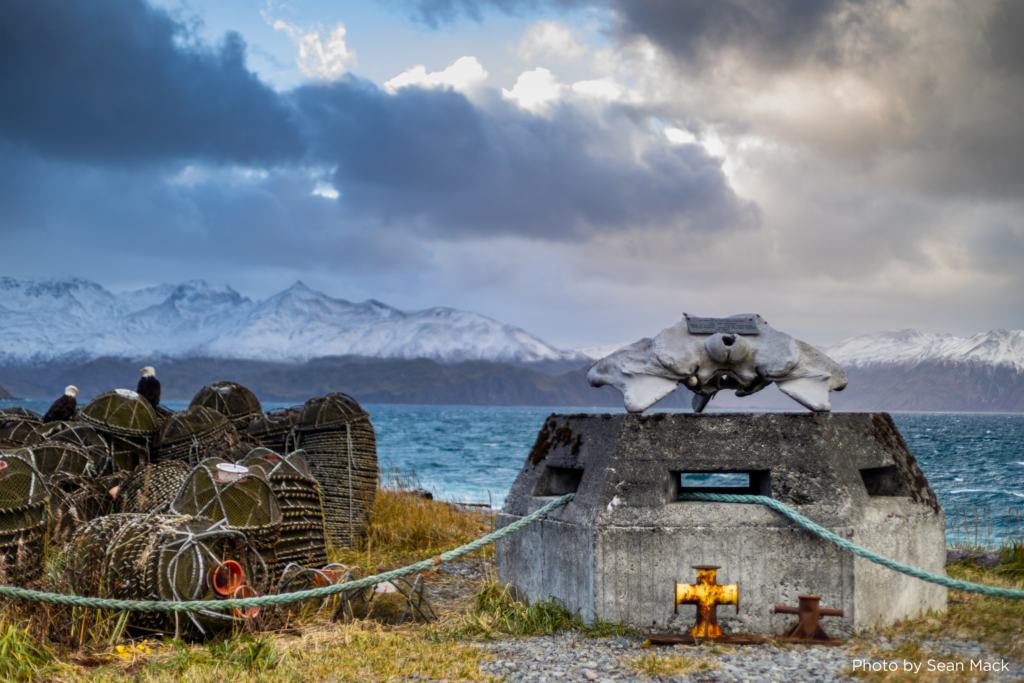 When connecting communities to urban-level speeds, a respect of Alaska Native people and cultures comes first
Challenges in Delivering Healthcare Networks
Today, significant challenges exist to creating highly available, redundant and resilient networks for healthcare providers. These include:
Region-by-region differences in middle-mile and last-mile technologies: This can limit a carrier's ability to deliver services to specific communities, especially where they do not own the infrastructure.
High cost of building in new remote regions: This often delays the construction of desired network infrastructure until capital is available. Funding from the Rural Health Care (RHC) Program or grant programs such as USDA Rural Utilities Service (RUS) grants can help offset these costs for healthcare providers and telecommunications carriers.
Lack of Planning: Healthcare providers should have a plan that dictates the backup power and connectivity sources available in an emergency. Their carriers should actively work with them to maintain and improve upon backup network services so that hospitals and clinics always have the power and connectivity they need.
By planning ahead and working together where appropriate, healthcare providers and carriers can overcome these challenges and ensure the availability of critical services.
New Developments on the Horizon
Looking forward, there are many promising changes coming that could impact delivery of highly available telecommunications to rural healthcare providers. Examples include deployment of low Earth orbit (LEO) satellite networks and the further development of fiber and microwave facilities in rural areas. With these new developments and stronger partnerships between carriers and healthcare providers, we can ensure that all patients receive high quality, culturally relevant care — no matter where they live.
This is the first post in a series about modern healthcare and its intersections with connectivity. Keep an eye out for future posts about network design, telehealth, advances in remote imaging technology, and more.