Over the past two years, GCI has been working with single-minded focus to launch 5G service for our Anchorage customers. Since launching Alaska's first true 5G service in April, our team has rolled out 5G to sites across the city making Anchorage the nation's northernmost 5G community. It's a major milestone for our company and for connectivity in Alaska. To celebrate, we want to recognize another Alaska trailblazer—and we need your help.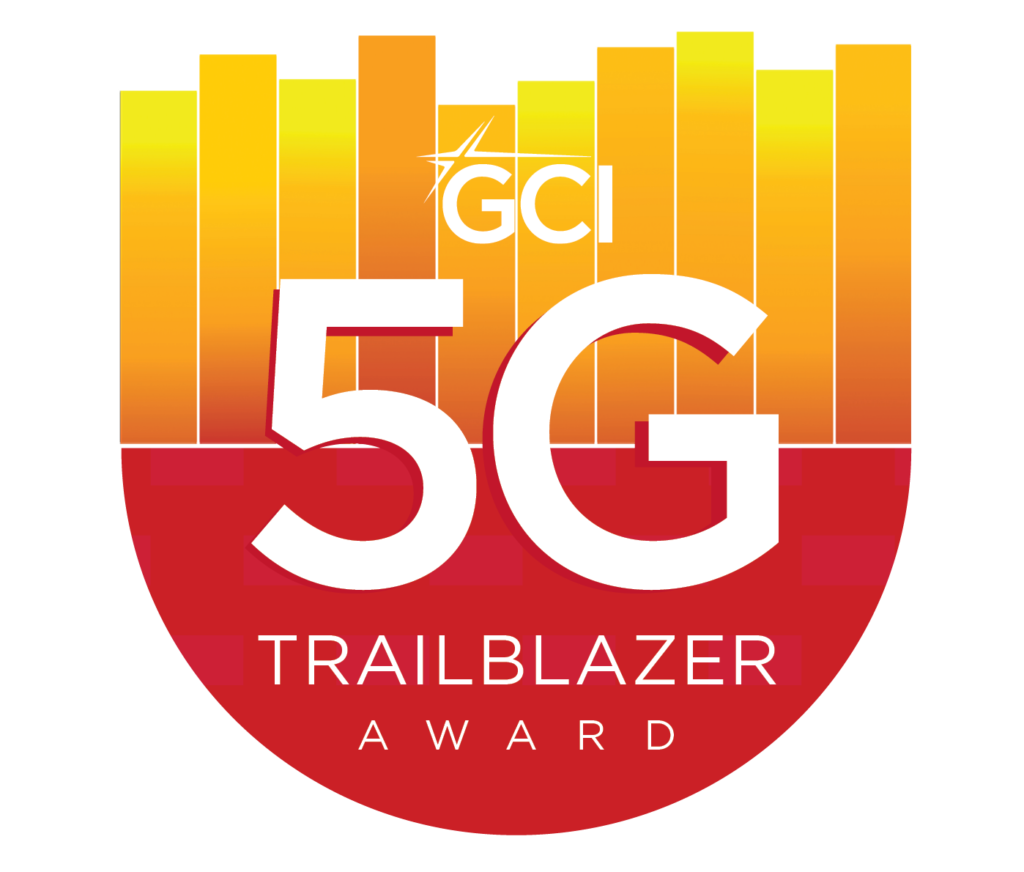 To honor the 5G milestone, GCI will award $10,000 in cash to one local resident who embodies GCI's trailblazing spirit by making Anchorage a stronger, better and more connected community.
The GCI 5G Trailblazer Award was developed in partnership with the Municipality of Anchorage and will be funded by GCI. The recipient will receive a 5G phone and one year of service from GCI. In addition to the individual cash award, the winner will be able to direct $10,000 to the Anchorage nonprofit of their choice.
Anchorage is filled with creative, community-minded individuals who have, over the years, championed projects and grassroots efforts that improve our quality of life and make people feel more connected. We worked with the Municipality to create that 5G Trailblazer Award to recognize the efforts of these motivated and often selfless folks who are the heart of our community. Please help us find the Anchorage resident who embodies the GCI trailblazer spirit by completing the nomination form linked below and submitting it to trailblazeraward@gci.com September 21, 2020 at 5 p.m.
COMMITMENT TO COMMUNITY — THE TRAILBLAZER SPIRIT
The individual should be able to demonstrate their commitment to the community by one or more of the following:
Creating events, forums or environments that bring people together
Growing connections and relationships in the community, especially among neighbors and neighborhoods
Helping Alaskans in need either by individual acts of kindness or by creating programs or campaigns to help vulnerable populations
Growing, protecting or reviving community green spaces or communal areas to help give city residents a place to gather, connect and celebrate
Protecting, fostering or promoting Anchorage's unique culture and the culture of the people who call Anchorage home
Preserving and raising awareness about Anchorage history and historical sites
Increasing community spaces and opportunities for sports and the arts
Helping promote Anchorage as a welcoming place for individuals, families and businesses
Developing projects, facilities or programs that make the community more connected
NOMINATION CRITERIA
Individuals must live in the Municipality of Anchorage
Community members may nominate up to three individuals for the award
Individuals may nominate themselves
GCI employees and contractors and their immediate family members may submit a nomination of another individual but are not eligible to win.
NOMINATION NARRATIVE
To nominate an individual, download and fill out the PDF nomination form linked here and submit the form to trailblazeraward@gci.com.
Explain how or why this individual embodies the 5G Trailblazer Spirit. (up to 250 words)
Using the Commitment to Community list as a reference, describe actions or leadership that demonstrates the individual's commitment to the community. Describe of the problems or issues that the individual solved through those actions. Include a description of any obstacles or challenges the nominee has faced and overcome. (up to 500 words)
Any additional information pertaining to the criteria that the nominator would like to provide. (up to 100 words)
REFERENCES
Please provide the names of two references and their phone numbers and email addresses. Individuals provided as references should have a knowledge of the nominee and their accomplishments as they pertain to the award criteria.
In addition, the nominator will provide the following:
Nominator's name
Nominator's contact information
Nominee's name
Nominee's email address
Nominee's phone number
Nominee's company and position/title (if any)
NOMINATION DEADLINE
Nominations must be received by 5 p.m. of September 21, 2020.  Nominations must include all of the above information or the nomination may not be considered by the committee. A downloadable nomination form can be found here. Completed nomination forms must be submitted to trailblazeraward@gci.com.
REVIEW PROCESS
Nominations will be reviewed by a committee of GCI employees from the GCI 5G Team and from the corporate philanthropy program. Nominees will be judged on:
Ability to bring people and groups together to make "connections"
Scale of the impact made on community
Longevity of the impact on the community
Individual's level of engagement and commitment
Individual's demonstration of perseverance
The committee will select the winner and announce the award by the end of September. Winner will be selected at the sole discretion of the committee.
If you have any questions regarding the GCI 5G Trailblazer Award, please email trailblazeraward@gci.com.
Eligibility requirements and other important details: Employees and contractors of GCI, and the immediate family members of such employees and contractors, are not eligible to win. Award available to individuals who have a physical address in the Municipality of Anchorage and are 18 years of age or older as of September 21, 2020. Winner will receive a $10,000 payment by check or direct deposit. Winner must provide GCI with a completed W9 form in order to receive award payment. Winner is responsible for all taxes associated with the individual award payment. Non-profit selected by the winner to receive the $10,000 donation must be consistent with GCI's giving guidelines, and is subject to GCI's sole approval. Donation to non-profit will be made by GCI. GCI will inform the winner of GCI's giving guidelines, or offer the winner a list of eligible charities to select from. Winner will be notified by contact information provided along with the application. If a winner selected by the committee cannot be reached, does not wish to be considered for or receive this award, or is determined not to be eligible for the award for any reason, GCI has the discretion to decline to make the award or to select a new winner from the pool of nominees.
If the winner wishes, they may donate their $10,000 individual award to an Anchorage-area nonprofit of their choice, subject to the limitations described above, resulting in a total $20,000 donation to the nonprofit.