This month, we commemorate National Disability Independence Day, an important milestone in celebrating the passage of the Americans with Disabilities Act (ADA). Over the past century, significant progress has been made in accommodating and understanding individuals with disabilities. There is also more that we can do to keep moving forward. In an interview with GCI employee Teresa Gleason, who was born with spina bifida, we gained insight into the significance of individualized accommodations and understanding in the workplace and the pivotal role of inclusivity and accessibility.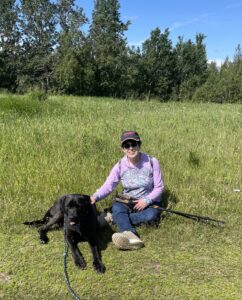 When Tess started her career more than 20 years ago, disability parking spaces and access to the building were the accommodations. She noted that parking spaces, while essential for many, often do not fully address the needs of all individuals with disabilities. Every challenge that comes with a disability deserves recognition and an effort for accommodation. Creating an inclusive workplace means understanding that disabilities are not always visible and that everyone's experience is unique.
Tess says reasonable accommodation for her can simply mean having time for appointments or unexpected situations. The ADA defines various reasonable accommodations for the workplace, which include:
Providing or modifying equipment or devices.
Job restructuring.
Part-time or modified work schedules.
Reassignment to a vacant position.
Adjusting or modifying examinations, training materials, or policies.
Providing readers and interpreters.
Making the workplace readily accessible to and usable by people with disabilities.
The employee, their healthcare provider, their manager, and HR works together to engage in the interactive process to consider accommodation requests. By doing this, employers support an inclusive environment that values and reinforces the diverse needs of their employees.
When we asked Tess what employers or coworkers can do to help individuals with disabilities, she said it comes down to dialogue. Workplaces, employers, and colleagues can all ask the hard questions. She cautions against assuming what is going on or what someone needs. She says the best thing to do is ask people what they need and really think about how you can help every individual succeed.
Some more tips from Tess:
Start a conversation and ask questions.
Listen to understand.
Do what you can to accommodate. If a specific accommodation is not an option, try to find another solution. Sometimes solutions need to be creative.
According to Tess, remote work can be a double-edged sword for people with disabilities. For her, the option to work from home has been empowering, eliminating the challenges associated with commuting and managing her disability in a stressful environment. However, she also discussed the potential risk of isolation that remote work can impose, leading to adverse effects on mental health.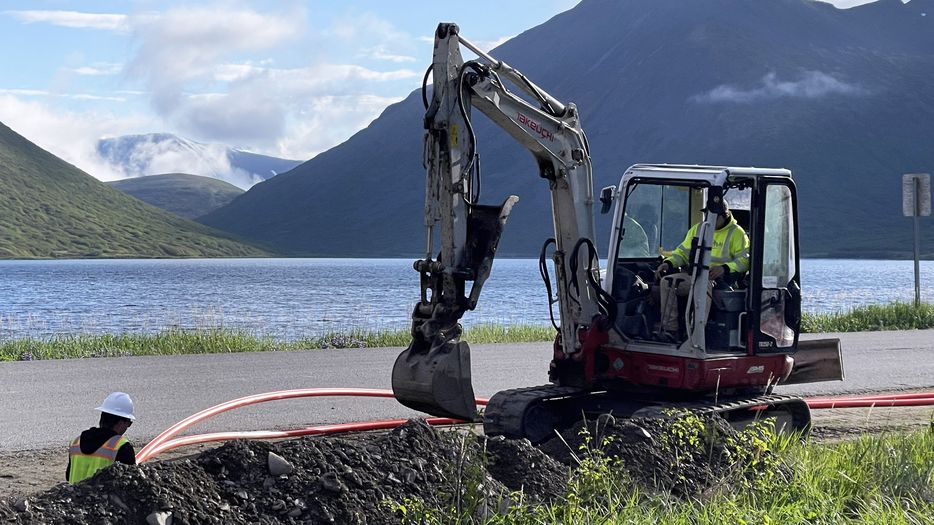 Schools, clinics connected to GCI fiber in three more Aleutians Fiber Project communities
"There has to be a middle ground," stresses Tess. "Remote work is just one example of how accommodations are never one-size-fits-all. It works for me because I have lots of touch points with my team, for others it might be different."
The conversation also addressed misconceptions and stereotypes about individuals with disabilities. Treating people with disabilities as equals means recognizing their unique abilities and not making assumptions. "Approach that person as a person, not their disability" Tess says. "By saying 'a person with a disability' rather than 'a disabled person,' we affirm their identity and humanity, recognizing their individuality beyond physical or cognitive differences."
Over the past several years, GCI has demonstrated a heightened commitment to inclusivity and accessibility. The company' Diversity, Equity, and Inclusion group is dedicated to continuing improvement of accessibility to those with disabilities. Tess has been working with the group to explore ideas and options for creating meaningful connections between individuals with disabilities and with allies.
As we commemorate National Disability Independence Day, Tess emphasizes the significance of moving beyond acknowledgment for a single day. To further nurture inclusivity, Tess says workplaces can proactively initiate the formation of inclusive groups and host events that break down barriers faced by individuals with disabilities. By actively embracing diversity, companies can enrich their culture and ensure all employees feel valued, empowered, and appreciated for their unique contributions.
Tess' life, including her career at GCI, is a testament to the possibility of success for those with disabilities. She says, "I never let anything stop me. From adaptive skiing in high school, hiking mountains, graduating college with a four-year degree, to owning my own home and living independently. You can be successful in both life and career. You can have a career of 24 years."
National Disability Independence Day stands as a reminder that disability should not be a barrier but a diverse dimension of human experience. Moving forward, it is important to maintain a continued focus on advocating for equality and understanding, acknowledging that everyone's journey is unique and that collective efforts can lead us toward a more inclusive and diverse workforce.
Tess' advice to others with disabilities, "Don't let the world tell you what you're capable of. Get out there and show the world what you're capable of. And don't be afraid to ask for what you need to be successful."