This year marks the 32nd anniversary of the Americans with Disabilities Act (ADA). Signed on July 26, 1990, the ADA helps remove barriers for those with disabilities and provides laws that prohibit discrimination. The CDC reports that approximately 1 in 4 adults in the United States has a disability. Given the odds, if you don't identify as having a disability – you have friends, family, or coworkers who do. Many disabilities are invisible, so you might not be immediately aware of the needs of those around you.
Anyone can be an ally for those with disabilities. It's easy for you to have a positive impact on people around you, and work is a great place to start. As you plan presentations, work on spreadsheets, and facilitate meetings in person or virtually, here are some ways you can make a difference in your next meeting to make them more inclusive and accessible:
Creating an inclusive environment for everyone
As the facilitator of the meeting, you are setting the tone for the room. Formalize check-ins to help reinforce that everyone is there because you value their input. To start the meeting, ask each person for an update on their work or how they are doing in their personal lives. Encourage people to give a verbal description of themselves while checking in for those that may be visually impaired. A check in for your meeting may be, "A highlight of my week has been …" or "This week I have gratitude for …"
Language matters and sets the tone for everyone in the room – whether that's virtual or in a physical space. Practice person-first language. For example, instead of saying "Lucy is wheelchair-bound," say: "Lucy uses a wheelchair." If you're unsure of how to appropriately address an individual, ask them.
Help participants feel comfortable sharing different perspectives. As the facilitator, you can encourage opposing ideas by making it clear that alternative views are valued. One way you can help create this type of environment is to try and get three or more points of view on an issue.
Use images that reflect the diversity of your workplace, community, and customers. When you create presentations be especially mindful to select images that show differences. Challenge yourself to find images that show diversity in race, gender, age, ability, physical size, and cultural background. And be sure to include alt descriptions when you use these images.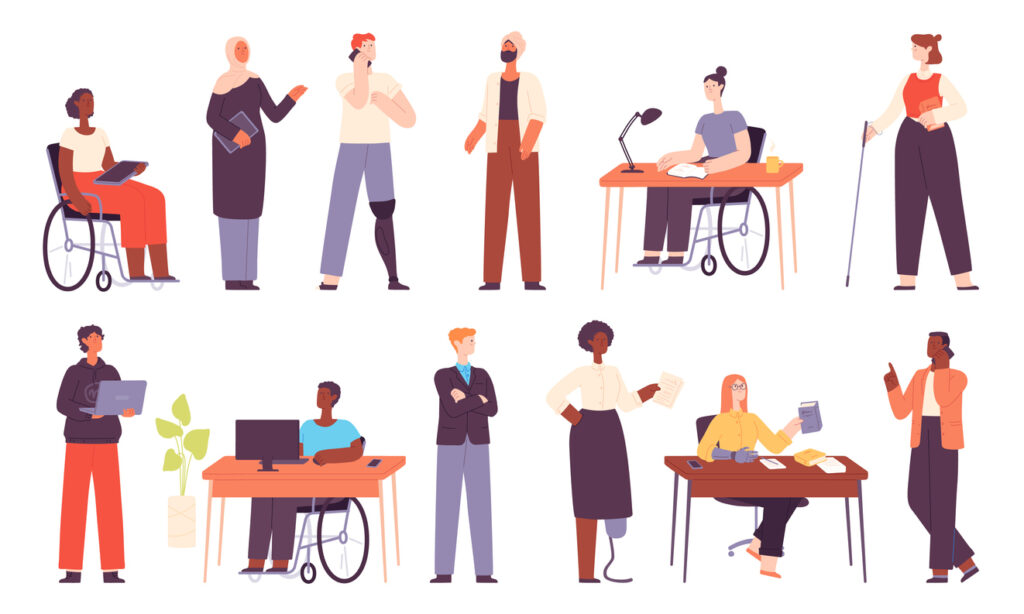 Make meeting accessible for everyone
Meetings aren't inclusive if everyone in the room can't participate. When you send out the invite, make sure invitees know they can request accommodations to help meet their needs. When someone requests accommodations, check in with them to learn how best you can assist.
When you're planning meetings make sure that your space, materials, and conversations are easy for everyone to use. The result is that your coworkers and partners with disabilities will not be excluded from participating or understanding the information shared. Some things to consider include:
Visual impairment and blindness
Hearing loss and deafness
Mobility disabilities, which make getting around more difficult
Let's break these down into some easy, actionable, tips and tricks to help everyone participate fully in work meetings.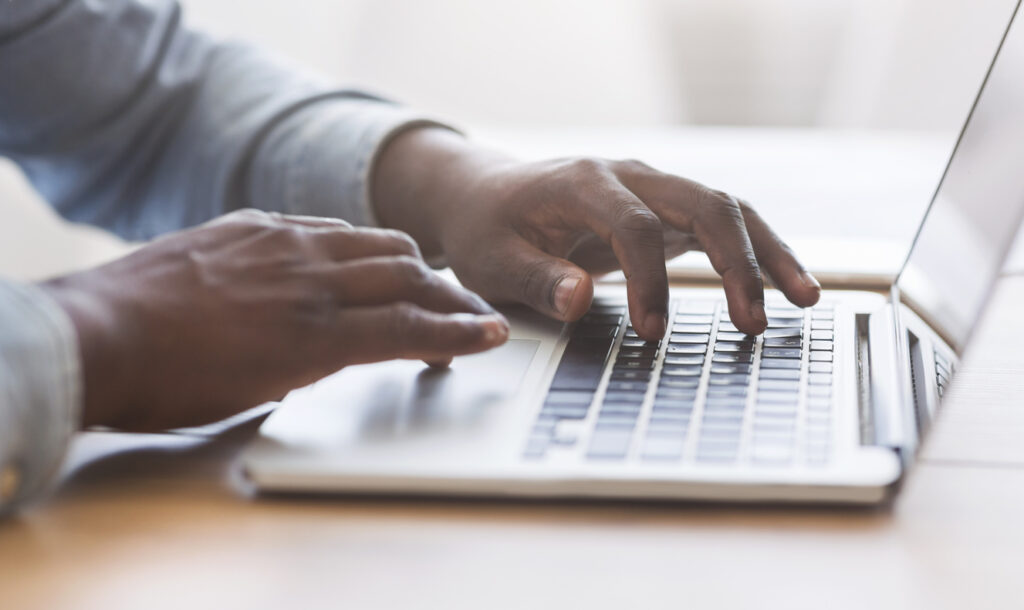 GCI named Alaska's fastest ISP for 7th consecutive year
Accessible presentation materials and data collection
Use a large font size (minimum 18 points)
Use high-contrast colors
Provide alternative text descriptions for all images, pictures, graphics, tables, and so on
Verbally describe the important graphics in your presentation
Check that survey and feedback software is fully accessible. If you're unsure, contact the system owner and ask if the software is compliant.
Accessible speaking and audio
Face the person you are speaking with
Speak clearly, at a moderate pace and volume, and give the other person ample time to respond
Add closed captions or subtitles to videos and provide transcripts for audio
Accessible spaces
Provide plenty of space in your meeting room to make sure people with mobility devices such as canes and wheelchairs can move through the room as needed
Offer accessible seating locations that are closer to the door
Consider half-round seating so all participants face the direction of the speaker
Welcome service dogs. Make sure your facility manager and coworkers know that the Americans With Disabilities Act (ADA) specifically allows service animals to enter buildings and remain with their owners.
Accessible spaces start outside the meeting room – don't park in accessible spaces if you don't have a permit, even if you will only use the space for a short time
A final tip: Share this post with your team! When we all work together and with intention, we can make the workplace more accessible and productive for everyone.
If you and your team would like to learn more – and there's plenty more to learn! – use this resource of accommodations to make meetings compliant with the ADA. The guide is titled Accessible Information Exchange: Meeting on a Level Playing Field and was released by the Civil Rights Division of the U.S. Department of Justice.