As recently as a few decades ago, schools and teachers across the United States would never have imagined having access to the digital education tools that exist today. In rural Alaska, tools like online learning management systems (LMSs) and video conferencing for distance education classes are more accessible than ever. GCI's Aleutians fiber project will soon expand terrestrial connectivity to some of the most remote regions of the country. With the access to connectivity, however, comes the need to maintain the network and ensure availability of high-speed service.
To that end, GCI has developed a rural support framework that enables school districts to rely on consistent service. This framework is built on the understanding that, in a state as vast and rugged as Alaska, timely support is in-region support. Our technicians live and work all across the state, not just in Anchorage. Our rural agents (also known as regional technicians) operate out of regional hubs like Bethel and Kotzebue, as well as in communities across the state. Hub communities also house spare equipment and parts for faster troubleshooting and maintenance.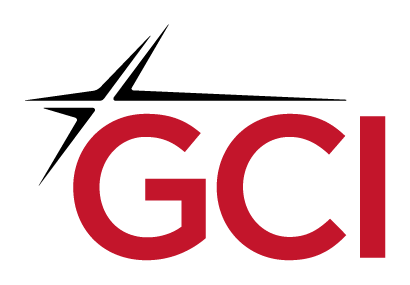 Will you join us at our upcoming webinar?
The Right Support for Your Issue
At GCI, we understand that our education customers need customized support that meets their unique needs. Our Education Help Desk, led by Kevin Fradley, is trained to respond to technical issues impacting complex education networks. Built-in escalation processes enable our team to efficiently prioritize help tickets and respond to issues quickly. Our rural support framework also enables us to leverage forward-deployed technicians and equipment. Depending on the nature of the issue, GCI is prepared to:
Ship replacement equipment from Anchorage or regional hub communities on next-available flights.
Engage regional technicians within the community or from nearby communities for on-site troubleshooting and maintenance.
Deploy additional technicians or engineers from Anchorage or regional hubs as needed.
In this way, GCI is able to rapidly resolve a wide variety of issues even in remote communities in rural Alaska. For example, regional technicians could reposition a satellite dish or remove snow or debris from communications towers. During the winter months, when travel from Anchorage is more difficult, our part-time rural agents are critical to maintaining customer networks. School districts and teachers can rely on having access to digital education tools year-round thanks to our rural support framework.
Learn More About GCI's Rural Support Philosophy
On Wednesday, November 10, from 12:00 p.m. to 1:00 p.m. (AK), GCI will host the first of three live Ask Me Anything webinars. This first webinar will focus on our rural support framework and will feature Jerome (JD) Schultz, Senior Director, Facilities & Rural Network, and Kevin Fradley, Education Support Lead. I will moderate the discussion and draw questions from the audience. I look forward to seeing you there!