The internet is now a more critical component in our business processes than ever. We need it to communicate with clients, schedule appointments, conduct payroll and collaborate with colleagues across the globe — the list is endless. In fact, 9 in 10 Americans say the internet is essential to them, with 40% using technology in entirely new ways compared to before 2020, according to Pew Research Center. It makes sense — as our internet habits change, the way we view the internet, too. At GCI, we're working to improve connectivity and speeds across the state to keep pace with innovations in cloud-based technology, virtual reality, innovative video calling technologies and to provide a strong network for our remote and hybrid workforce here in Alaska.
The equipment that provides a strong, reliable signal for your home or business WiFi network is a critical piece of the connectivity equation and can sometimes be overlooked. For example, you may have 2 gig internet speeds available to you, but without properly managed equipment, you may only be capable of running 800 Mbps. More critically, outdated or unpatched equipment that goes un-updated can pose a security threat to your business.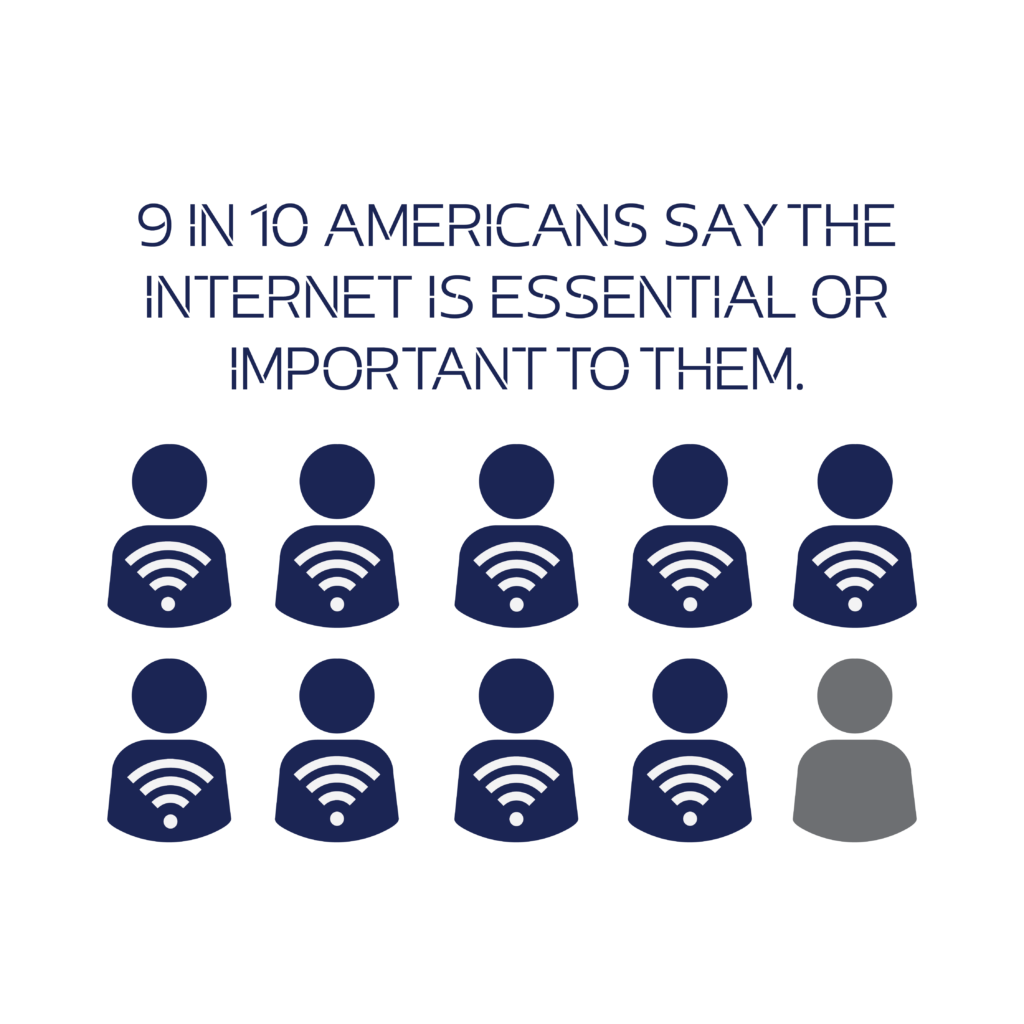 The basics of building your network
We've come a long way since dial-up. Remember needing to hang up the landline before getting online? Or possibly grabbing some coffee while you waited for webpage to load? Or making sure your spreadsheet wasn't too big to send to that client or vendor? It's easy to see how today's changes in technology and equipment make a huge difference in internet performance and connectivity.
Although there are many components to consider when building a network, it doesn't have to be overwhelming. The modem is your connection to the internet. It receives signals from your internet provider and translates it to establish a network. Your wireless router is what connects all your devices to the WiFi network. It's essentially the middleman between your modem and any internet-connected devices. In some setups, the modem and wireless router is combined in a single device.
Real security threats and how to avoid them
First thing is first: update the password. Wireless routers require a username and password combination which many users opt to not change during the initial setup. Hackers know this and regularly search online for the default information to gain easy access to your wireless router and connected devices. Your admin password should always be unique, and it needs to be different from your network name (SSID).
For maximum security, keep your guest, employee or corporate networks separate, and be sure to stay up to date with all firmware updates.
If you've also had your wireless router for more than five years, it is likely time to source a newer, updated model. Overall, security standards improve yearly, and some key features may not be available on an older device. The manufacturer may also have stopped releasing important updates and patches while focusing on new products. Hackers look for known vulnerabilities in these older devices to exploit and gain access to your network.
With that access, anything connected to the network is vulnerable. This could include phones, tablets, security cameras, thermostats, webcams, and printers. These kinds of attacks have been recently hitting the news, with businesses now concerned for the privacy and safety of their data.
To protect your business and determine what to do with your existing wireless router, ask yourself these questions:
Is my wireless router older than five years?
Is my wireless router no longer receiving updates and patches?
Is my wireless router slower than usual?
Is my wireless router running hot or louder than usual?
If the answer is yes to any of the above, it may be time to replace your equipment.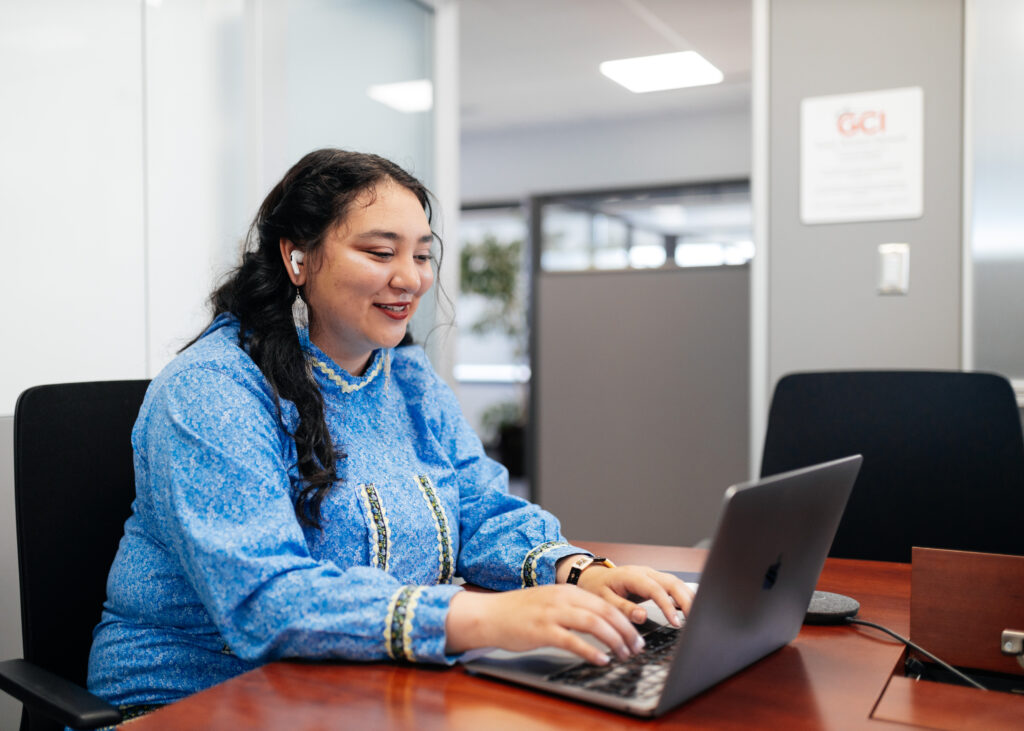 Cybersecurity and corporate email: What you should know
Security while working from home
While working remotely, it's important to follow your company's cybersecurity guidelines. Properly utilizing your company's Virtual Private Network (VPN), antivirus software, and other security measures add important layers of protection from attackers. Likewise, if you're a business owner, implementing simple rules such as keeping work and personal devices separate, flagging phishing emails, backing up your servers and keeping all operating systems and software updated can help protect you and your employees from threats.
So, what equipment should I use?
Choosing the appropriate equipment will depend on the needs of your home or business. However, there are some general rules.
In 2022, GCI began rolling out the latest standard in cable internet service, which will eventually allow for blazing-fast download speeds of up to 10 Gbps. To ensure your business's network is optimized and prepared to handle this new level of high-speed internet service, let's walk through the basics of your equipment.
An ethernet cable is a network cable that transmits data and establishes a connection between your modem and wireless router or device. If your cable is dated (Cat 5 is the most basic and only supports speeds lower than 100 Mbps), your transmission speed performance may be suffering. Make sure you are getting the best speeds available to you, and use at least Cat 6a or Cat 7 for cabling.
A network switch helps keep your entire network secure and reliably connected. If your business network ties together a slew of devices like computers, printers, and servers, It's likely you're already using one. A switch will not necessarily speed up your network. However, using an older one could be throttling your overall internet speed.
When it comes to picking out a wireless router, it's important to look for a newer wireless model. The newest standard is 802.11ax (or Wi-Fi 6), which can deliver internet download speeds up to 10 Gbps. If you're looking for a wireless router that will remain relevant for years to come, you'll want one that supports 11ax. Secondly, 802.11ac (WiFi 5) is also a very common option. It still supports speeds up to 3.5 Gbps.
In addition to speed capabilities, there are also different types of wireless routers: mesh or single wireless routers. A single wireless router is likely the first device to come to mind. It's a single device with effective connectivity, albeit a somewhat limited range. A mesh system is great for covering large areas — like an office building or multi-storied home — while maintaining a strong, consistent internet connection throughout. Mesh systems typically feature one central access point with additional nodes throughout the area to expand the wireless router's range and connectivity. Compared to a single wireless router, the additional nodes used in a mesh network can greatly improve your WiFi coverage throughout your home or office while eliminating dead zones. 
Recognizing customers' need for more reliable in-home connectivity, GCI recently partnered with Plume, the industry leader in mesh internet technology, to deliver AK-Fi Home. It delivers a smart home WiFi network that optimizes connections to deliver a superior signal to every connected device. AK-Fi Home is a completely free upgrade that uses pod extenders to deliver a consistent mesh system throughout users' homes and allows them to visualize and control their network through a mobile app. In most cases, systems like these come at a premium though they are generally worth the investment. 
Not to be overlooked, the equipment you use to establish your network connection for your home or business should be compatible with your ISP. Just as much as your internet equipment matters when making the most out of your internet service, so do your devices that access it. Outdated equipment inconsistent with the level of connectivity available to you will impact the quality of your connection and can throttle your internet speeds. Using up-to-date equipment will ensure you receive the level of secure and reliable internet service and speeds you need.