Deborah Ferrell, a 25-year GCI veteran and Senior Director of Sales & Operations has been promoted to Senior Director of Diversity, Equity and Inclusion (DEI) at the company. GCI created the position last year as part of a companywide initiative to create a more welcoming work environment for employees and make meaningful progress on the company's DEI goals. Deborah is the first person to serve in this new role.
"Diversity, equity and inclusion is entirely focused on the people," said Ferrell. "In my role, I will lead the implementation of an enterprise-wide strategy to ensure all employees feel a sense of belonging and empowerment. We know when people feel they can be their authentic selves at work, they perform better, and morale is higher. I'll be working closely with teams to examine our current programs, training and practices to identify where DEI practices should be implemented."
Ferrell, who was elected in 2021 as the first chair of GCI's DEI Council, will also focus on growing the company's new Business Resource Groups: voluntary employee groups organized around a shared background, interest or issue.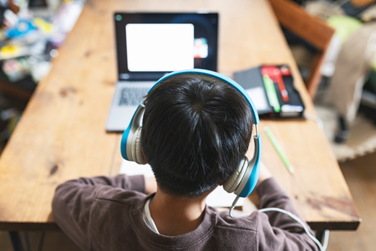 10 Questions Rural School Districts Should Ask Network Providers
GCI's DEI Council has made many strides since its inception. The group regularly holds organized companywide events on diversity, including a leadership panel during Black History Month, a Juneteenth-focused event and Pride Month presentations about gender and culture. The Council also partners with outside DEI consultants to bring a variety of training opportunities to employees.
GCI is no stranger to giving employees a voice in the workplace. In 2016, a group of employees created the GCI Women's Network (GWeN), which focuses on mentoring and empowering women in the industry by supporting the personal and professional growth at the company. And just this year, with feedback and participation from GCI employees, the DEI Council formed two new BRGs: Indigenous and LGBTQ2+.
"We're so fortunate to have Deborah on our team," said GCI Chief Customer Experience Officer Maureen Moore. "Her passion for the DEI Council as chair made her a natural fit for this new role at GCI. The executive team is grateful for her leadership in taking DEI from the initiative stage to the DEI Council, and now to a pillar of who we are at GCI. Conversations are being generated throughout the company; we're seeing departments make change to incorporate DEI practices. It's important this is at the forefront of what we do for our employees, our customers, and Alaska as a whole."