Indigenous women are reclaiming the Arctic narrative. At an Arctic Encounter Symposium panel discussion hosted by GCI, Alaska's largest telecommunications company, four Indigenous leaders reflected on the legacy of leadership and people who shaped their journey and empowered them to make their marks at the local, state, federal and Tribal levels.
Panel moderator GCI Chief Communications Officer Heather Handyside was joined by The Honorable Tara Sweeney, Former Assistant Secretary of Indian Affairs, U.S. Department of the Interior, Ana Hoffman, President and CEO of Bethel Native Corporation and Co-Chair of the Alaska Federation of Natives, Shauna Hegna, President of Koniag Corporation, and Aleut Corporation Chair and GCI Rural Affairs Director Jenifer Nelson.
Hoffman says her mother's strong sense of cultural identity and advocacy are pivotal in her own decision-making process
"My mom had a lot of confidence in her culture and was a natural leader. She taught us Yup'ik as our first language, and she instilled our sense of identity, and she wanted to make sure that we felt a connection to who we were culturally," said Hoffman. "She was involved with Alaska Native Land Claims movement. My mom would travel to DC with others to advocate for the passage of ANCSA. She did all of this without a high school education. She understood the lifestyle she wanted to advocate for. She went and did that advocacy, helped with the passage of the law, and then came home and lived the life for which she fought so hard."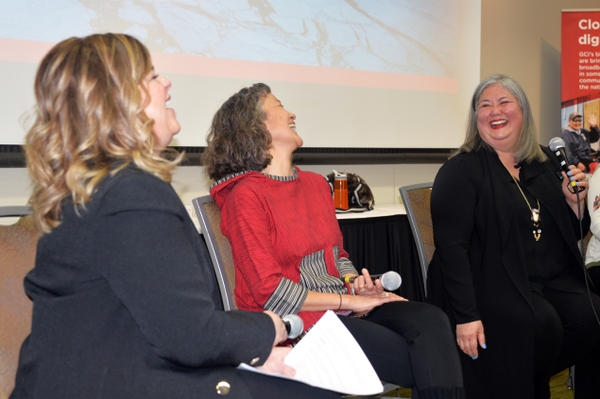 Sweeney's strong sense of leadership is also inspired by her mother, who transformed the trauma she and so many other Indigenous women endured into strong and tenacious community advocacy.
"My mom was a firecracker and showed no fear in asking questions and advocating," Sweeney said. "'No' was never an option. She was always working to find solutions. Her early experiences in life helped shape the type of leader she became and the type of environment she wanted to create for those around her, especially the women in her life. She always looked at ways to lift them up and move them forward, and never apologized for being assertive."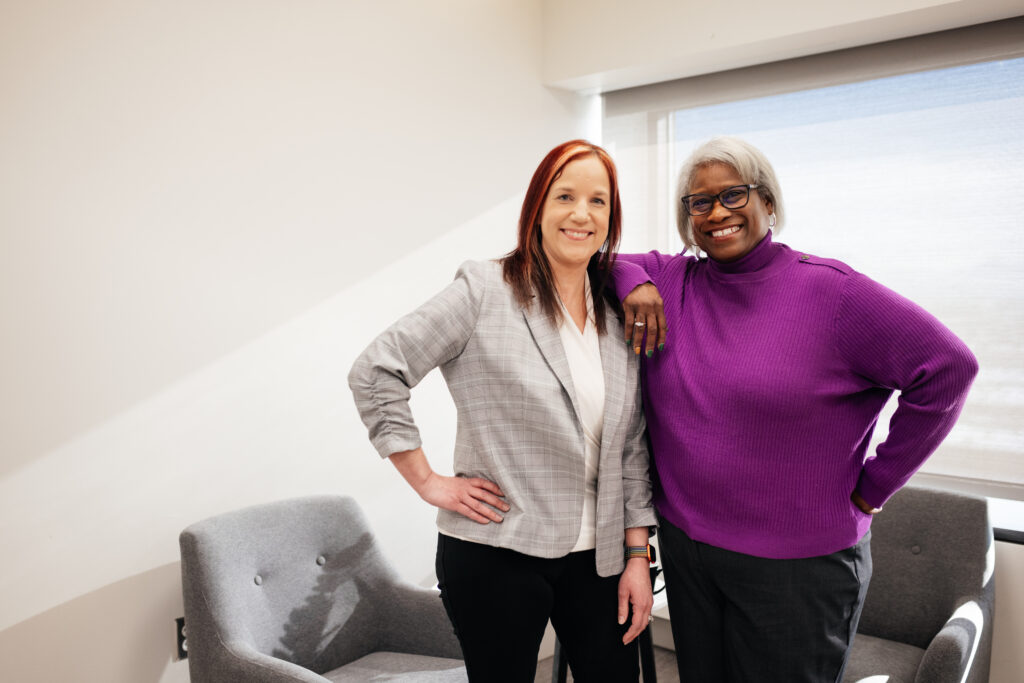 Women in leadership: a Q&A at GCI
Hegna, a first-generation college graduate, credits her father, who insisted she go to college and pursue further education so she could better serve her people.
"My dad is a very traditional Alaska Native man and he doesn't say much, so when he does speak, you listen," said Hegna. "When I was faced with this overwhelming challenge of being introduced to such an incredibly unique experience that was outside of anything I'd done in my life before, it was the obligation to serve my people that carried me through that. It's that experience, that cultural obligation that helps me to be brave in any situation that I face today as a leader in my regional corporation. You draw on those Alaska Native values to see you through."
For Nelson, her grandmother's influence and dedication to community inspired her to work continually to improve the lives of those in her hometown of King Cove, the Aleut region and other rural areas of the state.
"Just like with Ana's mom and Tara's mom, my grandmother was very much focused on finding solutions and not accepting 'no' as an answer," said Nelson. "Her drive to help and improve the lives of the people in her community is always top of mind and really influenced my decisions to serve on the Aleut Corporation's board of directors and work at GCI. In my region, access to connectivity is an issue, but I'm proud to be serving in capacities where I can make a big difference in finding and delivering solutions to that long-standing problem."
The Arctic Encounter Symposium is the largest annual Arctic policy event in the United States. For the last decade, AES has worked to confront the shared interests and concerns of the U.S. and the global community as the world looks north to the last emerging frontier – the Arctic.