Nick Hanson shines. He absolutely shines.
Those who have met Nick in person will know what I'm talking about. If you're in Nick's orbit, you feel welcome to be there. You belong. He is quick to laugh and always seems on the verge of mischief. Most often his mischief takes the form of some kind of feat of strength or agility. I've seen Nick hang from the ceiling in a fancy hotel meeting room and watched, heart in my throat, as he scaled the wall at a fitness center before suspending himself on a beam over a swimming pool. Each time he reminded the kids in the crowd not to do this at home. And the kids loved it. Of course they did.
Connecting with kids is Nick's superpower. They listen to him. They trust him. They want to be like him. And when Nick asks them to push themselves—to try a little harder—they respond. Nick believes in them and it makes them believe in themselves. And it's a joy to witness.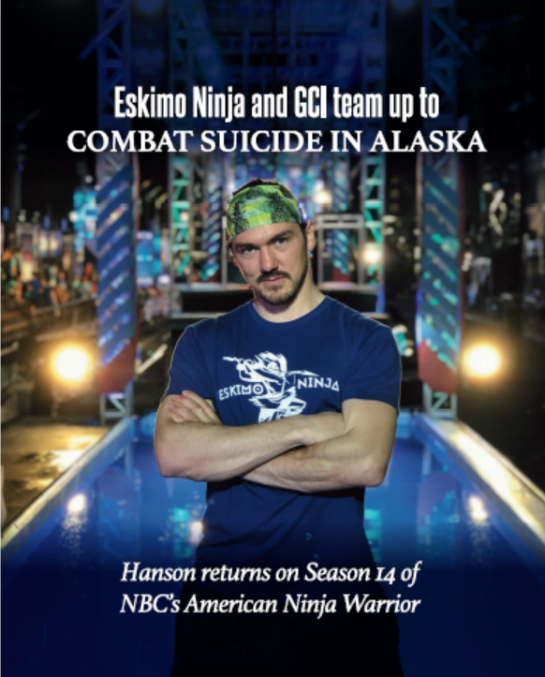 GCI Ambassador Nick Hanson, also known as the Eskimo Ninja on the show American Ninja Warriors, is featured on the front page of the 2021 Spring Edition of Alaska Native Quarterly. Photo credit: Grant McCartney the "Island Ninja".
I've watched Nick interact with students in schools, at GCI retails stores as our brand ambassador, and at the Alaska State Fair where he worked with dozens (maybe hundreds?) of kids to help them navigate a mock Alaska Ninja Warrior obstacle course that he made himself. Over and over again. And he cheered them on every single time. Nick has a bottomless reservoir of patience and positive energy. Perhaps the more he gives, the more it grows.
Nick understands how important it is for kids to feel connected to something—to him, to athletics, to each other, to their families. Nick has faced tragedy in his life and wants to make sure that others, especially Alaska's kids, understand that it is possible to survive. And even to thrive. I admire Nick's courage—not for his daredevil tricks—but for his willingness to talk with Alaskan kids about the sad impact that suicide has had on his life and his community. Suicide is a topic that's often pushed into the shadows. But hearing from Nick brings the issue out into the light.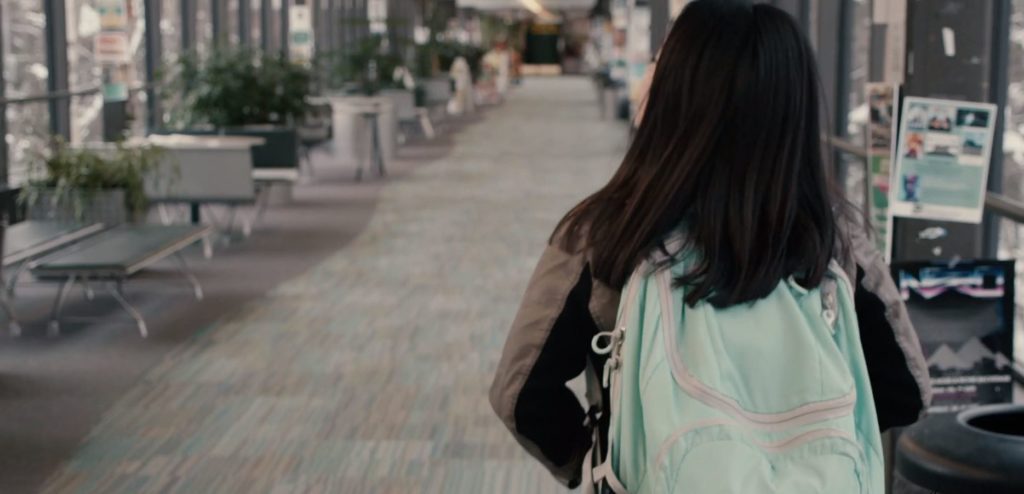 GCI to award $100,000 in scholarships to Alaska students
That's why we teamed up with Nick for our "Just ASK' suicide prevention initiative in this campaign message. The campaign aims to raise mental health awareness and help combat suicide in Alaska. Over the past five years, GCI has contributed nearly $500,000 to organizations working to combat suicide in Alaska by promoting mental wellness through strengthened communities and personal connections.
At GCI, we feel lucky to have such a strong partnership with Nick. We love watching his star grow and the way he uses it to brings others into the light. Keeping shining, Nick.
If you or someone you know is in crisis, call the Careline at 800-266-4357 (HELP) or online at CarelineAlaska.com. If you or a loved one are experiencing a mental health emergency, call 911 immediately.
For more information about the 'Just ASK' initiative and the GCI Suicide Prevention Fund, visit https://www.gci.com/why-gci/gcigives/gci-suicide-prevention-fund.