If you talk to anyone at the University of Alaska Fairbanks about how the new state-of-the-art Alaska Esports Center came to be, they'll point to you one man: Aharon Hughes. As a former president of the UAF Esports Club, he was responsible for the club's biggest period of growth. When he was first elected the Esports Club was meeting "in a basement with just four outlets" and didn't have the space or resources to expand its membership. "So, we started hosting Smash Bros. tournaments, and people just kept coming."
As a member of the gaming community in Fairbanks, Aharon was able to organize Smash Bros. tournaments easier and more frequently than previous presidents. He also had the idea of using a small portion of entry fees to help fund the club's activities, enabling members to create more professional tournament experiences. At the same time, Aharon moved the club to a new facility: the recently opened engineering building. "Our room happened to be right next to the School of Management," he said.
The move was serendipitous. The organic growth and buzz from the tournaments caught the attention of the School of Management, which offered to organize an esports summit with the club in March 2019. From there, with the support of Dr. Peggy Keiper, Director of UAF's Sport and Recreation Business Program, the Esports Club — and UAF's investments in esports as an industry and extracurricular activity — continued to grow. This growth includes the opening of the new competitive esports facility in the Wood Center.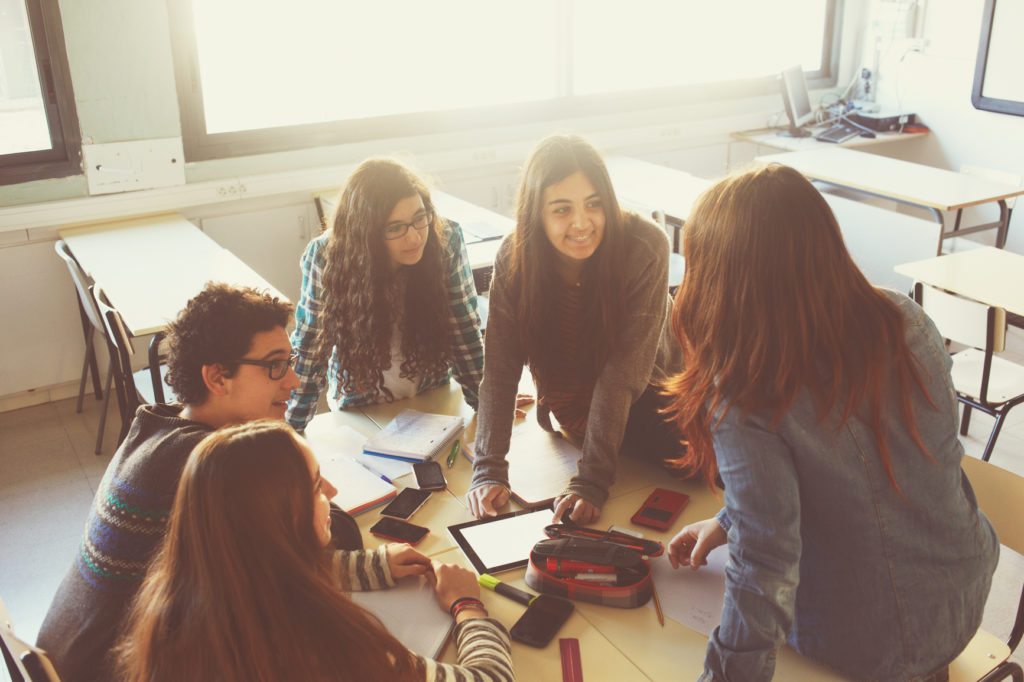 Mentoring Alaska's youth and future engineers
Today, UAF's Alaska Esports Center boasts 12 gaming rigs; four modular gaming console stations complete with Xbox, PlayStation, and Nintendo Switch consoles; eight Oculus virtual reality setups; and enough monitors for spectators to stream the action. All this is made possible by a 10-year, $500,000 partnership with GCI, which powers the center's activities with 1Gig Internet.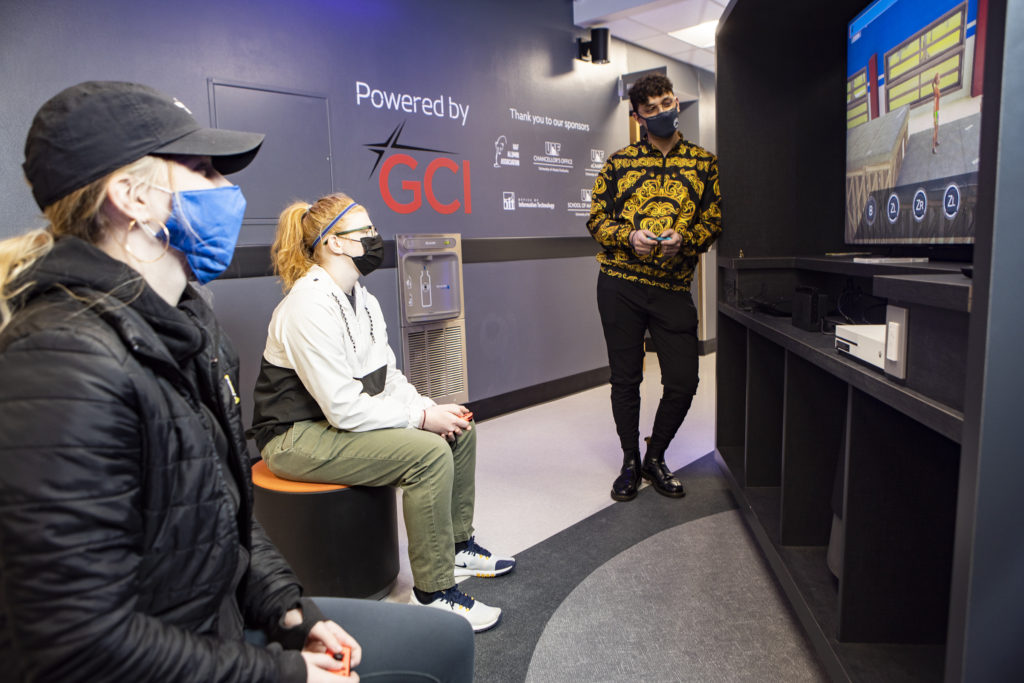 In the years since the esports summit, Aharon graduated and started work as an Engineering Assistant for the Alaska Department of Transportation. Now, he regularly returns to participate in tournaments at UAF. Shayna Smith, the Alaska Esports Center's first intern, coordinates many of the events. As an avid gamer, Shayna sees working at the Alaska Esports Center as an opportunity to marry her love of gaming with her goal of being an accountant. "I grew up playing Warcraft and fell in love with the strategy — particularly the marketplace — and knew I wanted to work for a video game company," she said.
Shayna is currently double majoring in sport management and accounting. Working closely with faculty, she designed a custom degree plan with the goal of becoming an accountant for her dream employer, Blizzard — the company that produces her favorite game, World of Warcraft. "I was drawn to UAF because of the programs and the benefits of going to a smaller school, but the experience has far surpassed my expectations. Through UAF and the Esports Center, I have made contacts within the industry and connections across the esports world," she says. For Shayna and other students participating in events at the Esports Center, these introductions to the professional esports industry have been invaluable. Meeting professional gamers inspires students to train harder and pursue their dreams. Similarly, talking to other professionals in the industry — event coordinators, marketers, trainers, writers and more — helps students see the variety of potential career paths available to them with esports. Shayna said, "Working here has exposed me to the marketing, business development and planning side of the business, which is providing practical experience to augment my accounting classes."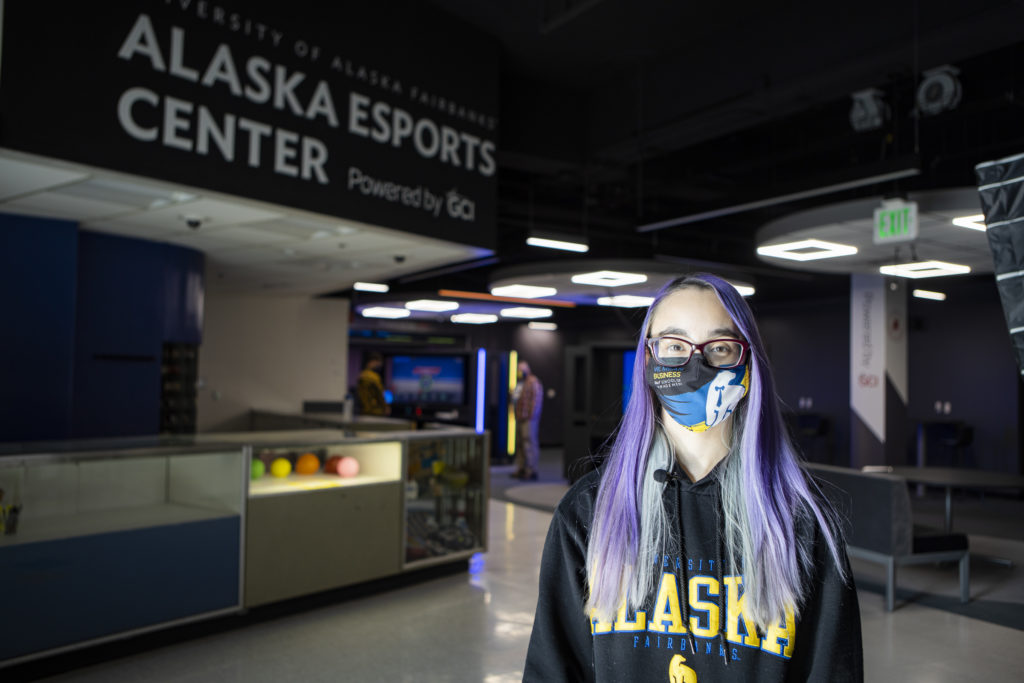 Following the grand opening of the Esports Center in April, the center has become a connecting point where current students, faculty, alumni and prospective students can all gather to explore the shared love of gaming. "We want to invite and include everyone, which is a beautiful aspect of gaming – diversity is natural," said Shayna. "You don't have to be an engineer, artist or some awesome gamer to get into this industry. You can be a historian, a programmer, an accountant or any number of things. There are so many opportunities within esports, and through the UAF program you can make those connections with leaders in all aspects of the industry."
Interested in connecting with other gamers or industry professionals? Check out these events taking place this fall:
Wood Center Latenighter (August 21): Join gamers for a Mario Kart competition and all-night open gaming session at the Esports Center. This is a great chance to visit the Esports Center, meet fellow gamers and get a head start on a great year of gaming at UAF.
Starvation Gulch Tournament (September 16): Come meet Alaska's own pro esports player John Wayne — the first esports player to ever be signed by the NHL! You will have the opportunity to play with John Wayne and learn from a pro player about the industry.
PopCon (November 5-6): This annual convention is a must-attend for Alaskan gamers. The 2021 PopCon convention will feature expert panels, live gaming tournaments, cosplay competitions, vendor booths and a slew of guest speakers. Come join the fun and learn about the industry!