Alaskan businesses navigating COVID-19 have been forced to adopt what were originally considered temporary changes as the new reality going forward. No one knows what the future holds and many questions still remain. Which business practices will evolve or be tossed aside completely? What role will emerging technologies play? And how will these changes affect our everyday employees and workers? With great disruption comes the opportunity for change and improvement.
Essential Workers
To start, we need to focus on the people that have been at the center of this pandemic and the major source of productivity as the world started to grind to a halt. Of course, we're talking about the essential workers that provide us with the services and products that we need every day. Before the pandemic, these workers were mostly thought of as first responders. But that definition has now expanded and includes every role from transportation operators to store cashiers to field technicians.
In a recent KFF Health Tracking Poll, 82% of employed essential workers state that their lives have been disrupted by the COVID-19 outbreak, with 35% of them having work hours reduced or limited and 19% taking a pay cut or reduction in salary. Because of this, 26% of essential workers have had difficulty affording basic necessities such as utilities and food, compared to 17% of non-essential workers. While these conditions may unfortunately continue through the pandemic, businesses around Alaska are implementing new practices and leveraging technology to make sure essential workers can be productive but also ensure their safety.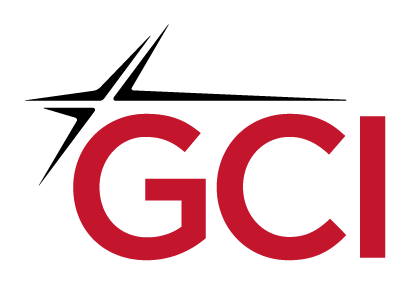 Join us at our upcoming webinar!
The Future of the Office
While essential workers continue to keep the world running, millions of Americans in other industries are working from home to combat the spread of the virus and protect their own health and safety. This shift in how formerly office workers do their jobs has caused a huge upheaval in the way we think about work. In fact, Upwork's fourth annual Future Workforce Report showed that the expected growth rate of full-time remote work over the next five years has doubled, from 30% to a 65% increase. And surprisingly, 32% of managers have seen an increase in productivity from remote work. While the future of the physical office remains unclear, it's evident that work itself is moving into a more remote environment.
Digital Transformation
In a new survey from Twilio, 97% of enterprise decision makers believe that COVID-19 has accelerated digital transformation, while 79% say that the pandemic has actually increased the budget for digital transformation. Companies have been forced to rethink how to advance their business objectives, with many implementing new technologies such as augmented reality, AI-powered chatbots, and remote monitoring capabilities. With these new solutions, businesses across Alaska and the rest of the country can save time, money, and other resources to better drive those objectives home and ensure themselves to be future-proof.
Want to learn more about how the pandemic has shifted Alaska businesses?
GCI is hosting a webinar August 13 from 12 p.m. to 1 p.m. AKSTthat will explore some of the ways that Alaskan businesses are adapting to the major disruptive changes caused by COVID-19. I'll be joined by Liam Zsolt, Director of Technology at ASRC, Bill Rosetti, CIO for Alyeska Pipeline, and John Sims, President of the ENSTAR Natural Gas Company to share how their businesses have shifted their operations and the lessons they've learned along the way.