The United States became an Arctic Nation upon the purchase of Alaska from Russia in 1867. It was an added bonus to find the state was home to an abundance of natural resources including oil, gas, minerals, seafood, and timber. Today, these resources have set Alaska apart, fueling thriving industries, supporting the State's economy and providing well-paying jobs.
With its vast geography, extreme weather and limited road system, Alaska offers some unique challenges. And yet, the abundance of resources and proximity to global markets present some incredible opportunities that allows us to compete and thrive by implementing shared innovative technologies and leading practices. Responsible resource development has set Alaska on a path for a sustainable and more resourceful future.
I recently sat down with Aaron Helmericks, Senior Director at GCI Business; Paul Fuhs, longtime resources and energy development consultant and former Mayor of Dutch Harbor; and Liam Zsolt, Director of Technology at ASRC Energy Services, to discuss what responsible resource development looks like in Alaska and the greater Arctic region. Paul and Liam also serve on the Arctic Economic Council Responsible Resource Development Working group focused on Energy, which I chair.
Lessening our Footprint
The oil and gas industries are critical to Alaska's economy, and technology has made sustainability practices safer and more efficient. The industry's current focus is to lower the capital footprint per barrel of oil produced and lower the carbon footprint. Alaska's North Slope is a landmark for energy resources, and technology has enabled future developments to make a smaller footprint for the same amount of oil.
Mining also plays a significant role in supporting clean energy and technology for emerging and future economies. Alaska is home to many essential mineral deposits, and our state has focused on technological improvements for responsible mining practices to take advantage of and increase our export economy.
To remain competitive and lower our footprint in a rapidly changing marketplace, producers in Alaska must address sustainable resource development by utilizing technology enhancements. Employing innovative technology increases efficiency, reduces costs and provides additional data that permits better-informed decision making.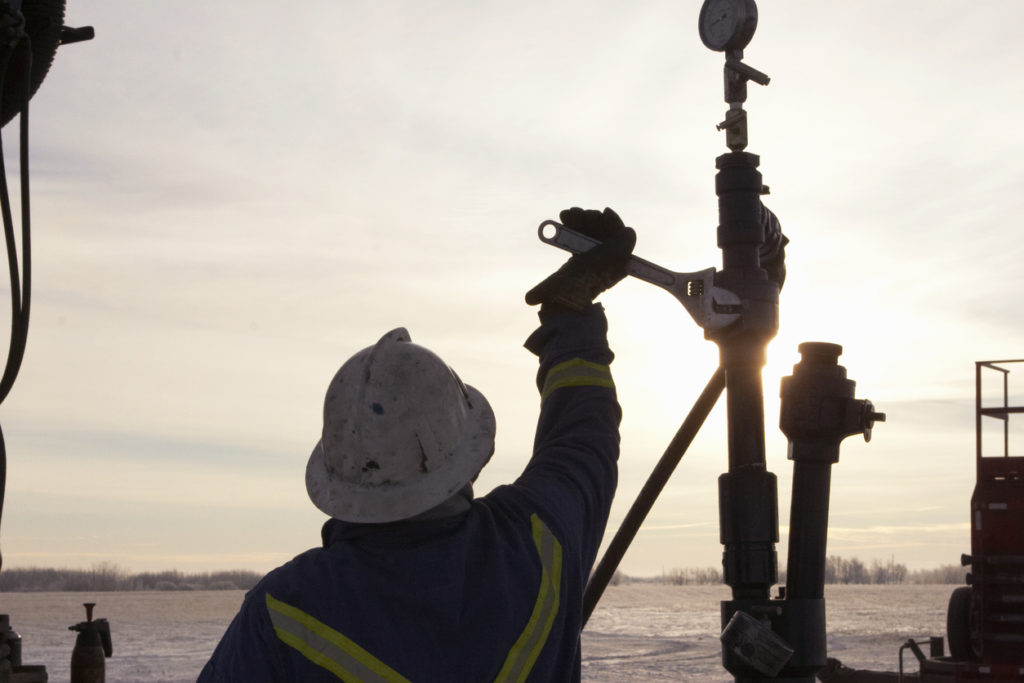 GCI announces plan to bring 5G to Alaska's North Slope, paving way for oil fields of the future
Using Connectivity
Connectivity is a necessary enabler for responsible resource development practices, especially for Alaska and the oil industry. To implement safer conditions, oil field operators can do more remote monitoring of their fields and use connectivity to monitor drilling in real-time and support the drilling operations. The amount of bandwidth consumed on the Alaska North Slope has steadily risen as technology has improved and connectivity has grown along with demand. GCI owns and operates the only fully-redundant fiber-optic network to the North Slope providing reliable wired and wireless connectivity to the oil industry.
Expanding connectivity access is also an important factor to help with sustainable practices. GCI is launching its first 5G sites in 2022 in the greater Prudhoe Bay, North Slope region. 5G provides enhanced connectivity capabilities, and ability to manage what was stranded data. The potential for new applications can reduce water usage and waste, energy usage and much more through monitoring and control. The capabilities of GCI's 5-band 5G, combined with its resilient core fiber network, will bring about the data connectivity evolution of the future for this key industrial region of Alaska.
The Path Forward
Alaska is in a rare position because we have the resources, infrastructure and connectivity to foster a world-class responsible resource development environment, setting us up to bring modern innovative technologies to the ground. We must look to our Arctic partners to continue promoting responsible resource development practices. GCI has partnered with Alaska's energy industry since its inception, supporting not just the needs of the industry today but anticipating its needs of the future.