Throughout the pandemic, the world made great strides in communications technology and connectivity. We advanced improvements to our broadband capabilities because our reliance on a stable network was critical to the success of remote work and education in unprecedented times. Remote work, distance learning and telehealth are not new to Alaska, and we were able to build on our expertise to make tremendous leaps forward to cope with the pandemic.
Now, we continue with an increased demand for network capabilities because many of the improvements we've made today will become permanent parts of our lifestyle.
One of the goals for connectivity in Alaska is to bring state-of-the-art communication services to everyone in the state, aiming to close the digital divide. While we are faced with a unique set of challenges, including size, geography, and climate, GCI has made great strides. Our footprint reaches 97% of all Alaskans, and we deliver access to 1 GIG services to 77% of Alaskans. As we work towards fulfilling our goals, we understand that we can't do it alone. Public-private partnerships are a key component in being able to deploy broadband throughout our state, especially in vastly remote regions with low populations.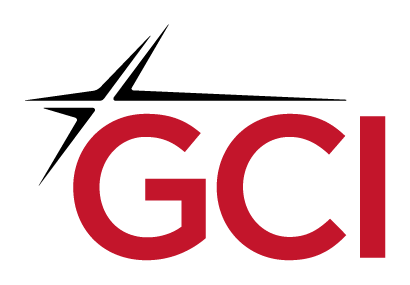 Will you join us at our upcoming webinar?
The Biden Administration's efforts to tackle infrastructure in the U.S. present a historic opportunity to end the digital divide for generations to come. But a successfully passed legislation package will only get you so far; you need experienced companies to execute. We must ensure that all populations, rural and urban, have access to connectivity. There is a shared responsibility among the public and private sectors to help close the digital divide while promoting communications policies that encourage the delivery of broadband services in Alaska and rural America.
Want to learn more about the current state and the future of connectivity in Alaska?
On Wednesday, September 22, from 12 p.m. to 1 p.m., I'll be hosting a 1:1 conversation with GCI CEO Ron Duncan to discuss Alaska's current state of connectivity. The conversation will cover the current network capabilities in Alaska and future broadband projects in our state, as well as how public-private partnerships can address the digital divide. If you are interested, you can register here.